TradeFTM review

When preparing for a risky undertaking that is online Forex trading, you have to be in full control – checking world news, politics, economics, monitoring the market prices… There are so many things you have to think about.
Choosing a credible broker is undoubtedly such an undertaking. The internet is full of scam brokers who can easily undermine your financial security and rob you with no effort whatsoever.
So, it's important to know who to trust. In this TradeFTM review, we'll take a look at one of those Forex brokers and see, whether it's up to its claims or is just another manipulator.
Brief overview
TradeFTM was established in 2007 in London, UK. With just these two details, one might think that the broker is full of experience and held to high standards. However, there are some cases when the flaws are hidden beneath the surface. We'll uncover those flaws in this review.
The broker offers quite an impressive trading conditions. The leverages go up to 1:500, while spreads can reach 0.6 pips. However, on the other side of the spectrum is a hefty deposit requirement of a minimum of $200. We'll see what these numbers actually represent down below.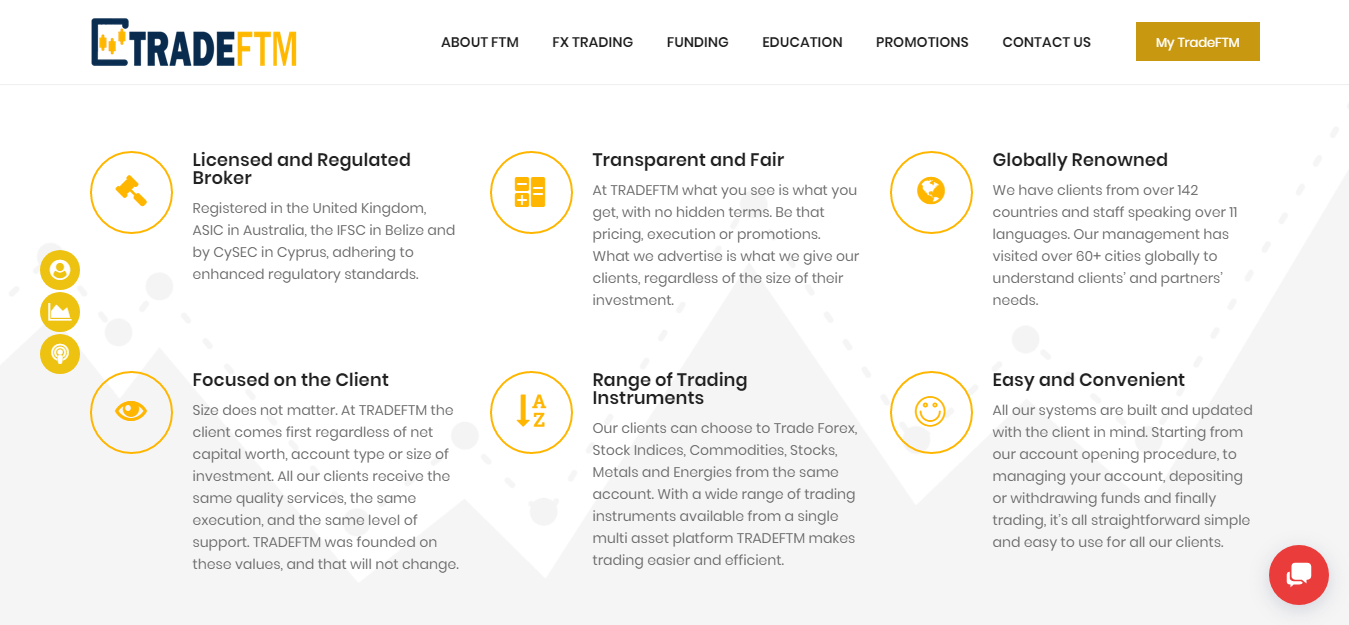 The website looks pretty nice, we have to admit. With its streamlined and sophisticated interface, tradeftm.com looks overly professional. However, there are still some imperfections such as too complicated visual effects and images that take away visitors' attention.
The TradeFTM Forex broker features 8 trading account types that cover almost all traders of different experience levels. This is an upside considering how many newcomers there are in the field.
As for the licensing material, TradeFTM has been licensed by three regulatory bodies: ASIC (Australia), CySEC (Cyprus), and Belize (IFSC). There are many things to say about this and we'll do that in the upcoming chapters.
Overall, with the initial overview, our TradeFTM rating is somewhere around 2 out of 5. Let's move to a more in-depth review now.
Are TradeFTM promotions legit?
As we've mentioned in the first chapter, some of the TradeFTM's numbers are looking great. For example, the maximum leverages go as high as 1:500, meaning that for every dollar you get additional 499 dollars to trade with higher volumes and accumulate larger profits.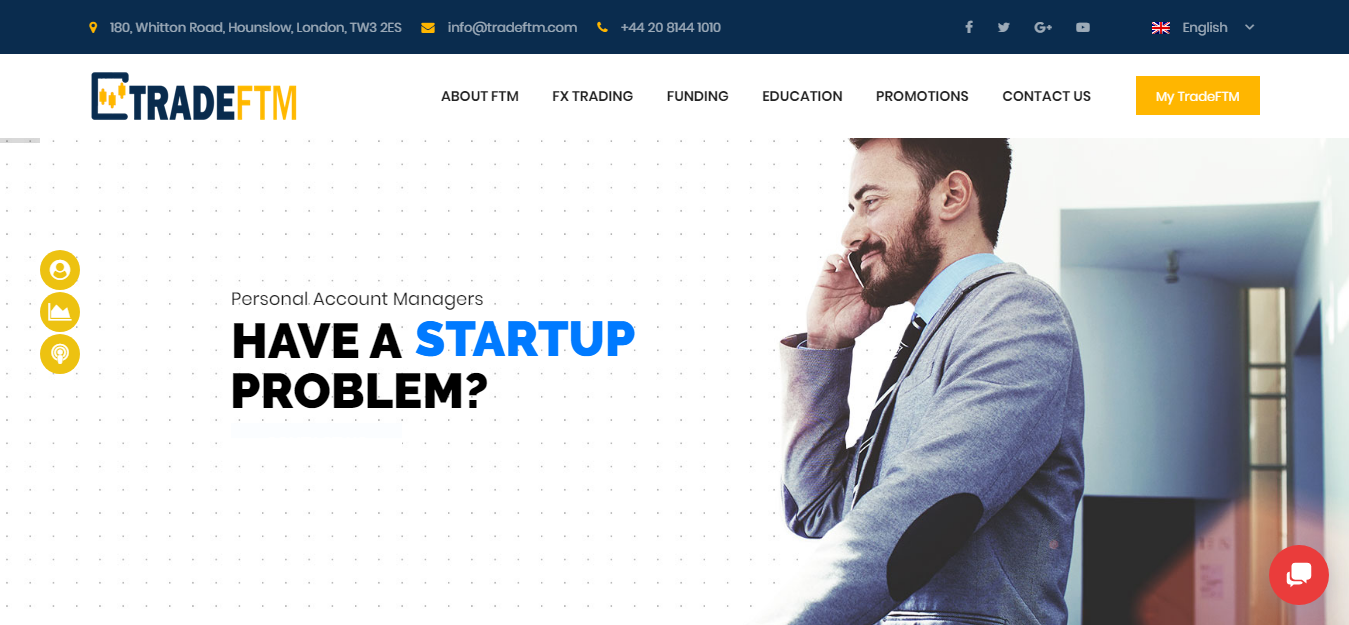 Furthermore, the spreads are also somewhat impressive – at least, for the more professional account types. 0.6 pips ensures that there's not too wide of slippage between the currency pairs and you can sell them at the same price that you buy them.
However, we've also mentioned that the broker demands high commitments. The minimum deposit requirement is at $200, which is way too high for many novice traders. Such a high requirement can easily scare them off and discourage to go on with Forex trading.
We suspect the TradeFTM fraud is a real possibility because the broker seems to be more focused on its customers' money rather than what it can benefit to them.
Another thing to mention here is that TradeFTM features some of the most up-to-date withdrawal platforms such as PayPal, Skrill, etc. There are also more obsolete methods like Visa, Mastercard, bank wire, and others, that are slower and more susceptible to security breaches.
What the website looks like?
As for the tradeftm.com, we've already said that it's quite a nice-looking website. The interface feels professional with its sophisticated trading indicators and educational material, as well as various segments where you can find information about the company, its trading offerings, etc.
The broker also features 8 different trading accounts, which speaks highly of it. The account types range from Mico to Elite and have different perks of their own. A diverse account base indicates that TradeFTM wants to include as many traders from different experience levels as possible.


But, not to sound overly sympathetic and to introduce some criticism here, we have to admit that a nice-looking website isn't that big of a deal. The internet is full of websites that offer their simplistic platforms to build a website of your liking. Among such platforms are Wix, Squarespace, Webnode, etc.
Therefore, a good-looking website might be a nice little feature, but it definitely doesn't alleviate some major TradeFTM scam suspicions that are so apparent in the licensing. So, let's get a closer look at it and see, where it lacks credibility.
Licensing makes our TradeFTM opinion
We said in the first chapter that even though the broker was established in the UK, still, the country hasn't issued the license. TradeFTM is currently regulated by three financial institutions: Australian Securities and Investment Commission (ASIC), Cyprus Securities and Exchange Commission (CySEC), and Belize's International Financial Services Commission (IFSC).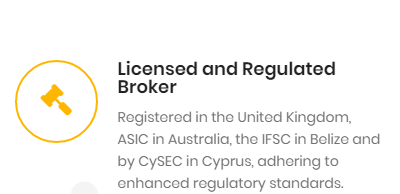 Now, Australia might be a developed country with strong political and economic institutions, however, we have a reason to believe that it cannot effectively control a company that operates in over 142 countries around the world. The reason we're saying that is that the country is known for its liberal attitudes towards gambling and trading.
Risky financial operations are rampant in Australia, therefore we think it has a lot of its own problems to solve, let alone the international ones. So, when it comes to abiding by high standards, ASIC won't cut it for TradeFTM.
Now, in the case of Cyprus and Belize, things are much simpler. These are small countries with no political or economic power whatsoever. They have their own problems to deal with and adding the financial companies that operate all around the world is way too much for them.
Therefore, the ASIC, CySEC, and IFSC licenses are as valuable as a piece of paper where they're mentioned.
The companies like the TradeFTM FX brokerage use such licenses as covers to hide their illicit activities, as well as their earnings. This way, they avoid legal responsibilities and hefty taxes from the more powerful governments. So, yes, we think that's what's happening here.
Final rating
In this review, we took a look at TradeFTM and its market conditions, as well as the website and the licensing material.
What we discovered is that sometimes the surface looks much clearer than what's hidden beneath it. While 12 years of existence and shiny leverages and spreads are appealing to many, there are other indicators like faulty license and hefty requirements that quickly alleviate these perks.
When it comes to describing the broker, there's probably no definite answer to whether it's a scam or a real deal. However, to be safe and secure, we would strongly suggest that you keep away from TradeFTM and its services.
But if you must, do it with an utmost attention and vigilance! There are not many things more valuable than your financial stability!