The concept of Forex trading can sometimes be difficult to grasp to traders, particularly beginners. Yet, there are a number of steps that you can take to start Forex trading and avoid common mistakes.
For some, a good way to start is to learn about the basics first. In order to fully understand how Forex trading works, it would be good to understand the concepts of currency pairs, trading software, and trading tools.
After doing that, a beginner could proceed to look for a reliable brokerage to sign up with. This process might require some research and effort, however, your effort is likely to pay off once your funds are secured with a trustworthy broker in the future.
Finally, after building enough skills and confidence, you can begin trading with real money. Many Forex professionals recommend that a trader should always keep a record of how successful they are in order to determine possible areas for improvement.
In the guide below, you will find each of the aforementioned steps explained in greater detail. Moreover, this starting Forex trading guide will answer the most common questions that beginners have.
What is the best way to learn Forex trading?
There is no one approach to learning Forex trading that can be singled out as the best one. The learning process is different for everyone, and it is recommended that you try out different sources to see which one works best for you.
Usually, the beginners choose between the following three learning strategies, or by combining all three:
Learning via online guides and tutorials
Studying Forex books and success stories of the professional traders
Learning via trial and error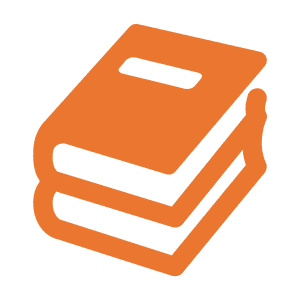 If you are looking for a source that will have starting Forex trading explained in great detail, then online guides and tutorials can be a good starting point for you. Such guides come in various forms ranging from video lessons to educational booklets, and you can also find free versions of various guides online.
Learning Forex trading from books can also be quite useful for some, although many field experts believe that this method is most beneficial when combined with some practical exercises, like trading with the free demo account.
Finally, starting Forex trading straight away and learning in the process could also work for some. If you decide to do that, we recommend that you approach it carefully and do not invest more funds than you are prepared to lose.
What are the basic concepts that you should learn?
When the beginners are getting acquainted with the Forex market, they are often confused and unsure where to start. It is usually recommended that you first build an understanding of the basic Forex concepts, such as trading instruments (currency pairs) and trading tools.
As you probably know, the currency is the main trading instrument in Forex. The group that the currency pair is assigned depends on the currencies' popularity, trading volume, and strength of its national economy.
For those who wish to start currency trading, there are 3 main types of FX currency pairs to remember:
Trading major currency pairs are considered safer and are often advised to amateur traders. The 4 major currency pairs are:
EUR/USD
USD/JPY
GBP/USD
USD/CHF
Minor currency pairs are also quite popular among various traders. There are 14 minor currency pairs, that are composed of the various combinations of the 8 major currencies. If you wish to start Forex trading today, we would recommend researching and analyzing the currency pairs to determine which one would bring you the most profit.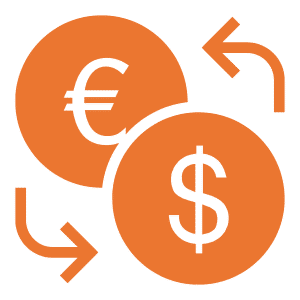 Finally, exotic currency pairs consist of a major currency ( usually the USD) and the currency of a country with an emerging economy. Trading such pairs usually require a lot of knowledge and skill, and beginners are often advised against doing that.
Another useful concept to discover is the variety of trading tools that you can use in your trading sessions. The main trading tools to remember during the first steps in Forex trading are technical indicators, fundamental indicators, and automated robots.
Technical indicators are used to analyze the price movements in the Forex market, such as price average and volatility. In turn, fundamental indicators can usually be found in the relevant news pieces, that outline the major developments that affect the market.
Finally, an automated trading robot is a tool that can carry out your trading sessions hands-free. This tool is often used by those who start trading Forex but lack the skills and confidence to do it on their own.
How to find a broker to join?
Finding a reliable broker to join can be quite difficult, especially to those that are new to the field. It is recommended that you first determine what you are looking for in your overall trading experience, and then find a brokerage that best caters to your needs.
Another important factor that you should consider is the safety of the broker that you join. The market can be full of scams, and if you wish to start a Forex trading business, you probably wouldn't want your funds lost or stolen.
It is always recommended that you choose a broker with an official license, and the license number should also be checked with the relevant regulatory body. Moreover, it could be beneficial to look for a brokerage that offers a demo account, as it could be used to practice your skills for free before trading with real money.
Final thoughts on a Forex trade starting guide
Overall, we have determined three basic steps that the beginner could take to get started with Forex trading. The first one would refer to finding the best way to learn the basics of trading Forex. For some, it could be books or online guides, while others prefer learning by practice. Moreover, many prefer to learn via the combination of all three.
If you wish to start Forex trading from home would also need to find a reliable brokerage to join. This process can be time-consuming and complex, however, one should approach it carefully to avoid financial losses in the future.
Frequently Asked Questions on starting Forex trading