A Forex account is an integral element of the entire trading process. When you first sign up with a broker, you create a live account to deposit funds onto it and start your trading ventures.
Now, the fact that there are a lot of Forex brokers on the market, and most of them offer different types of accounts with fancy names, is a bit confusing to traders. However, in the end, choosing an account type for Forex trading is a pretty simple process. All you need to do is understand what your needs and preferences are for your specific trading strategy.
With that realization, it's going to be easier for you to decide, whether a standard account works better for you than micro or VIP accounts. Or, whether you need a demo account to practice your skills and knowledge.
Today, we are going to talk about the most popular account types in Forex. Therefore, if you have not made a decision on which accounts to use for trading, follow our guide to find the one that will work for you the best.
Most popular Forex trading accounts
Trading accounts in Forex are the things that give you access to the trading market, so finding the one that first your needs is very important. To be able to invest in Forex online trading, you will need to create a trading account. When you sign up with a broker, there will most likely be several different accounts that you will be able to choose from.
However, before you start opening up an account, you need to make sure that you are using a reputable and trustworthy Forex broker. One way to do that is to use a very famous trading account, called the Demo Account. This account is offered by most of the Forex brokers on the market, and it is a great way to understand what are the offerings of the Forex broker. Below, we will discuss the offerings of the demo account in more detail.
Types of trading accounts in Forex – Demo account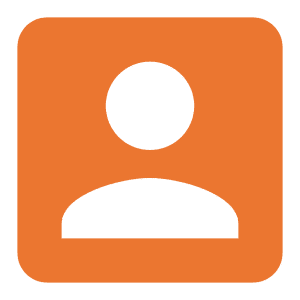 In Forex, demo accounts are very popular. Most of the brokers offer them and they can actually be very helpful. First and foremost, demo accounts are a great way for traders to understand the way the market works. Newcomers on the market can use this account type to get used to the trading and the way platforms work as well.
When it comes to demo Forex account types is the one that you will come across at most of the brokers. While using this account, you will be given a certain amount of virtual cash, which you can use for risk-free trading. Once you have spent all of your virtual cash, you can contact the Forex broker you are using and ask for more.
Demo accounts are best-known for their ability to resemble the real-life live trading account very well. With this account type, you will have the exact trading experience that you would have by using a real-life trading account. The only difference is that there are no risks with this account, which gives you the ability to try out everything that you wish to do.
Experienced traders can also use a demo account
Many people on the market have this misconception about demo accounts that are created for beginner traders only, while, in reality, this account type can be used very successfully even by those who have a huge experience in Forex trading. Demo accounts can be used by traders to try out different types of trading strategies, understand how they work, and find the one that fits their needs the most.
However, there also are some disadvantages to using this account. Many experts are saying that when traders are using demo accounts they are getting used to trading without thinking about risks, which might be a very scary thing. When it comes to real-life, there are a lot of emotions that go into trading, and traders have to get used to these emotions and learn how to control them in order to be successful.
Once you have learned the basics of Forex trading with the help of a demo account, now it is time to use account types in Forex trading that will let you trade in the real market, while also having very low risks.
Forex account types explained – Mini trading Accounts
These account types are known with different names on each broker, however, the idea behind them is very similar. Mini accounts, which some brokers call standard accounts, or even silver accounts, are the types of accounts that require a very low initial deposit and offer traders low leverage.
These types of accounts can be used by Forex traders who want to learn more about the market while also making a profit, without opening themselves to higher risks. By trading Forex with lower leverage, you will be able to trade Forex without risking huge amounts of money. Although the profit that you can make with these accounts is not so big, they are a great way to get started in this market.
Once you have enough experience of trading Forex, now you can move to other account types, like large accounts and VIP accounts.
FX account types – Large & VIP Accounts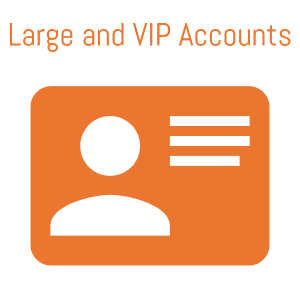 Large accounts are something that well-experienced FX brokers enjoy a lot. This account type is created for those people who want to get the most out of trading Forex. They can enjoy high leverage, access to dozens of different currency pairs, enjoy services created especially for them, and many other things. Thanks to everything said above, this account type will be a perfect way to go if you already know the market well enough. Brokers will require traders who wish to use these accounts to make higher deposits than those using regular account types.
Although not a lot of brokers offer these types of accounts, they are still worth mentioning while talking about Forex account types brokers offer. These types of accounts are reserved by the brokers for the most privileged clients on the market. The so-called VIP account, which is also known by many other names, gives traders the ability to enjoy special benefits on the market. Brokers are very frequently inviting their VIP users to special events and give them special awards in addition to the amazing benefits and trading conditions that they are creating for VIP traders.
Normally, to be able to access these types of accounts, traders will need to dedicate a lot of time, and, of course, money, to the trading market. In some cases, the minimum deposit to be able to hold such an account can be as high as $100,000. This account type is not for everyone, but can certainly be enjoyed by some FX traders. For those who are using these Forex account types bonus systems are created especially, which can be very much enjoyed by FX traders.
Islamic account for forex Trading
While trading Forex, if you are using one of the long term trading strategies that last longer than a day, you will have to deal with swaps. Swaps are mainly seen on the market overnight. Forex swap can be defined as some type of commission or rollover interest, which is charged by a broker for extending the trader's position overnight. The Islamic account is also known as a swap-free account because it offers traders to avoid paying swaps.
Swap-free accounts are called this because they do not charge or paying any interest to traders. According to Sharia law, those who follow the beliefs of Islam are not allowed to pay or receive any interest. Since so many brokers are offering these types of accounts to traders, more people have access to this market, which is a great thing.
Managed account types
Managed trading accounts are another very interesting account type. In the case of using this account, you will be trading with your own funds, but the decisions about buying and selling will not be made by you. While using this account type, you will have account managers, who will decide the future steps on their own.
Although the decisions while sing this account type will be made by professionals, some people are still having a very hard time trusting it. Also, there are many people who want to trade Forex because they love the feeling that they get while investing, and something like this simply does not work for them.
Final thoughts on different Forex account types
There are many types of trading accounts in Forex that traders can use right now, but the real challenge is to understand which one you should be using. The best Forex account types are the ones that fit your needs the best, and this is something that you should remember while trading.
As we have already said before, it very much depends on the needs and wants you have. If you are a beginner in this market, choosing an account type that has very high leverage and requires you to make high deposits will simply not work. On the other hand, if you are someone who has been trading for a long time now and has enough experience in this market, using mini and standard account types will not be enough.
Fundamentally, the Forex market is full of diverse options and opportunities. It lets you choose the tools and features that work best for you. If you are someone who wants to trade Forex with as much outcomes as possible, then a VIP or a Large account would better suit you.
Frequently Asked Questions on Forex trading account types