The Forex trading market offers you many different types of accounts. The diversity in this sense makes the process more tailored to your needs. And a cent trading account might be the most suitable option if you're a beginner trader.
Put simply, a cent account is a trading account that is measured in cents, instead of dollars. Cent accounts are handled in exactly the same way as any other trading account. The only feature that makes this Forex trading account different is the amount of nominal funds associated with it.
There are a number of advantages and disadvantages of using cent accounts, and we will discuss them in greater detail in the guide below. Moreover, we will have a closer look at what a cent account means, how to open one and what are the best ways to use it.
Forex cent account explained
As mentioned earlier, the cent account is in many ways similar to other trading accounts in Forex. Yet it still has some pretty distinctive features". First introduced in 2006, this account was intended to help amateur traders to acquire Forex trading skills without risking too much of their trading funds.
Unlike other trading accounts, the cent account lets you trade with cents, instead of dollars/euros. What this means is that all the standard values in this account will be multiplied by 100. For example, if you deposit 5 USD, you will see a value of 500 cents on your account, and if you deposit 10 USD – it will increase up to 1,000 cents – and so forth.
The cent account is usually available for the USD, and other major currencies, such as EUR or GBP. When it comes to the cent account lot size you will see that a standard lot will be worth 100,000 cents, a mini lot will be equal to 10,000 cents, and, if available, a micro lot will add up to 1,000 cents.
How to open a cent account?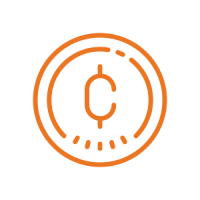 Opening a cent account should not be any harder than opening a regular account with a broker of your choice. Similarly, you will need to find a broker that offers it, sign up with it, and make a deposit that can be as little as 1 USD. The only complication that you might experience is finding a reliable FX broker who does actually offer them.
The first thing to bear in mind is that not every Forex broker offers a cent account option to its clients. There is nothing unusual about it, as some brokerages simply do not find having this account option advantageous for them.
You will also find that a Forex broker with cent account option often uses MetaTrader4 or Meta Trader5 trading platforms, and allows their cent accounts to be kept in USD or EUR. By doing that, brokers make sure that the order volumes are not limited, as both MT4 and MT5 only allow trade sizes that are no less than 0.01 standard lot.
Finally, as usual, you should only join a trustworthy, licensed broker that offers a cent account option. Ever since the cent account was first introduced, it became extremely popular and is now offered by almost every broker on the market. We recommend that you only choose the best cent account Forex broker, who won't put your funds at risk.
What are the pros and cons of using a cent account?
As mentioned before, a cent account will be most beneficial to those who are only now getting into the field of Forex trading. This account is often perceived as a transitory point between a demo account ( that requires no real trading funds) and real trading sessions for profit.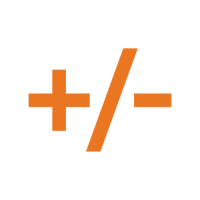 Thus, the first advantage of using a cent account to mention here is the ability of a trader to build up trading skills and learn the dynamics of the real market – all while not having to risk losing a lot of money.
Moreover, by trying out cent account trading you will have a chance to test out the quality of the services that your broker provides. Professional traders often cite the latter as one of the key components of successful trading, thus, it can be important to experience them firsthand before trusting a broker with your hard-earned funds.
Finally, opening a cent account is very easy. It usually does not come with any additional requirements for a minimum or maximum deposit, or any other specific conditions that a trader has to meet.
Nevertheless, there are also a number of disadvantages of using a cent account. To begin with, before you open a Forex cent account, you should remember that it is not likely to bring you a lucrative profit. As mentioned above, it should rather be used to obtain some knowledge and skill, and to work out your individual trading strategy, before jumping straight into a Forex trading career.
On top of that, Forex brokers that do offer a cent account option usually put a cap on the maximum position and account size. This is done to ensure that the usage of this account by the traders is kept to the minimum, as this service does not bring a lot of profit to the brokerages that offer it.
Finally, while going through the cent account broker list, you will find that most of the brokerages offer higher quote spreads associated with the cent accounts. Similar to the caps on the cent account and position sizes, this measure is imposed to compensate the broker for its services.
What is the best way to use a cent account?
When you first enter the world of Forex trading, you might find yourself overwhelmed by the volumes of new information and the overarching sense of confusion about how best to approach it.
Using a cent account can be very helpful in building your trading confidence, which is why we came up with a shortlist of tips on how a beginner can make the most out of the forex trading cent account: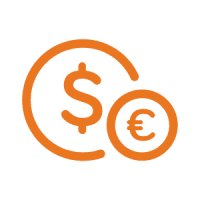 1.Treat it like a regular account. If you want to learn as much as you can about trading before investing significant funds into the trading sessions, it can be useful to treat your cent account as if it was full-sized and manage the funds accordingly.
2.Use a cent account to learn more about the market. This could be a great opportunity to observe how the Forex market behaves in real-time, and the knowledge you gain in the process could, one day, save you a lot of money.
3.Focus on the major currency pairs. Professional Forex traders advise that amateur traders only trade major currency pairs, and avoid exotic currencies that are usually subjected to high volatility. After you find yourself the best Forex cent account, you will have a chance to try out trading some of the major currency pairs, and single out the ones, that suit you best.
4.Explore different trading strategies. Similarly, while using a cent account, you will have a great opportunity to test different trading strategies and find the one you prefer most. Since you will not be risking a devastating loss of funds, you will be able to explore the strategies that are otherwise considered risky.
Final thoughts on cent accounts
By using a cent account, a trader can learn more about the Forex market and build confidence without risking to lose a large number of trading funds. As we have discovered earlier, the cent account meaning is pretty straight forward: it is an account that uses cents instead of dollars.
This means that with this account, you will see all the values multiplied by 100, and will be able to trade with as little as 10 USD. Although you will not be able to make a lot of profit with the cent account, you can still use it as a good transition point from the practice with the demo account to the real trading.
Frequently asked questions on cent accounts in Forex