If you are just getting started in this market, there might be a lot of questions that you have. There are a lot of things that go into this market, and understanding these little details about how Forex trading works will make your job a lot easier.
We have created several very important and comprehensive guides to the basics of Forex trading. With these guides, you can learn more about Forex trading basics that are very important to get started in this market. We have discussed everything from currency pairs to Forex trader's salary, you can also read our currency trading beginner's guide and get started in this market.
Forex basic terminology
To understand the Forex market better, it is a good idea to learn the key terminology of this market. There are many terms in Forex trading that, at first, might be a little hard to understand. However, follow this guide to Forex market terminology and make your job a lot easier with Forex.
If you want to learn more about Forex trading, you can also use Forex trading books. There are many of them available in the market, take a look at our FX trading books guide if you want to find the best one.
Currency pairs for beginners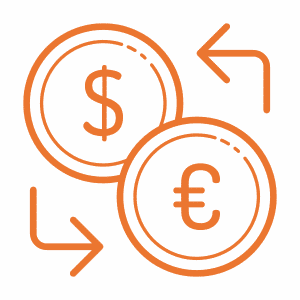 While trading Forex, you will be dealing with currency pairs. There are three types of currency pairs, Majors, Minors, and Exotic currency pairs. There are some differences between these types of pairs, and every trader has their own preferences. For instance, exotic currency pairs are known for their high volatility, as their prices are changing frequently. Click here to learn more about Forex trading currency pairs.
Forex vs Stocks difference
There are many things that make Forex and Stocks different from one another. The major one is that people mostly trade stocks when they want long-term income, while Forex traders, in most cases, focus on short-term income. Click here to understand Forex vs Stocks trading pros and cons.
What is a professional Forex trader's salary?
Many start trading Forex in hopes of becoming a millionaire, and while it is possible to get huge profits from trading Forex, there are some risks in this market that you know about. Take a look at our guide to the average Forex trading salary and find out how much you can make trading Forex.
Forex market working hours
Did you know that Forex trading is open 24 hours a day? This is possible because of the geography of the earth – when one market opens, another one closes. There are some overlaps as well. But what is the best time to trade Forex? Click here to learn more about it.
Avoiding Forex scams
One of the biggest challenges that traders face in this market is Forex trading scams. There are many companies who do their job with honesty, but there are also others who are trying to scam people. With our guide to avoiding trading scams, you can learn more about how Forex scams work.
You can also take a look at our how to start Forex trading guide to learn what you have to focus on while looking for a Forex broker.
Forex trading account types
There are many types of Forex accounts available in this market. Every broker has their own variation of trading accounts, which means that any type of trader can find something that they can use while trading. You can use everything from demo to cent accounts, to swap-free accounts, VIP & large accounts, and many others.
We have also prepared a special guide to Forex trading account types for those who want to learn more about it. Our guide will help you find the account that fits your needs the best.
US Forex brokers
The US is the biggest player in the financial world. Forex trading there is very popular, but there are many restrictions in place. For example, only the brokers that are registered with local regulatory agencies are able to offer American traders their services. If you want to start trading Forex, you should read our detailed guide to Forex trading in the USA.
Forex trading charts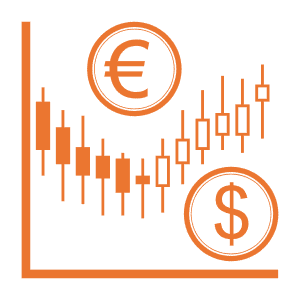 There are different types of indicators in the Forex trading market. Many people like to use technical indicators, and those people are relying heavily on Forex charts. There are many different types of charts available in Forex, such as line charts, mountain charts, candlestick charts, and many others. Click here to learn more about Forex charts.
Forex charts are making predictions a lot easier, which is one of the major reasons why so many people are using them.
Final thoughts of Forex trading basics
Forex trading is the biggest market in the financial world, so it should not come as a surprise that there are a lot of things that go into this market. With our comprehensive guides to Forex trading basics, you can learn a lot about this very diverse and popular financial market.