Getting yourself a Forex guide book is usually a good way to expand your knowledge about the Forex market. Those who are just starting to explore Forex trading can benefit from the beginner guides, while experienced traders might find it useful to read about the complex factors that FX trading involves.
Books can be an important component of the education process that every trader goes through while trading Forex. Those who choose to trade Forex full-time are prepared to dedicate a significant amount of time to research and skill-building. On the other hand, those who combine Forex trading with full-time jobs might not have enough time to do so.
Luckily, books about Forex come in different formats. You can find anything from the hardcover or a Forex ebook to the audiobooks that you can listen to whenever you have a chance.
In this guide, you will find our top ten picks of the Forex books and audiobooks that both the beginners and experienced traders will find useful.
Top 7 picks of the best Forex books
The underlying principle behind Forex trading seems quite simple – trading different currencies based on foreign exchange rates. However, one may find that the process is much more nuanced than it seems at the first sight.
Among the books that we have picked out for you below, you will be able to find everything from the basics of Forex trading for beginners to the complex factors that may help you build an efficient trading strategy.
1.Currency Trading For Dummies by Brian Dolan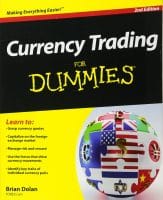 We are going to open our list with a Forex for beginners book that has managed to earn its reputation among both the amateur traders and financial media alike, with the latter often citing it in the relevant news pieces and analyses.
Originally published in 2011, it has recently been revised to reflect the current state of the global Forex market. One of the key co-authors of the revised version of the book is Brian Dolan – former chief currency specialist.
Since it was originally aimed at those with little to no experience in Forex trading, this book mostly focuses on introducing you to the basics of the FX market – how does it operate, what are the main players and what is its size and scope.
On top of that, with this Forex learning book, you will be able to discover the types of various factors that influence the FX market and how to incorporate them into one's trading session.
Finally, with this book, a trader will be introduced to different styles of trading and ways to work out an efficient trading strategy before executing it. Moreover, you will discover different trading tools, instruments, and risk management techniques.
This book can easily be regarded as affordable and is available in paperback, e-book, and audiobook formats. As mentioned earlier, this book is ranking high among Forex books for beginners. However, experienced traders looking to revisit the basics might also find it useful.
2. Trend Following by Michael Covel
Understanding the Forex market well is often regarded as an imperative component of successful and safe trading. Thus, the second book on our list addresses just that. After reading it, it is likely that you will acquire some clarity about the Forex market and the confidence in trading – even when the times are uncertain.
This Forex market book addresses various developments that the FX market can undergo – such as panics, crashes, bubbles, and booms, Upon determining and explaining each one of them, the authors then discuss the trading strategies that were implemented during such periods and examine whether or not they were actually beneficial.
Moreover, with this book, you will be able to discover different features of the global Forex market and the degree of influence that they have on developments that it undergoes. On top of that, the book contains some successful testimonies of traders from all over the world.
Overall, this Forex trading book can easily be recommended as an interesting read to both experienced traders and beginners alike – especially if you are interested to learn how to read and react to relevant market trends. This book too is available in hardcover, e-book, and audiobook formats.
3. The Black Swan by Nicholas Taleb
If risk management and risk mitigation techniques are something that you would like to explore further, then this book might actually be useful to you. Nicholas Taleb dives deep into the concept of market unpredictability, and advice on how to devise your trading session accordingly.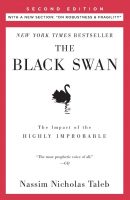 This risk management Forex book offers an insight into the concept of a black swan – a development that is unpredictable, carries a significant impact on the course of events and after it occurs, experts will look for a way to rationalize it.
The author believes that the fundamental mistake of traders is specific and humankind, in general, is believing that we know more than we actually do. Thus, his main advice to the traders is to limit the risks wherever possible.
This book, too, is available in digital and paperback formats. Moreover, it can be regarded as one of the best Forex trading audiobooks – as it is written in a simple, easy-to-comprehend language.
"The Black Swan" can be recommended to both FX trading enthusiasts and to those with little knowledge of the market. The former might be able to pick up some useful trading skills, while the latter is likely to enjoy a fresh perception of the traditional worldview.
4. Trading In The Zone by Mark Douglas
Many professional traders pay special attention to human nature and psychological factors as some of the most important drivers of the Forex market. Understanding how human psychology is influencing your trading strategy could potentially enhance the efficiency of your overall trading experience.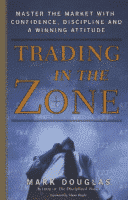 This Forex psychology book will offer you some insight on how to work around the market probabilities, instead of striving to predict an exact outcome. The author claims that every moment in the market is unique, and should be approached individually instead of with a single strategy in mind.
On top of that, this book tells its readers that in spite of human psychology, you do not need to know exactly what is going to happen next in order to make profits. Instead, the book advises to simply keep the trades relatively small to avoid devastating losses, find an edge, and trade with it.
This recommended Forex book can be a good source of a better understanding of how human emotions ( such as happiness, excitement, and fear) can influence trading outcomes. It also offers some tips on how to mitigate the psychological factors and achieve higher profits. You can get this book in audio format, digitally, or purchase a printed version.
5. Day Trading and Swing Trading The Currency Market by Kathy Lien
As FX trading is growing in popularity in almost every corner of the world, retail traders now have access to the market that was previously dominated by the major players only. With this day trading Forex book, you will be able to learn about the techniques used by major financial institutions that trade currency and implement them in your own sessions.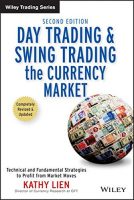 The book was revised in 2016, and the information and data that is contained in the updated version are much more applicable to the current Forex market, as opposed to the original version.
The author promises its readers that they will be able to discover the fundamental and technical strategies that would allow them to complete with the larger players in the Forex market and trade efficiently.
Moreover, the book contains some insight into the major factors that influence the market and how one should determine and use such factors. That includes news events, Intermarket relationships, and option volatilities.
To sum up, this day trader Forex book could be an interesting read to the traders seeking to understand more about how to access overbought and oversold markets. The book can be found in a digital format, as well as an audio and in a paperback – for a relatively moderate price.
6. Technical Analysis Of The Financial Markets by John J. Murphy
This book is one of the most reputable and highest-ranking of the top picks presented here. Many professional traders even go as far as calling it the ultimate traders' bible. Originally published in 1998 (and revised recently), it still remains relevant and is often cited as a must-read Forex analysis book.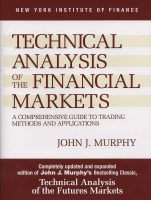 This revised version of the original bestseller provides you with a comprehensive guide to the concept of technical analysis, that now incorporates all the technical advancements and digital tools that are available to the traders today.
The book explores a range of topics – from the concept of technical analysis in Forex trading, intermarket relationships, and stock rotation to the guide on how to read candlestick charts.
The book puts a special emphasis on the futures market and lets its reader discover a set of useful tips on how to read charts and indicators, and how to base their trading strategy on the findings of the technical analysis.
The popularity of this book among the Forex markets and professional traders makes it an interesting read for many – beginners and experienced traders alike. This book is a bit on the costly side, however, you can find it among the best free audiobooks, if you sign up for a trial with an audiobook provider.
7. Japanese Candlestick Charting Techniques by Steve Nison
Candlestick charts are regarded as a popular and efficient tool of technical analysis by experts and professional traders from all over the world. This book will offer some insight into the concept of candlestick charting and how it can be used in combination with other tools.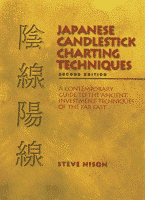 The revised version of the original that was published in 1993 is addressing a variety of topics that both the amateur traders and those with some background in Forex might appreciate.
The former will probably appreciate the comprehensive description of how effective the candlestick charting method can be when used as a single tool of technical analysis. In turn, for the experienced traders, this online forex book might become a point of reference on how to use the candlestick charting in combination with other, western tools of analysis.
In this book, you will be introduced to the findings that resulted from the years of the authors' research. It is written in a very easy-to-comprehend language and is not overloaded with the technical slang that is often viewed as an additional complication, especially by beginners.
Overall, this book, although not a must-read, could potentially offer some new insight into the traditional way of conducting the technical analysis of the market. Despite not being the best Forex patterns book it could still easily be recommended.
Honorable mentions
Forex Scalping Trading Strategies: How To Earn A Living Scalping Profits by Thomas Carter
The scalping strategy is becoming more and more popular among traders from all over the world. Also referred to as quick trading, what it mainly encompasses is buying a currency and letting the position sit for a couple of seconds. As soon as the price goes up marginally, the trade then sells the position immediately.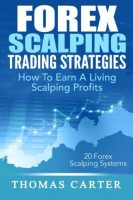 This scalping forex book is focused on 12 different scalping strategies that one incorporates into their respective trading sessions. If you are looking for a clear set of rules and a plan to follow in your trading, then this book might just be able to provide you with that.
Scalping trading is not necessarily regarded as the single most profitable strategy, however, it could potentially work for some. Whether you have long been thinking about giving this strategy a try or only just heard about it, you might still find it interesting to explore it a bit further.
This book could be recommended to traders of all levels, who are looking to diversify their trading skills. Although it is not available in the audiobook format, you can definitely find it among the Forex books download section in various digital bookstores.
The Alchemy Of Finance by George Soros
This book is often cited by the FX market experts, traders, and media outlets around the world. The author, George Soros, is well-known for his ability to make a fortune by competing with the pound sterling.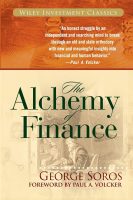 In this revised version of the bestselling original, "The Man Who Moves The Markets" gives his personal account of the ongoing financial trends and an overall state of the global Forex market. If you are looking for a new Forex book to purchase, you could seriously consider settling for this one, as it covers a wide range of topics, and could offer some useful tips too.
With this book, you will be able to explore the fundamental theory behind Forex trading, a historical perspective on the global financial market, as well as some strategies and advice given by what some refer to as the "Trading Legend" himself.
If you are interested in learning more about George Soros' personal account of Forex trading, you will be able to find this book in both paperback and digital formats. Moreover, the book can be found in the Forex audiobooks download section of various digital book markets.
Final thoughts on best Forex books
After providing you with our top picks of 7 best books on Forex trading, we would like to finish with some concluding remarks on reading the books about this market. Forex-related books are regarded as a good source of information, to both beginners and experienced traders.
When it comes to finding the best book about Forex, we can say that it is very individual, and depends on what you are interested in learning. Nevertheless, the variety of options means that you can find anything from a big volume of research findings to the Forex free book to teach you the market basics.
Frequently Asked Questions