It is often hard to choose a proper Forex broker, this is why we have composed a Forex broker comparison table. With the help of this tool you will be able to quickly preview the brokers, their regulations, leverage available and most importantly – fx bonus deals that you can get by opening an account with one of the brokers! Check the table below and find the best matching broker for yourself!
Forex Brokers Comparison Table
This table will be your best friend in finding best broker. Promotions are displayed here to make you choose not only the best broker, but also the most generous one. Browse below through brokers' main features, sign up and get bonus! Should you require an opinion about the broker that is not listed here, let us know!
Forex brokers comparison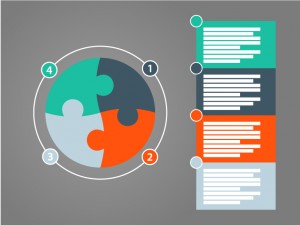 Working on the Forex deals for a long time, we, Top Forex Brokers, decided that it is the time when we present you with the full list of everything that is available from the best FX brokers and from the worst Forex brokers. We took our time and analysed all the brokers that are presented at the Top Forex Brokers and all of their deals, so you do not have to spend time doing this. A quick snapshot is always useful when you are trying to select the most fitting broker and this is easily achievable with our tool that is here to compare brokers. What is unique about this tool is that it not only allows you to preview the brokers regulations and other background information, but most importantly it allows you to access the bonus promotions of the brokers.
How to use this FX broker comparison?
In general, the table is rather intuitive. It contains 8 sections that let you to understand the broker a bit better. Unlike other sites that mostly focus on the trading conditions of the broker, Top Forex Brokers tried to take an edge over the bonus promotions. When it comes to selecting a broker with a generous offer, regulation, leverage and trust is what really makes the difference. Spreads are rather secondary, this is why they are removed from this table. Also, whenever you are looking up a forex broker spread comparison, you will often find that the data in this table hardly corresponds to real life, as the minimum spread of a broker may be three or four times lower from the average on. This is why we try to avoid comparing spreads at this table. However, if you want to preview spreads, you may click on the button Review and learn more about the brokers' spreads. To make sure you can get the biggest advantage out of the table, let us explain how this tool works and what is the best way to use it in order to benefit the most from the broker comparison. The table contains the following fields:
Forex Broker Listing
This field shows a broker's logotype, so you can easily understand what broker it is. We do not list the brokers' names, as it is quite easy to recognise it from the logo. You cannot click on the logo and this is done on purpose, as we do not want you to guess where you are going to land upon clicking. However, top brokers in our forex broker rating have Open Demo Account and Open Live Account links associated with them right below the broker's image.
Forex Brokers Rating
Isn't it useful to have the start rating preview of the broker you are planning to open an account with? We felt that our Forex brokers listing page does not provide a good preview and the comparison of the ratings. This is why we have made this table of FX brokers so now you can easily compare broker ratings in a matter of seconds. Also, this is perhaps one of the most important fields in our comparison Forex brokers chart as it allows traders to quickly identify best brokers from the scams. This rating is built by 3 main factors:
Top Forex Brokers experience with the broker
Our visitors' feedback, complaints and appreciations
Broker's conditions, regulation and throughout background check
We have summed up these factors, rounded it up and developed a truly unbiased and useful Forex comparison chart. How should this rating be read? In general, every broker that has 3 starts or more is to be considered as a trusted one. No broker in this table that has less than 3 stars is verified by Top Forex Brokers as a trusted place for your trading. This is why we would never recommend you to settle with a broker that has less than 3 stars in our FX rating system.
FX Platform Comparison
We all know that having a reliable trading software is rather important when trading Forex online. This is why Top Forex Brokers lists every single platform that is available in a certain brokerage. We not only provide you with the platform names, Top Forex Brokers also supplies you with quite some powerful reviews of the platforms. This way you can quickly preview the platforms and see which ones fits your needs the best. Most of the brokers are actually offering MT4, yet Top Forex Brokers tried to review almost ever single platform. We will list all of the available indicators, time frames and most importantly – give you am opportunity to choose the best platform for your trading needs.
Leverage Comparison
This is a rather tough one. When it comes to comparing Forex brokers, it is important to see the maximum amount of the leverage offered, as not every trader will be satisfied with just 100:1. However, Top Forex Brokers recommends you to avoid trading with high leverage and try to keep it to 50:1 or less. Nevertheless, we do understand that scalpers and breakout traders may often be interested in not a regular background info to compare Forex brokers, but also they require precise information on the leverage. If you are a rookie and do not know what the leverage is, it is simply a certain tool that let's you trade more funds than you have. In other words, if you have only 100 USD on your trading account and your broker supplies you with a leverage of 200:1, then you can trade 200 * 100 USD = 20,000 USD. Yes, this certainly sounds impressive and in fact it is impressive. However, you should fully understand that leverage can work both in your favour and against of you, so you should choose it with a needed degree of a caution.
Minimum Deposit
This is quite a self explainable field. There are good brokers and there are bad brokers. Also there are cheap brokers and expensive brokers. However, not every broker is accessible to every kind of a trader. This is why we have included a field that indicated a minimum amount of money one needs in order to open an account with a certain broker.
Forex Bonus Comparison
This is perhaps the most interesting and special fiend in this Forex brokers comparison table. Each of the brokers is supplied with the list of bonus promotions that he is currently running. There bonus programs of the broker are only shown as the names and then they lead to the review of the bonus on our website. However, from the table itself you an preview the bonus offer and find the most interesting one for yourself. Be careful not to open account with a broker that has less than 3 starts of the rating, as usually such brokers often a bit more attractive deposit bonus offers.
Action
Knowing what broker is good and picking up the most fitting one for your trading is vital, yet here at Top Forex Brokers we provide you with a comfortable opportunity to sign up with a broker straight away and to check its detailed review, in order to get to know this broker better.
Forex Broker Ranking
This table demonstrates the brokers from the most recommended FX Brokers to the least trusted ones. However, it is important to consider that not every broker would be appreciated by every single type of a trader. Here we try to show the best brokers comparison that would be working for many traders, however, even when EasyMarkets could be a great broker for the starts, most of the advanced traders would not go for it. Same goes for XTB, it a great broker for advanced traders, yet it may not be very suitable for the rookie ones.
What to do now?
If you have checked the forex broker comparison table above and are still struggling to find what you were looking for, Top Forex Brokers would recommend you to take a detailed look at its useful Best Forex Brokers Page, so you can quickly check only the most trusted and most reputable FX brokers. Also, if you are looking for the bonuses and don't know where to start – check our Forex no deposit bonus list. Good luck with trading!