Forex trading is one of the riskiest markets around the world, but still, many people are drawn to it. It represents the world's largest markets, according to official data of 2019, the average daily turn over of this market was as much as $5.1 trillion. Today, this market is accessible to everyone around the world. However, this has not been like this in the past.
There was a time when only large companies and banks had the ability to participate in this market, today, however, it has changed a lot. Today, thanks to the internet, people from all over the world can start trading Forex. But, there are also many challenges as well. One of the biggest problems that traders have is that they have a very hard time finding out which broker to trust.
Today, we are going to review Blue Suisse, which is a Forex broker registered in Malta. After going through the details of the broker, we found that there are some problems that people should know about. Although it is a licensed company, the things that we found can be very dangerous for investors, so read our review carefully to make sure that you and your funds can stay safe!

Is Blue Suisse a regulated Forex broker?
While looking for Forex brokers, regulations are something that investors should pay huge attention, but being authorized does not mean that the broker is absolutely safe, and Blue Suisse is a great example of that. Since the broker is registered in Malta, Blue Suisse is licensed by a local regulatory agency, called Malta Financial Service Authority, simply known as MFSA.
Blue Suisse owns Category 2 license, meaning that this company is able to provide traders with investment services, they can also hold and control the money of their clients. The company is registered in Mosta, Malta Cornerstone Business Center, Level 2, Suite 1, 16th September Square.
Since Malta is a European country, it has an obligation to follow the regulatory guidelines of the EU. MFSA is also known to do so, but still, this regulatory agency is not that reputable in the world of Forex, and there are some reasons for it. Many people believe that the regulatory framework that the regulatory agency has is simply not enough to make sure that investors stay safe on the market. Also, MFSA is not that strict when it comes to misconduct form the Forex brokers. This is one of the reasons why some people decide to avoid Forex brokers that are regulated only in Malta.
Guidelines that Blue Suisse follows
While reviewing Blue Suisse FX broker, we had a very hard time finding out if this broker could have been trusted or not. One of the main reasons for this is that the team behind the broker simply does not have many details about their regulatory framework provided on their website.
It is unclear how the broker handles the money of their investors, and how they are trying to keep traders safe from unwanted spendings. One thing that we are always looking to prove the legitimacy of a broker is it is keeping the funds of their clients on segregated bank accounts. We could not find any information about this at Blue Suisse.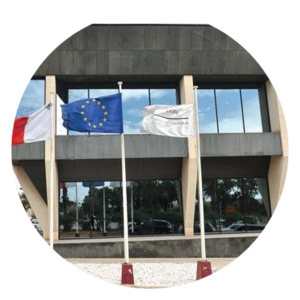 Keeping the funds of the clients on segregated accounts are very important for the safety of their funds. What happens with this is that even if the broker goes bankrupt, investors will be able to withdraw their money from their own segregated account, without the broker being able to touch any of the money. The fact that Blue Suisse did not provide any information regarding this means that traders here are under great danger.
Also, it is very unclear if the broker has a Negative Balance Protection. With this, brokers are making sure that their clients do not spend more than what they intended while trading, and if there is not such a thing as Negative Balance Protection, investors can potentially end up losing everything that they had.
Generally, it was very hind to find specific information about the guidelines that Blue Suisse follows, every information that was provided on the website is very bland and general, which makes us believe that Blue Suisse simply is not enough for Forex traders.
Besides, according to the team behind the broker, their main goal is to become well-known worldwide, which is impossible by only having one license. In most countries, Forex brokers that are not authorized locally are not allowed to offer their services. It is quite strange that Blue Suisse such huge goals while relying on one license only.
What account types can investors create at Blue Suisse?
While reviewing Blue Suisse, we found that the broker has several different account types offered to its users. Sadly, the differences between these account types are not that huge so we did not really understand why the minimum deposit requirements were so drastically different. You can create three types of accounts at Blue Suisse, they are:
Denim Blue, with a minimum deposit requirement of $500-$5000
Sky Blue, with a minimum deposit requirement of $5,000-$50,000
Sapphire Blue, with a minimum deposit requirement of at least $50,000
These numbers are huge and do not make any sense. In most cases, in the modern Forex trading world, brokers will give you the ability to start trading with just a few dollars, to give you the ability to understand the market well. Here, at Blue Suisse, it seems like the broker is simply trying to somehow make people deposit as much money as they can. All of these are creating even more questions, and we believe that trusting this broker can be very dangerous.
Can investors create Islamic versions of these accounts?
Islamic accounts, also known as swap-free accounts in the world of Forex, are something created for those who want to trade without adjustment to swaps. Mostly, these are the people who are restricted to receive any swaps because of their religious beliefs. In the Forex world, the swap is a commission or rollover interest charged by a broker for extending a trader's position overnight.
According to our review of Forex broker Blue Suisse, this broker does not offer this account type which is creating a very unequal environment. Although most of the European people are not Muslim, the broker has noted that they want international exposure, which means that they are willing to offer their services to people worldwide. Not offering this type of account means that the broker is ignoring a huge part of the world.

Low commissions of Blue Suisse – Should we be happy about it?
Before we go any further, let's just talk about the way brokers are getting money. Every time you trade, there is a little amount of commission that you pay to the broker. To avoid these commissions, mostly, people are creating large trading accounts, that are mostly known for low commissions.
But, in the case of Blue Suisse, they have indicated on their website that there are little to no commissions or fees that investors have to pay. This leads us to believe that the company is trying to use this offering as a way to attract more people on their platform. Without any commissions, the broker simply can't make money, which means that they will not be able to offer investors good enough services.
This leads us to believe that there are some other ways that Blue Suisse is getting the money. Either there is some kind of hidden commissions or the broker simply steals the money of their users, both of which are very dangerous.
There are no educational material at Blue Suisse's website
According to the review of Blue Suisse FX broker, traders are not offered any educational materials by the broker. Around the world, top Forex brokers are trying to create many opportunities for their investors, so that they can develop and learn more about trading Forex.
Also, some of the regulatory bodies around the world require Forex brokers to do so. This broker does not offer any type of educational opportunities, no webinars, no reading material, there is nothing of this sort. It just does not make sense to trade with this broker, while there are so many other brokers on the market that do not have these problems.
The customer support team of Blue Suisse – is it any helpful?
The thing about the customer support team is that they should be fast to reply, and helpful. In the case of this Forex broker, they are none of those things. There is no online chat, which means that the only way trader can contact the customer support team is to either call them or send them an email.
For many, this can be very uncomfortable. While working on this review of Blue Suisse, we tried to contact the customer support team on our own to test how fast they could help us, and the results are very bad. First of all, when we called, we waited for several minutes for them to answer, and after they did, they gave us very general information, which would not be useful for anyone, especially for beginner traders.
The website of the Blue Suisse
From the first look of the website, we already were sure that this broker could not have been trusted. We tried our best to find information about several things, and it was very hard to do so. The website looks like something that everyone could create, and as it happens in most cases with scam Forex brokers, the company did not spend much time on creating the website.
Do we recommend Blue Suisse?
After reviewing FX broker Blue Suisse, we found that this broker simply can not be trusted. The broker is not something that you should use because there is nothing that could make us think that it was a legit broker. Online, we came across many people who have written that they could not get back their funds after depositing on this broker, and even though they have contacted the team behind the broker several times, nothing has worked.
The market is full of trustworthy and well-developed Forex brokers, so investing with a broker that simply can't offer you safety and security does not make any sense, so, try to look for other and more trustworthy brokers.