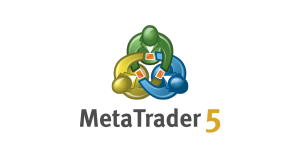 Love it or hate but MetaTrader 5 is here to stay. We can say a lot in our MetaTrader 5 Review, but it is clear that nobody loves MetaTrader 5 as much as MetaQuotes does. MetaTrader 5 is not so much different from the earlier platform – MetaTrader 4. Although it is a bit more technologically advanced in terms of order execution. It is important to note that locking positions was not possible during this MetaTrader 5 review. Opening position in one direction and then placing an order for a reverse position is common in many trading strategies. This is why MetaTrader 5 is not suitable for everyone.
MetaTrader Review 5 at a Glance
MetaTrader 5 was developed by MetaQuotes for the purpose of replacing MetaTrader 4. So far it didn't have the expected effect, with many brokers continuing to use MeatTrade 4 and adopting the newer version to a lesser extent. It is usually offered by brokers to their customers along with MetaTrader 4, allowing them to make a decision. We are going to describe the performances of this platform when compared to others.
The customers have the possibility to trade in the Forex market, but also with Futures, Options and Stocks. There are a large number of features, such as 82 tools that include graphic objects as well as technical indicators. It is also worth to be mentioned that up to 100 charts can be opened at a time.
The trading software can support four types of order execution: Instant (dealing desk may send re-quotes), Market (at the best market rate), Request (pending acceptance) and Exchange Execution(matching orders among traders). There are numerous types of orders, such as market, pending and stop orders. If pending orders are placed, the trade will be realized as soon as the market meets the specified condition. Stop orders are useful to minimize losses and to take profits. There are used in conjunction with market or pending orders in order to elaborate a trading strategy. Pending orders are placed at a certain distance from the current price. All of these are available in MetaTrader 5 along with the trailing stop. The trailing stop makes the stop loss follow the current price. If the price moves in a favorable direction, the stop loss will move too. If the stop loss moves in an unfavorable direction, the trailing stop loss will not move and acts as a normal stop loss.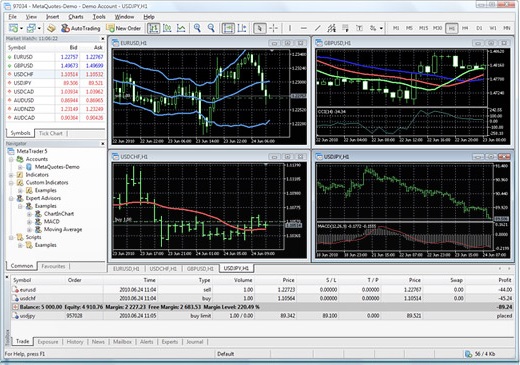 Orders are easily placed on this platform. There can be placed through the quotes dialog, with the help of hot keys or right from the chart of a financial instrument. There is a lot of information about the orders and open positions. Traders can see all the orders along with prices, stop orders, volumes and whether they register a profit or a loss on a specified position. Reports that present information such as expected payoff and drawdowns are also available.
The user interface is new, but it isn't fundamentally different and users of the previous version will recognize it immediately. One aspect that is noticeable at the start is that the size of the icons has increased, making the platform more accessible and usable. A minor drawback is the smaller charting area, but this won't be a deal breaker for experienced users. Overall the interface is easy to use and will be familiar to returning customers.
MT 5 Indicators
There is an impressive number of indicators that are grouped in four sections: Trend Indicators, Volume Indicators, Oscillators and Indicators developed by Bill Williams. All the indicators included in MetaTrader 4 are also available here, with some new additions also present. From those we can mention a new range of indicators based on moving averages and the Variable Index Dynamic Average.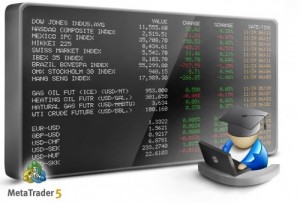 Also customers are encouraged to customize their indicators, by having the platform be compatible with custom indicators. There is also the possibility of downloading an impressive range of indicators online. This gives the traders the ability to use whichever indicator they require and see if it is suitable with their trading strategy. Looking for automated trading? Keep on reading the MetaTrader 5 review!
MT 5 Review of Expert Advisors
There are two problems with the Expert Advisors in this new version of MetaTrader. The first is that previous versions of Expert Advisors programmed with MetaTrader 4 are not compatible with this version. Traders that relied on algorithms to automate some of their orders can be disappointed. The second problem is that even if Expert Advisors are more flexible and can be programmed to do more advanced tasks, the downside is that this also requires a more complicated programming language. The MQL5 language is more complex than MQL 4, which has caused difficulties even for programmers, let alone average users.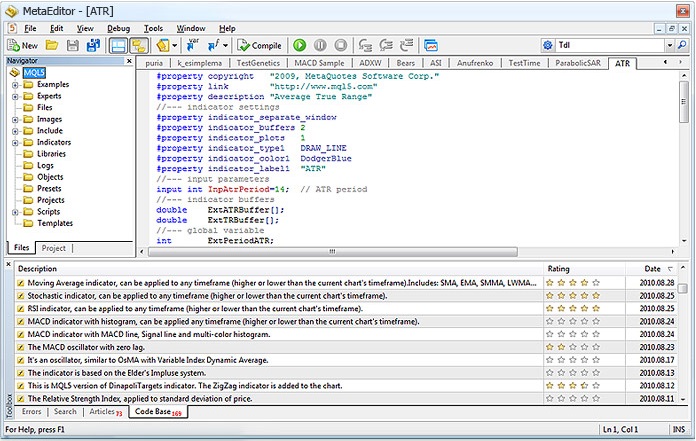 There is also the possibility to see Depth of Market information, which can be useful for trader with the advent of STP and ECN brokers.
The number of timeframes is increased to 21, which makes it easier to visualize the data according to a specific interval of time. It is also possible to see information such as tick volume and the last price that simplifies trading and market examination.
MetaTrader 5 Charts
In order to graphically represent the price movements, a wide array of charts are available. They can be customized according to the requirements of each trader. There are three types of charts available: line, bars and Japanese Candlesticks. The color of these charts is also adjustable.
There is a large range of chart templates and profiles that make working with charts even more comfortable. Color schemes can be saved and objects can be added to a chart by means of those templates. They permit to easily restore a working area after starting the platform and greatly enhance usability.

Beginner traders can connect to another more advanced trader with the help of Trading Signals functionality. All the signals providers are scanned while applying performance criteria, so that a trader that has registered losses will not be able to subscribe. This service is automated in a great extent in order to help new traders. Subscribing to a signal provider requires a monthly subscription fee, but the sale and purchase of these signals is a simple process with a lot of payment possibilities supported.
MetaTrader 5 Review Conclusion
It can be argued that MetaTrader 5 is an improvement over its predecessor, but this comes at the cost of no backwards compatibility. That means making the change from MetaTrader 4 to MetaTrader 5 is a cumbersome process, because all the custom indicators and Expert Advisors have to be converted individually with the MQL 5 language, which is not easy to accomplish.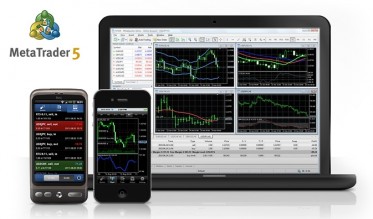 It remains to be seen of the increased number of features justify this extra effort. The platform can be attractive to new traders, who didn't previously use the MetaTrader 4 platform and who are searching for the best choice with regard to usability.