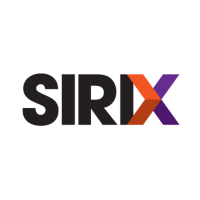 Some of us just want to try forex trading. Still we can be quite lazy to bother downloading a software. There are some traders are just looking for an MetaTrader 4 alternative in their browser. At this Sirix WebTrader review Top Forex Brokers has examined the platform in detail.
Look below to find out the truth at our Sirix wbtrader review. Compare the platform to other browser-based alternatives and see how it competes against powerful desktop applications!
Sirix WebTrader Review at a Glance
The Sirix WebTrader platform is developed by Leverate and is available as a desktop version, but also for mobile devices. A lot of brokers have begun to offer this platform to their customers as an alternative to their existing platforms. That is because it benefits from a few technological improvements that allow it to be competitive in a challenging market led by platforms that are very well realized.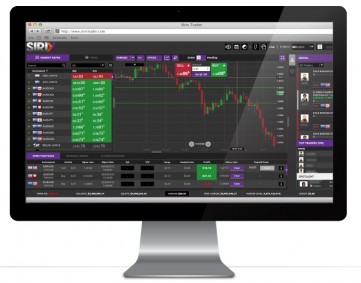 Sirix WebTrader Features
During an extensive Sirix WebTrader Review, the platform worked in the majority of web browsers. It of course requires HTML 5.0 support. All the instruments available for trading are easy to access, being situated in a box in the left part of the screen. The increased usability and the friendly interface show that this platform has been developed especially for the new traders. There is also support for social trading that allows customers to see what others are doing. Unfortunately this functionality is not too well implemented, because it is not possible to see a detailed overview of the trader's performance. There is also a news feed that is integrated in the platform that is welcomed for diversity, if nothing else. Some relevant information can also help traders in their activity, by offering them a better chance to be right on a position.
The fact that helped the platform to be widespread among the brokers is that it is possible to customize it with a broker's logo, colors and other visual aspects in order to make it look like it is fully supported and endorsed by that broker, not just some third party software.
Sirix WebTrader Charts
Placing indicators in the charts is easily realized. A lot of charting instruments such as Fibonacci extensions can be added. One downside of this platform is that the charting area is kind of small. It is true that there is the possibility of maximizing it, but this makes the traders unable to see the quotes and the news feed. The platform is aimed at beginner traders, but advanced ones will be unhappy about the lack of features present in MetaTrader and cTrader.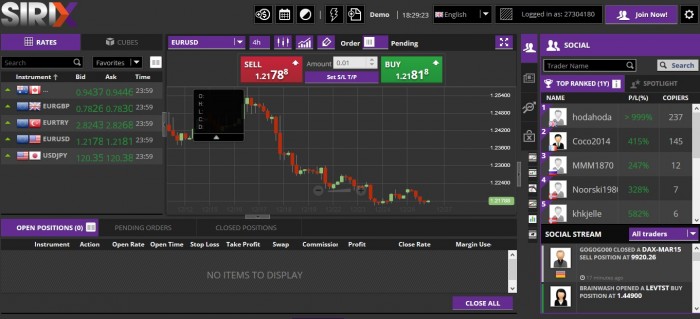 The mobile version is available both for mobile and tablet devices. Because of the fact that the platform is coded in HTML, it is compatible with a different range of devices. Both the tablet and mobile versions are well realized compared with the corresponding versions of other platforms. The tablet version also has the advantage of a larger charting window that really enhances usability. Both of the versions are available in 12 languages. It is commendable that the mobile versions have the same features as the desktop one, so a trader that started a position on the desktop version can easily maintain it and close it with the mobile version. This really helps, because it ensures the trader's active lifestyle doesn't prevent him from being online when the market is at the optimum point for him.
SirixWebTrader Review Conclusion
The platform is easy to use and it caters to the requirements of new traders. It unfortunately doesn't have the same number of features as other platforms that are market leaders. A lot of brokers, including Saxo MT4, FXCC and Markets.com are offering it to their customers, so it is a reasonable choice for new traders.