LQDFX review

STP brokers are becoming more and more popular in the foreign exchange market, and the reason for this increase in popularity comes from the range of benefits that are associated with Straight Through Processing. Some of those advantages are immediate execution, no dealing desk, no conflict of interests, and so on, but not all of those brokers are equally professional in their operations and activities. That is why our lqdfx review will give you the necessary knowledge about this particular broker, and this will allow you to make an informed decision when thinking about joining this trading provider.
lqdfx – general overview
Since lqdfx was formed in late 2015, we can conclude that this broker does not have a lot of experience in the trading world and that prospective investors could be exposed to certain risks if they sign up with lqdfx. Furthermore, this broker is not regulated by a reputable governing body, which significantly boosts the chances of lqdfx scam being present. The owner of this trading brand, "LQD Limited" operates from Marshall Islands, which means that this corporation acts as an offshore business. Additionally, lqdfx is a member of The Financial Commission, but this organization does not hold much integrity in the modern trading world.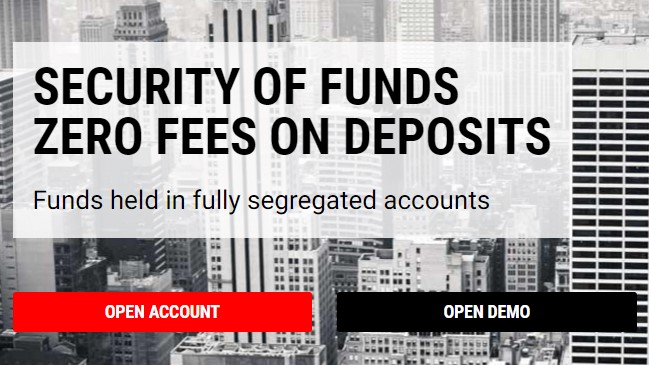 Types of accounts
Dealing with unregulated brokers is not something we would recommend, and all lqdfx reviews that provide unbiased information will tell you the same. However, if you insist on going through with your intentions, this broker will give you an array of account types. Since lqdfx operates as an STP model, the categories of accounts are pretty similar, and there is not much difference in the spreads or leverage that they offer. The names of these accounts are Micro, Gold, ECN, VIP, and there is also an Islamic no-swap account. The minimum amount you need to deposit to open the Micro account is $20. Of course, a demo account is also available.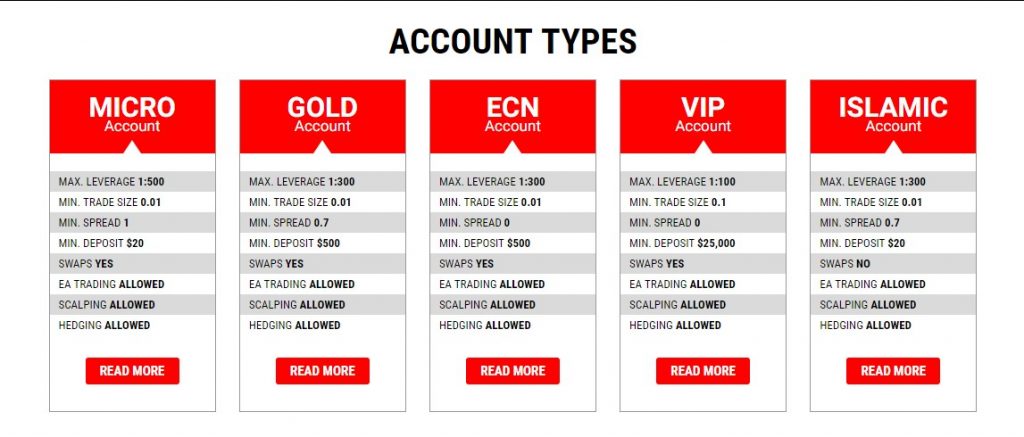 Trading platform
Without a good piece of software, trading in the extremely quick foreign exchange market would be nearly impossible. That is why lqdfx broker tried to offer a top-notch solution to their clients, but it seems that this unregulated broker did not have enough capabilities to handle this software package. Their MetaTrader 4 platform supports only 47 currency pairs, and there is also and xStation option available. The portal is compatible with various devices and operating programs, which means that you can access it on Windows, iOS or Android.
Bonuses and promotions
Our lqdfx opinion is not based exclusively on performances of their site or the selection of assets that they offer, and we always like to dig deeper and explore all elements that are connected with the broker in question. That is why we were surprised to see the lack of bonuses and promotional activities at lqdfx, and this company seems to be forgetting that trading incentives are the primary tool for attracting new clients to your site. Of course, gifts and rewards are equally useful as a retention tool, and this is an area where lqdfx will have to make serious improvements.
Banking options
Since you only need to have $20 to start trading with lqdfx, a lot of lqdfx opinions will tell you to be cautious with this type of companies. Low entry fees are one of the oldest tricks in the book, and these juicy carrots will tantalize those investors who are gullible enough to walk right into a trap. If you happen to be one of those, you will be able to deposit the money at lqdfx account via bank wire transfer, credit cards (MasterCard, VISA, etc.), and e-wallets (Neteller, Skrill, etc.). Just note that the minimum amount you have to deposit by wire transfer is $500.
Customer support
The quality of customer support service plays a significant role in the success of any company, not just in the foreign exchange market. That is why lqdfx Forex broker should have invested more into this segment of their activities, and clients will be left disappointed with the lack of options to reach the staff. Even though their customer support is multilingual, you can only reach them 24/5 via e-mail and call-back feature, which is not nearly enough in the modern trading world.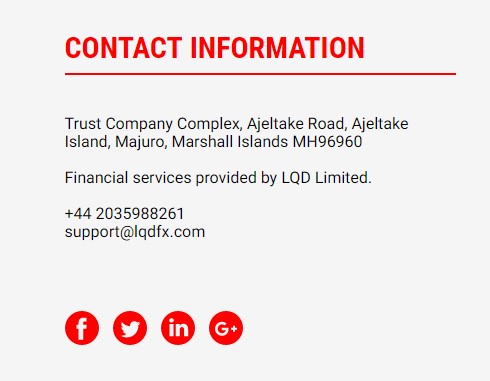 The final word
Unfortunately, our lqdfx FX broker review had to turn a negative tone simply because this broker still has a long way to go before we can give them our thumbs up. In other words, several drawbacks and major issues are plaguing their overall quality, and lqdfx is not a broker that we would recommend to our readers.