IFS Markets Review

IFS Markets is a Sydney-based Forex brokerage that claims to have an ASIC license. A quick IFS Markets review has shown that They seem to have been operating on the market for at least 13 years now as their registration license was first approved in 2006. The leverage with the brokerage can be a maximum of 1:400, with undefined spreads, and commissions. Deposits are a welcoming minimum of $0 with only 2 available account types. Both the Deposit and Withdrawal systems with IFS Markets have fees on every option besides Wire Transfer. The available instruments are a little more than 50 containing mostly Currency pairs, indices, and Commodities. Let's now dive deeper into the IFS Markets Forex broker's features to understand whether or not this company is a good choice for both beginners and experienced traders.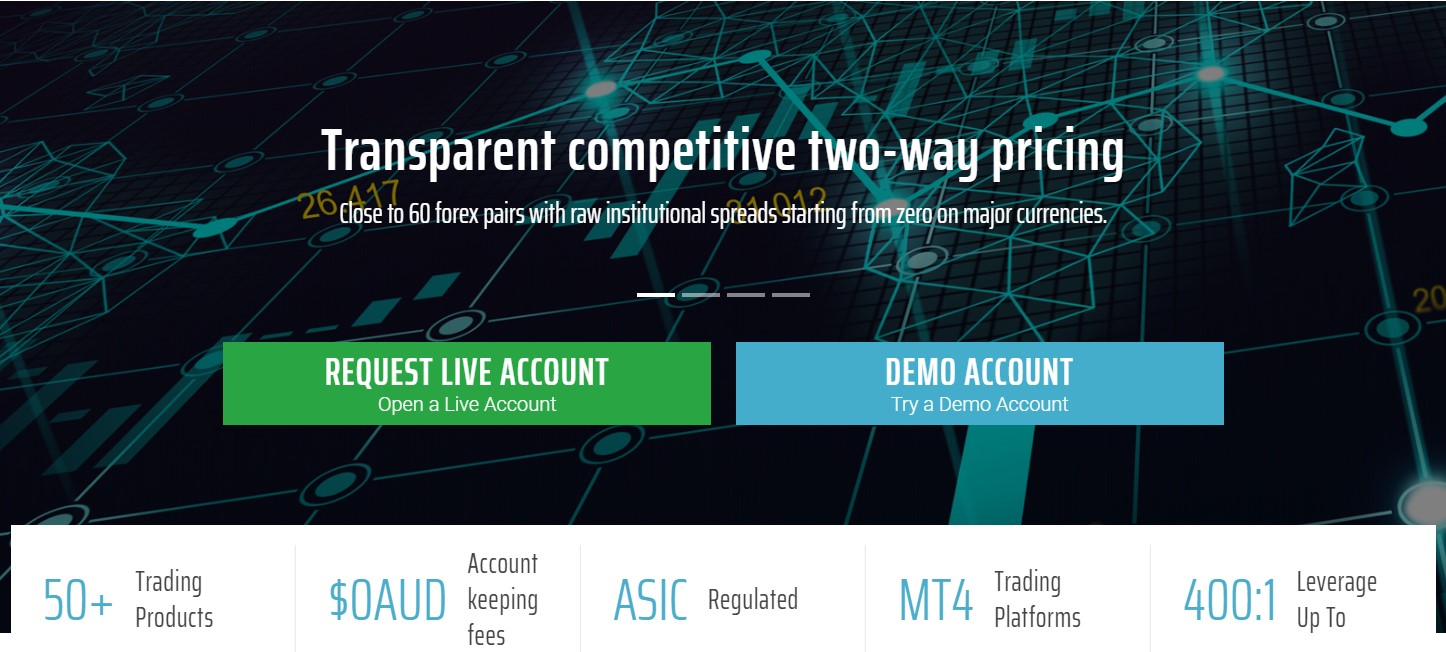 First Impressions
First impressions of the website were quite nice. It is obvious that the broker took its time to design and optimize it. The transfer between pages is quite fast and the layout of the information is commendable. The broker doesn't shy away from disclosing legal information, such as their regulation license number and various other features, such as their registration name and address. The registration number of IFS Markets FX brokerage is 323 193 and displays as PTY LTD. The first registration was made on June 7th, 2006 and will be reviewed on the same date this year. It is safe to say that the broker does indeed pack some experience over the course of 12 years of operation in Australia. However, there are some minor disadvantages, that rack up and turn the IFS Markets rating southwards. Let us discuss them.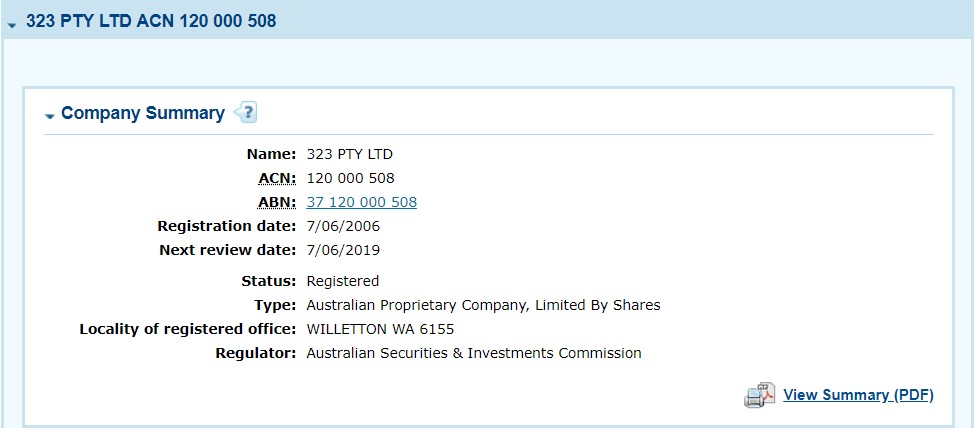 Account Types
The account types of brokerage seem quite redundant and contradictory. There are only 2 of them available, and they both come with exactly the same features, with only 1 minor difference. The Standard account is not subjected to commissions, while the Pro account is. This is an indication about spreads, which the broker does not have in clear view on its website. This is most likely a way to sweep high spreads under the rug. We've seen such strategies be implemented on other brokers' platforms, where the company offers large spreads on standard accounts without commission, forcing the users to switch to Pro accounts that do indeed have commissions. In the large scheme of things, commissions rack up more costs for the trader, rather than the broker. Therefore IFS Markets Account Types gets a "meh" from me, for the lack of diversity and transparency.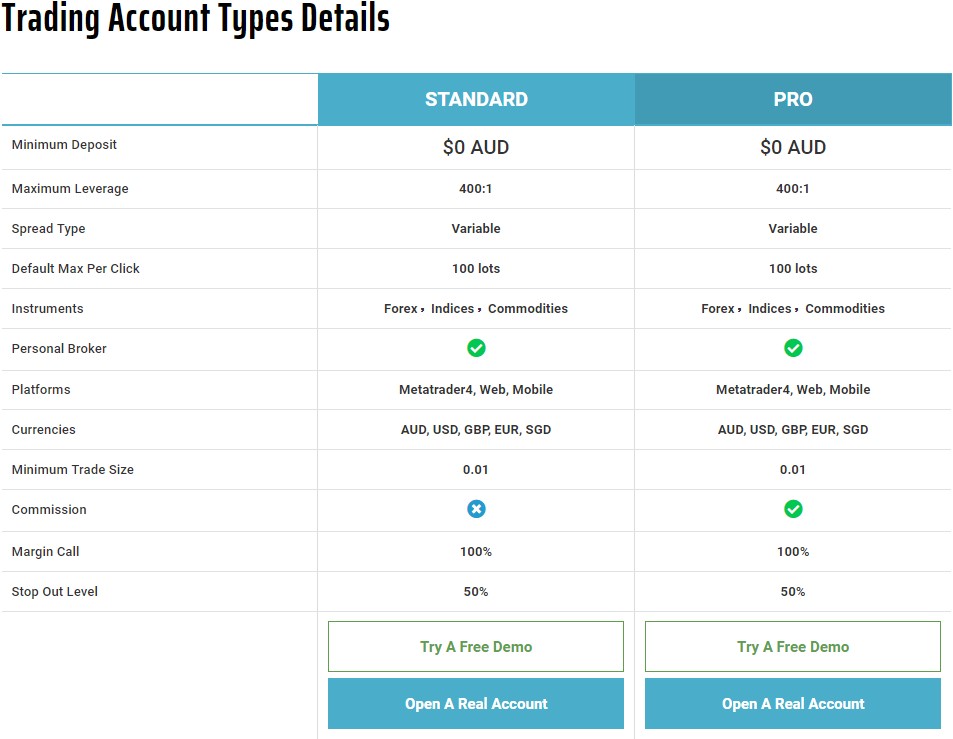 IFS Markets Review – Features
The features that need to be focused on are relatively good on IFS Markets, especially their leverage and minimum deposit. Let's get into more detail, shall we?
Leverage
The maximum leverage available with the brokerage is quite high, 1:400 to be exact. This is obviously for currency pairs as commodities and Indices are bound to have different amounts. Thankfully, the leverage can be adjusted, so the traders are not limited to only using this amount. Remember, leverage is both a blessing and a curse.
Spreads
The first sign of an IFS Markets scam comes from their lack of transparency about spreads in general. However, as I've already mentioned the company has been operating on the Australian market for 13 years now, so the possibility can be completely disregarded. There was no clear indication about the spreads, only a small mention that they are "competitive" which can mean a plethora of things. Our attention during the IFS Markets review was solely directed at the commission based Pro Account. Commissions are never a good alternative to spreads. Based on the lack of transparency, the broker may be pushing their traders more towards the Pro Account, by surprising them with huge spreads on the Standard one.
IFS Markets Withdrawal & Deposit
These two features are the bread and butter of pretty much every broker out there. They are the gateways of both inwards and outwards for the traders. If the brokerage does not have a sophisticated system for these features, they are to be avoided at all costs. Needless to say, IFS Markets Withdrawal & Deposit system is quite good. They offer a plethora of options, ranging from Credit/Debit Cards, WIRE transfer, Skrill and various other options.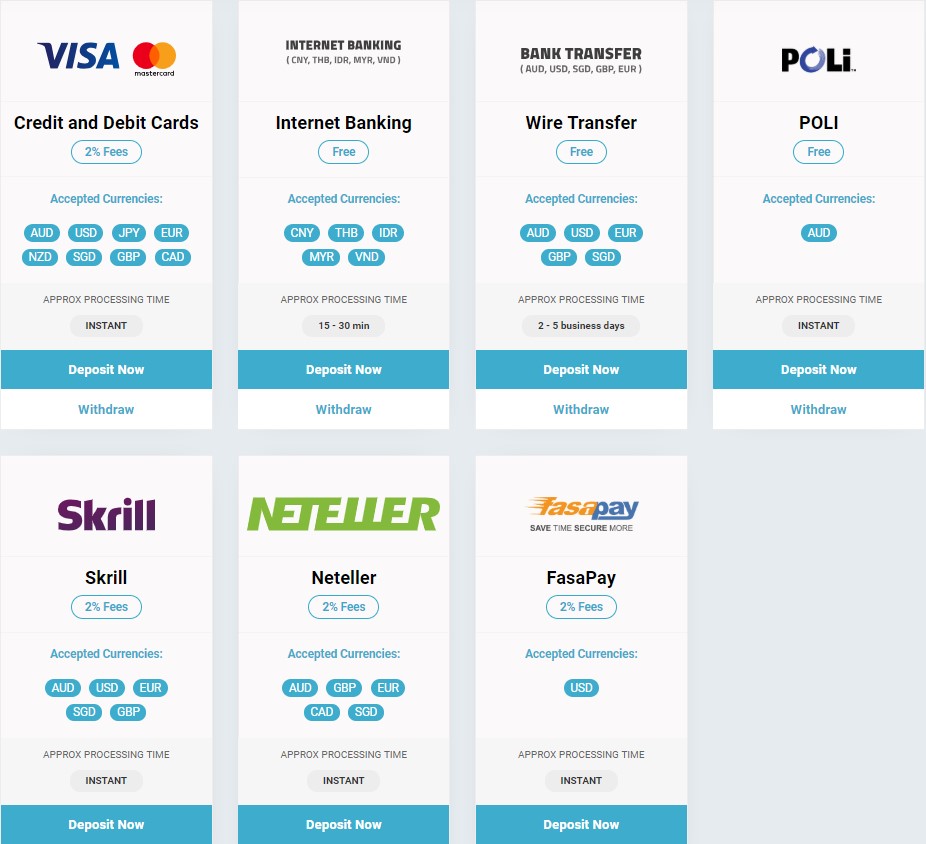 However, this richness in diversity comes with a price. The price is actually 2% of your withdrawal and deposit to be exact. Although, this doesn't apply to Bank transfers. But let's look at it this way. You are about to withdraw $1,000 form your account. Which one do you prefer? To withdraw it without the $20 fee and wait a whole week, or withdraw it right now for that same price? In most cases, the trader would choose the latter. This was actually quite disturbing during the review. If it weren't for the 13-years experience, I'd be screaming about IFS Markets scam right now. The variety does indeed come with a price.
The minimum deposit for the broker is exactly $0, which is a great way for beginner traders to access the market.
Trading Platforms
The broker offers a couple of different trading platforms for its users. Two of them are more popular with traders than any other. They are MetaTrader 4 and of course WebTrader. It is nice to see some variation in the trading platforms for the broker.
The IFS Markets MT4 platform is nothing special compared to others, in fact, it can't really be special now, can it? However, their offer on using ZuluTrade can be considered a unique feature for the broker.
Can IFS Markets be trusted?
In all honesty, I believe it is a redundant question. IFS Markets is definitely not a scam, their license number, alongside a 13-year log is a testimony to that. A more relevant question would be, "Should you trade with IFS Markets?" The answer to that is no, unfortunately. The fact that the broker does indeed hold a license is great, but the flaws I found in this IFS Markets review show that the features are lack-luster at best. Their best feature is probably the $0 minimum deposit. When it comes to leverage, withdrawal, trading instruments, and platforms, pretty much any other broker, licensed by ASIC outclasses them significantly. Should you trade with this broker? Well, it's up to you. Will you be scammed by IFS Markets? No, definitely not.