The cryptocurrency industry has borne many millionaires in the past few years. It is now commonplace to see the story of a person who made millions of dollars after investing just a few hundred a few months earlier. However, CryptoPoint will not help you to achieve this dream in case you had it in mind. Our CryptoPoint review points at a company that is only out to swindle money off its customers with disregard.
This is not a new company, judging by the number of complaints that can be found on various sites online. Therefore, you should avoid being part of those victims by learning how the CryptoPoint scam operates. If you know how these scams work, then you will be able to avoid any others you encounter in the future, and there are a lot of them.
What is CryptoPoint all about?
Before making any deposits into a company for the purpose of investments, you have to be a sceptic and let them prove their legitimacy. First ask yourself, is CryptoPoint legit? To answer this question, find out more about the company itself initially through their own website. The CryptoPoint website seems to have a lot to say, but none of it really describes any of their products or services. There is a lot of content that just seems out of place, as if it was just a collage of copy-pasted material from around the internet. This is a common strategy used by conmen, whereby they intentionally cloud the truth and make it difficult to decide whether the information is true or not.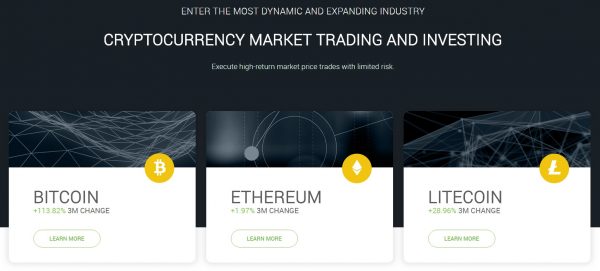 There is also a lot of talk about a revolutionary app that supposedly helps their clients generate massive profits. The problem is that there is no software to talk about. There is no software available for download, meaning that there is no way for their clients to actually initiate any trades and make those 'massive profits'. They also claim to have a team of professionals who are there to help their clients, but there is no mention  of any of them by name, essentially making them ghosts. So far, this company seems more and more sketchy, and that is a negative sign. Already, you should be wary of making that deposit and falling for the CryptoPoint scam.
Before you do, though, let's look at some other signs that show how CryptoPoint is structured. On their website, a company going by GPay Ltd. based in England runs the website. On the Companies House website, this company was registered on the 30th of August 2017, but their particular nature of business is unspecified. There is no further information about GPay Ltd. we could find anywhere, showing that this was most likely a shell company. They are not regulated by any financial regulator, which means that there is no protection offered to the clients once the deposit has been made.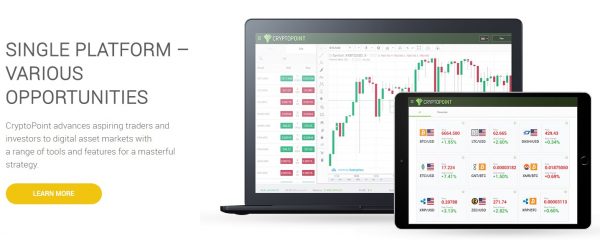 There are even some more sublte cues that should have answered the question, is CryptoPoint a scam? For example, the website itself has a lot of errors and inconsistencies that indicate a lack of commitment. Usually, a serious company will pour a lot of their resources into a professional website, but CryptoPoint simply didn't perhaps because they were not keen on staying around for long. That is why we believe CryptoPoint to be a scam. The CryptoPoint website review alone should have been enough to give you cause to avoid this particular company.
Furthermore, there have been nothing but negative CryptoPoint reviews on the internet. Not a single individual came out to defend the company, another sign that they were only interested in defrauding their clients. The most often cited complaint is that the company denies making any withdrawals, although they are ever happy to take deposits. Such is the case when working with a shell company without any known permanent address or financial regulation.

Throughout this CryptoPoint review, there has been nothing but reason to be afraid of them as they seem to be running a blatant scam. Many other companies do the same too, but knowing what you know now, you should be able to spot them from afar and stay away.