Finding a trustworthy, safe, and secure Forex broker is something that can help beginners safeguard their funds. But, this is not always easy. Over the past few years, numerous brokers were established in the market. While some of them are safe and secure, others – not so much.
The demand on Forex trading was used by some fraudulent companies to scam people and steal their funds. To avoid becoming part of one of those horror stories, it is very important for Forex traders to know how to differentiate legitimate brokers from scammers.
One of the brokers that have been recently established is Trade Horizon. At first, when you visit the website of the broker, things seem to be fine. But, once you go into the details, you can notice that there are several things wrong with this broker.
To find out more about it, we have decided to review Trade Horizon. So, follow our detailed review and see how Trade Horizon might be stealing funds from their clients.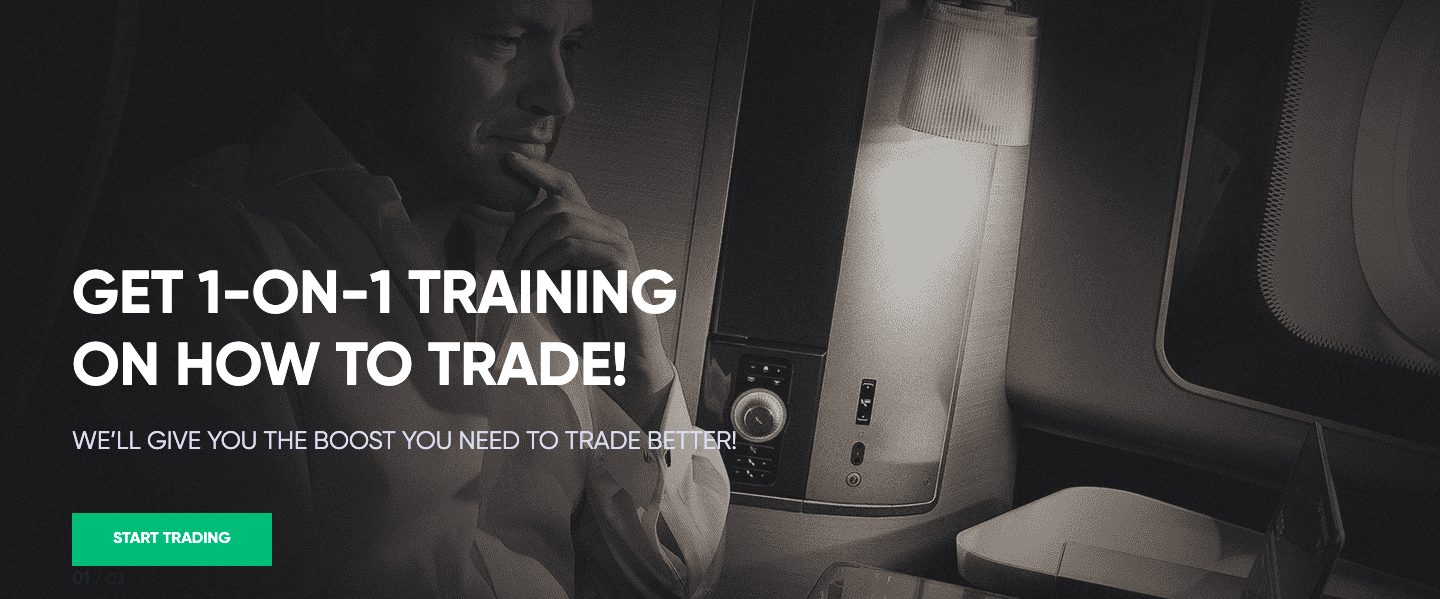 Trade Horizon review – Safety of funds
When talking about the safety of your funds, there are several things you should be looking for in a Forex broker. The first factor that can be a sign that you are dealing with a safe brokerage is for it to be regulated by a reputable agency.
The regulatory status of Trade Horizon is very unclear. The broker does not provide any type of information about the license it might own, which leads us to believe that it is not regulated at all. The website of the broker reads that it is authorized in various jurisdictions globally. However, the broker fails to provide any other details about the licenses it claims to be owning.
Things are getting very clear here. We believe that Trade Horizon is simply trying to lie to its customers by claiming that they are regulated. In reality, it does not own any licenses. The fact that Trade Horizon tries to hide its unregulated status is a huge sign that Trade Horizon is a scam.
The broker claims to have adopted different types of requirements that make it a safe brokerage, but the guidelines that it follows are simply not enough to offer traders high safety standards. Trade Horizon claims that it follows the KYC policy, but it has nothing to do with clients' fund safety.
No information about the registration
Not only is the broker not regulated or licensed, but there is also no information provided about where it is registered. This can be viewed as another sign of Trade Horizon being a scam. There is no information about the registration number, registration date, or anything else provided by the company. The only thing that it says is that it is based in London, UK, but the address can be made up as well.
As the broker claims to be based in the UK, we went on the website of the UK's regulatory agency, the FCA. The regulatory body has a special searching tool where you can look up companies licensed by FCA. We looked for Trade Horizon, but there was nothing like this mentioned in the list.
As the broker claims that its company name is Panelid Limited, we also looked for a license with this name. The results were the same.
After doing this research, it was very much clear that Trade Horizon is a scam broker that tries to lie to people about its services. Every single Forex broker that is based in the UK and offers traders from the country services is required to be regulated and licensed locally.
As the broker does not have a regulation in the UK, it means that it is functioning illegally. There is no safety standards adopted by the broker and we are certain that traders should not trust Trade Horizon.
The website of Trade Horizon reviewed
Once opening the website of the broker, one could think that they are dealing with just another regular Forex broker. But, after spending a few minutes on the website of the broker, we were able to spot a lot of issues.
First of all, the website is far from being finished and informative. The information provided by the broker is not enough for anyone to find out details about the broker.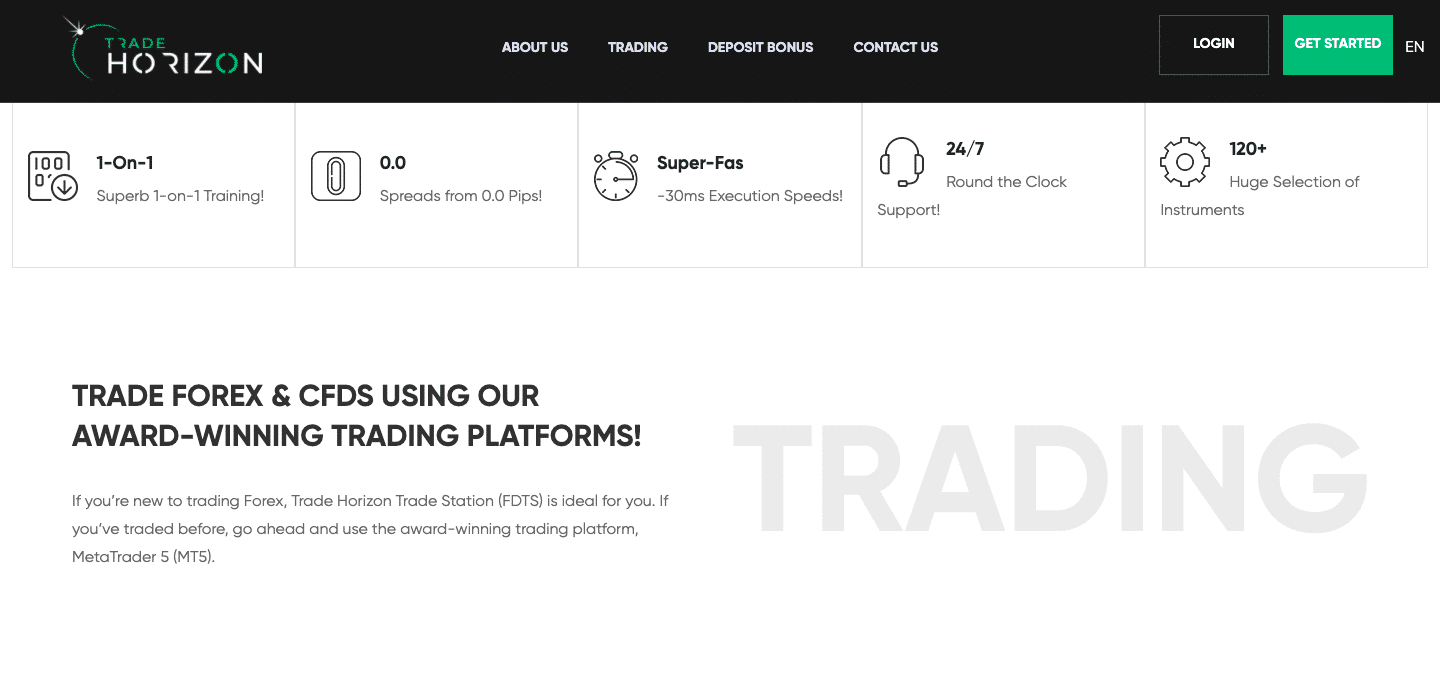 Confusing information
One of the biggest issues that we were able to identify when reviewing Trade Horizon is how confusing the information is that the broker provides. While there are several different pages dedicated for traders to allegedly learn about the broker, the information on these pages is useless.
On the About Us page, the broker does not even mention its name. This is just another sign that we are dealing with a fake and scam broker. When talking about the company, Trade Horizon refers to themselves as 'The Name', which is a very confusing part. We believe that this is simply copy-pasted information from other websites and the team behind the company did not even try to make it look legit.
This is a very common thing that scammers do in the Forex trading market. They are creating websites that look good but do not have any actual value for individuals.
Customer support team
When trading Forex, it is natural for individuals to want to have access to high-quality customer support services. We tried to look for the information about the customer support team of the broker and we were shocked to see that there is no information about it provided by the broker.
While it claims to be offering different types of channels for individuals to contact the customer support team, it does not provide any actual details, such as the email, for example. There is no live chat available on Trade Horizon either, which leads us to believe that Trade Horizon is scamming people.
There is an online form that one can fill out, though. However, after doing so, we waited for hours and hours and did not receive any type of response from Trade Horizon. The broker does provide a phone number, which one could call to receive some help. We tried this option, but with no luck. No one was answering our calls.
Another huge advantage of this Forex broker is that it does not offer traders educational material. This is a huge issue, especially as the broker claims to be regulated. The majority of the regulatory agencies around the world require Forex brokers to offer traders educational material.
Trading platforms of Trade Horizon reviewed
Trade Horizon claims to be offering two different types of trading platforms, one their own, and another – MetaTrader 5. MT5 is a well-known trading platform, which is offered by numerous brokers around the world. However, the way Trade Horizon formulates the information about MT5, one could think that it was. the trading platform created by the broker.
By not providing traders with accurate and straightforward information, we believe that Trade Horizon tries to get the attention of beginner traders, who might not have enough information about the Forex trading market and fall for the fancy statements made by the broker.
The custom trading platform that the broker claims to be offering is called Trade Horizon Trade Station. However, there is no information about the trading platform provided by the broker on its official website. We were not able to find out what this trading platform offers to traders and how different it is from others.
Review of Trade Horizon Account Types
While reviewing a Forex broker, it is very important to focus on individual offerings that the broker has. Although we already made up our minds about the trustworthiness and safety of Trade Horizon, we still want to continue reviewing different types of offerings that this broker has to ensure that we give our readers information about every little detail about the broker.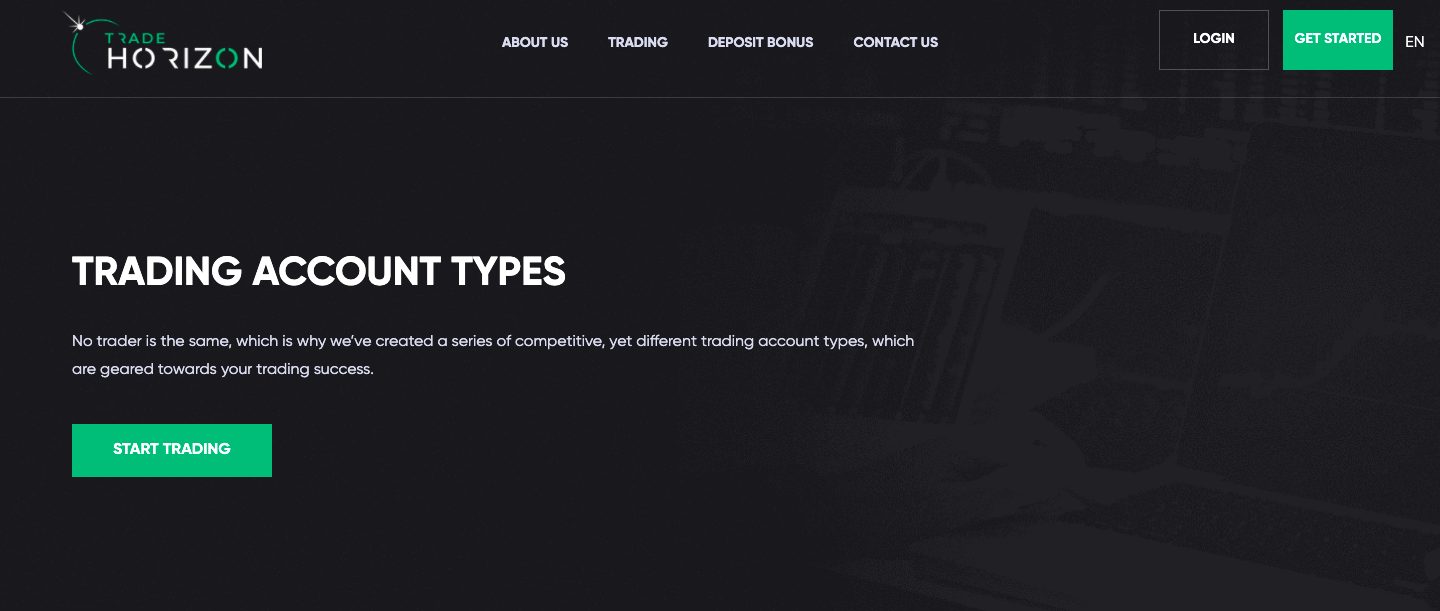 One of the factors that we have decided to focus on is the account types that Trade Horizon has to offer to its clients. While there are several different types of accounts available for Forex traders at Trade Horizon, there are not so different from one another. In fact, we had a very hard time identifying actual differences between the account types of Trade Horizon.
Here are the account types available at Trade Horizon:
Bronze Account
Silver Account
Gold Account
Premium Account
Platinum Account
While one would think that these account types are created to offer traders of different interests the opportunity to create an account that fits their needs the best, it is not true at all. While at first, they might seem different, there are no actual differences between these accounts.
There simply is no need to offer so many different account types if there are not going to be actual differences between them. The only major difference between these account types is the minimum deposit requirement.
Minimum deposit on Trade Horizon
The minimum deposit requirement on this Forex broker is simply too much. The minimum deposit for a Bronze account is $10,000, and it is even more for other account types. Even if the broker did not have any other issues, this alone should be enough of a reason for retail traders to avoid using this Forex broker.
We believe that Trade Horizon requires its clients to make such a huge initial deposit to steal as much money from them as possible.
As for other trading conditions, the broker does not provide its clients with detailed information about them, which is a huge disadvantage. For example, the broker does not provide information about the spreads that it charges for trading currency pairs. This is another sign that the team behind Trade Horizon simply does not care about its clients.
As for the leverage, the broker claims that the maximum leverage offered to traders is 1:500. This type of leverage is too high and is not in line with industry standards. As the broker claims to be regulated – which we have already debunked as a lie – it would not be able to offer traders such high leverage if it was really regulated in the UK.
Trading assets of Trade Horizon review
When deciding which Forex broker to use for trading, it is very important for individuals to focus on available trading assets on the broker. When reviewing Trade Horizon, we ensured to focus on this aspect of the broker as well. According to the website of Trade Horizon, it offers individuals assets such as Forex currency pairs, cryptocurrencies, indices, commodities, energies, metals, and others.
While such a diverse offering might sound really good for Forex traders, it seems to be very far from the truth. We believe that the broker claims to be offering individuals so many different types of trading assets simply because Trade Horizon wants to attract as many traders to its platform as possible.
We think that traders should not be blinded by the offerings that sound good, as other services of the broker are simply not good enough to provide individuals safety and security which is very important in the FX trading market.
Should you trust Trade Horizon?
After reviewing every little detail about Trade Horizon, we were able to find out that this Forex broker should not be trusted by individuals. The services of the broker simply are not good enough for individuals to use. The broker has numerous problems, including a lack of regulations.
Trading with unregulated Forex brokers is very dangerous and it opens up traders to a lot of risks that can have a horrible impact on your trading activities. Thus, we do not recommend this broker to our readers. We believe that Trade Horizon is a scam brokerage and should be avoided at all costs.