Are you looking for Forex trading with brokers that have a long and positive history? Then don't miss the chance to open an account with one of the best brokers out there! We present you with easyMarkets Review, a description of the broker that has a long history and provides you only with top-notch quality trading! Read the full review and find out all the information about this broker!
easyMarkets Broker at a Glance
easyMarkets Review highlights that this broker has been in the market for already 20 years and has a lot of history. This tells us that the safety of your funds should not be an issue, otherwise, the broker would not be operational. Also, it has regulations from Cyprus and Australia, so you will be opening an account with a licensed company. However, easyMarkets broker does not offer its services to US clients which is common for Forex brokers as it is prohibited in the United States.
easyMarkets Trading Ltd is the company that holds the easyMarkets brand name, it was established in 2001 and now has offices in four big cities, including Sydney, Shanghai, and Warsaw. This FX Broker has been offering its services to US clients before, but due to recent regulatory changes it stopped and now Americans are unable to trade with easyMarkets.
More to that, the main auditor of easyMarkets is a well-known company – Price Waterhouse Coopers (PWC), which is one of the major industry leaders together with such companies as Ernst & Young (EY), Deloitte, and so on. As for the markets, you will be able to find the one that is mostly suitable for you since this broker offers you access to more than 300 instruments. So, if you are unsatisfied with the assets offered by your current broker.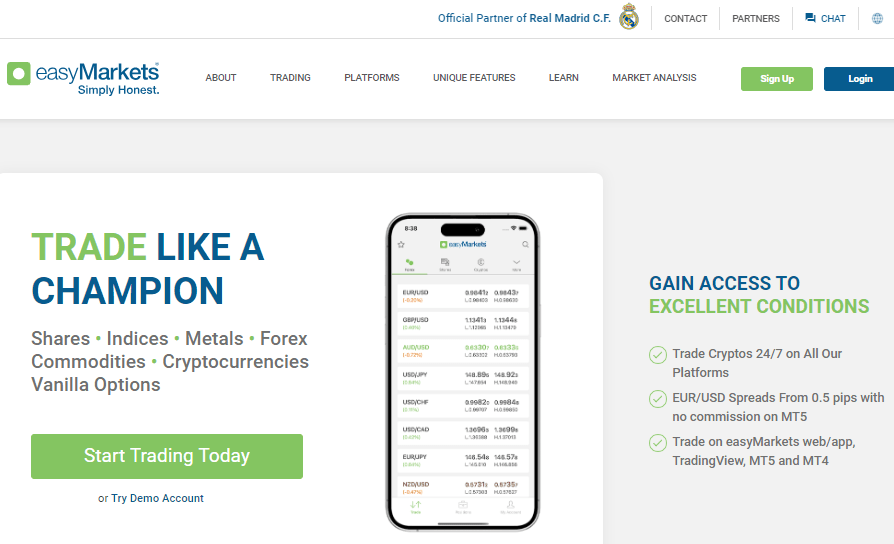 The Safety and Security of easyMarkets
The broker holds several licenses from reputable Forex broker regulators including the Cyprus Securities & Exchange Commission (CySEC), the Australia Securities and Investments Commission (ASIC), the Financial Services Authority of Seychelles (FSA), and the Financial Services Commission (FSC) of the British Virgin Islands.

ASIC is one of the most reputable Forex regulators and CySEC is compliant with European Union through the MiFID Directive making easyMarkets one of the most reliable and trustworthy brokers. The only thing remaining to explore is if their trading conditions of spreads, fees, and trading accounts are worthy of consideration.
In addition to regulations, easyMarkets follows strict safety policies including a negative balance protection preventing traders from losing more than their trading account balance. This feature is especially useful for beginners who trade with high leverage.
easyMarkets Fees and Spreads
easyMarkets offers both variable and fixed spreads through various account types. Fixed spreads are especially intriguing as they are lower than the industry average of variable spreads. The lowest fixed spread for EURUSD major pair starts from 0.7 pips while the lowest variable spread is from 0.5 pips. being able to trade with a fixed spread of 0.7 pips during major fundamental news and events gives traders a superior advantage to make a profit without large spreads.
All trading accounts are commission-free and there are account operating costs charged.
There is a dormancy fee of 25 USD per month, after 12 months of inactivity on the trading account.
easyMarkets Accounts, Deposits, and Withdrawals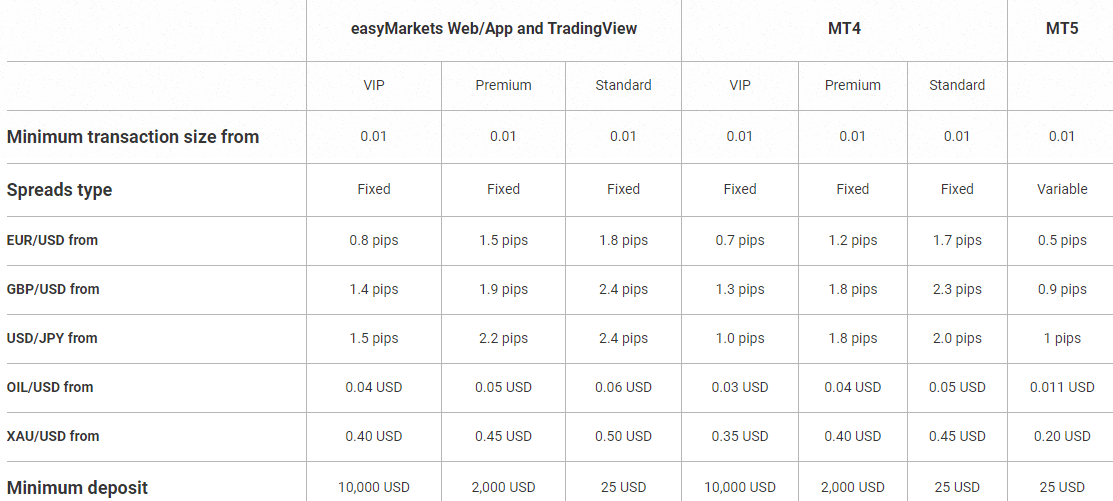 As was said in the previous part of the easyMarkets broker review, the minimum deposit starts from 25 USD. You should consider investing more, but even 25 USD could be a good test drive.
Getting a higher initial deposit will certainly grant you more privileges since this broker offers you three different account types. It has to be highlighted that all accounts have guaranteed stops and access to educational tools. It is awesome since you will be able to learn Forex trading starting from as low as a 25 USD deposit without any restrictions. Then, once you feel confident, you will have a chance to top up your balance and start trading seriously.
Trading accounts are in three groups based on the trading platform used. Web trader / TradingView platforms offer VIP, standard, and Premium accounts. All spreads are fixed at 0.8 pips for the VIP account, 1.5 pips for the PRemium, and 1.8 pips for the standard account. The minimum deposit starts from 25 USD for the standards account, 2 000 USD for the Premium, and 10 000 USD for the VIP accounts. Max leverage is set to 1:200 for all three accounts.
For the MT4 trading platform, the three accounts offer slightly different trading conditions. Initial deposit starts from 25 USD for the standard accounts, 2 000 USD for the Premium accounts, and 2000 for the VIP accounts. The fixed spreads are set at 0.7 pips for the VIP, 1.2 pips for Premium, and 1.7 pips for the standard accounts. The maximum allowed leverage is higher at 1:400.
The last trading platform is MT5 and it only offers one trading account with variable spreads from 0.5 pips, minimum deposit from 25 USD, and maximum leverage of up to 1:2000 the highest from all accounts.
easyMarkets Review of Deposits and Withdrawals
Being in the Forex market for so long, easyMarkets has developed quite a few reliable ways of depositing and withdrawing. You can get your money to and from easyMarkets Broker using your credit card or a bank transfer. As one of the strong points of this broker, the possibility of deposits in 12 different currencies has to be mentioned. There are plenty of options for online payments and cryptocurrencies with instant deposit processing and commission-free. For finding out the details about withdrawals it is a must to open a trading account, a slight inconvenience.
easyMarkets Trading Assets and Features
easyMarkets offers a diverse range of trading assets including Forex pairs, shares, cryptos, indices, and commodities. The broker offers both shares and CFDs for shares enabling traders to choose their instruments flexibly. In the list of shares, there are many popular stocks from major exchanges including EU, US, AU, JA, and HK shares. As for cryptos, the broker provides access to all popular cryptos including Bitcoin, Ethereum, Litecoin, Ripple, Stellar, and Bitcoin Cash.
easyMarkets Reviews of Trading Platforms
Forex Trading Platform is one of the most important factors that show how good a Forex broker is. This is why we enjoy the choices offered by the easyMarkets broker. Almost every broker offers good old Meta Trader 4 and easyMarkets is not an exception. Another super popular trading platform called TradingView is also offered by the broker which is super advantageous for traders as they can employ the superior tools and community features of this innovative platform. MT5 the successor of MT4 is also offered with unique trading features and conditions.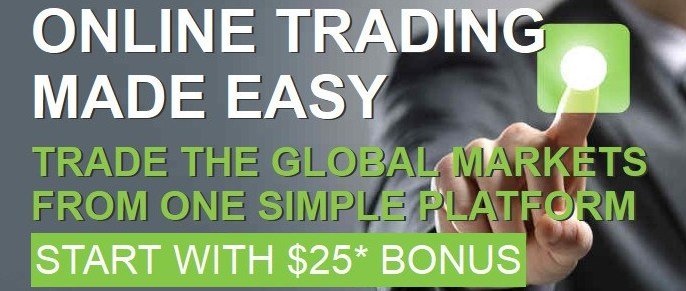 But, it does not stop there, your mobile trading is covered as well. There are iOS, Android, and Windows mobile solutions available. So if you want to trade from your cellphone or tablet – nothing can stop you. It has to be told in our easyMarkets review that the mobile trading solutions that we tested are quite comfortable and no lags or drawbacks have been found.
In addition to all these solutions, there is also the easyMarkets Web Trading platform that allows you to trade without any downloads – directly in your browser. Furthermore, it has tons of additional features that include a live news feed, insights from easyMarkets traders, and a built-in sms notification service.
Also, the web platform allows you to make one-click trades, which is cool if you like to do it fast.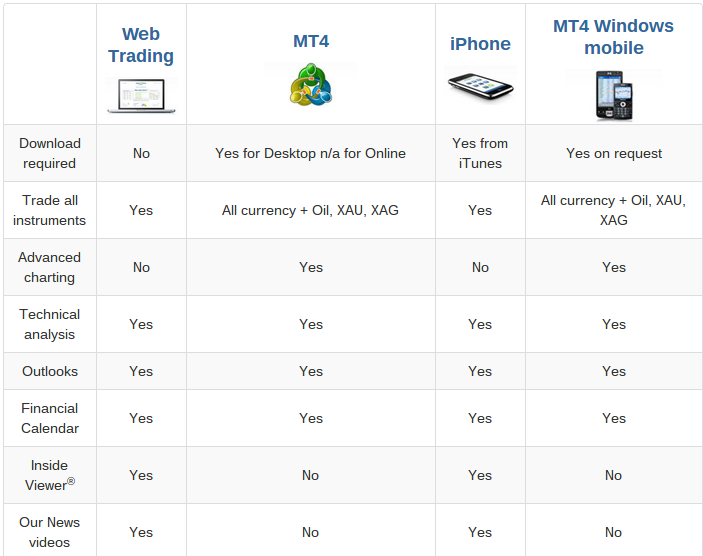 easyMarkets Client Support
As you would expect from a reliable Forex broker, all main contact methods are here. If you have an emergency or just want to clarify something, you can easily call the easyMarkets office in Warsaw, Limassol, or other locations. They are friendly and ready to help you, so do not hesitate to ring.
More to that, you can use live chat or support email in case you need something. They speak English, German, Polish, Greek, Russian and 7 more languages, so you will surely get an answer to your questions as soon as possible.

easyMarkets Education
The broker offers one of the most complete array of educational resources to help newbies start practicing with diverse resources at their disposal. Trading courses, eBooks, extensive Forex knowledge base, trading glossary, and FAQs sections are all provided to traders of easyMarkets.

The broker also has an academy with plenty of resources to study the markets and their concepts. Beginners can delve into the Forex trading world by learning about financial trading, technical analysis, fundamental analysis, risk management, trading psychology, enter & exit strategies, margin, leverage, swap, trading concepts of metals, forex, indices, commodities, and shares. With these resources, the only thing remaining is to start studying trading concepts and apply them on the demo account which easyMarkets also offers for free.
Should you consider easyMarkets? The Review Conclusion
Summarizing everything written above, easyMarkets broker is a good choice for beginners and experienced traders alike. It is especially handy for traders that are looking for a broker with a solid and long history. Furthermore, the fact that this broker offers fixed spreads makes it stand out from the crowd of brokers that earn money on spread changes. or simply try to lure you with such offers as spreads from 0 pips. Of course, some can claim that spreads are too high, but if you get a VIP account or talk to your account manager, maybe they will agree to drop your spread. Also, take note that no commission is charged, which is often the case with other brokers. The broker seems a solid choice as a primary broker with its history, strong regulations, and diverse markets for low spreads and fees.
Is easyMarkets a regulated broker?
What trading platforms does easyMarkets offer?
What are the account types and minimum deposit requirements with easyMarkets?