X90 Broker Review

Many financial regulators have been up in arms over the past few months citing increased complaints from their residents. They now realize that there has been an increasing number of brokers in the retail Forex industry. So far, there are probably hundreds of brokers who can all be located on the internet and signed up with. The problem is that most of them are fraudsters who would not hesitate to take your money and running with it. One such case is the X90 scam that has been active for years without being shut down. In that time, many traders have fallen victim to their scheme and lost a lot of money. It was not out of stupidity but rather ignorance that these people fell for the scam, which is why you should read this review before you even consider becoming a client.
Is X90 legit? Or should you stay away?

Before you sign up with a broker and give them your money, it is essential that you first find out if they are a legitimate outfit. After all, you would not buy food from a stranger on the streets, would you? The story of the X90 scam is an interesting one because once you see how the company operates, you should be able to spot the other similar ones a mile away. The first problem with the company is their lack of a trading license. Across their website, there isn't a single mention of financial regulation by any financial regulator whatsoever. Many regulators now warn their residents against trading with such brokers because even they know they would not be able to help you if you lost your money.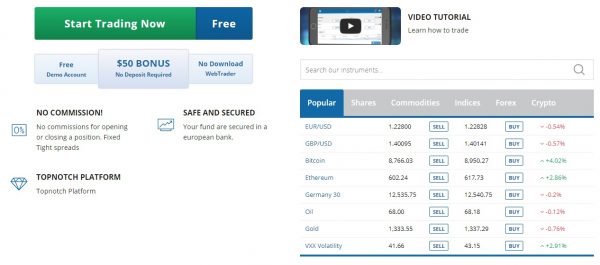 You see, a financial regulator only has jurisdiction within the country's borders. Therefore, if a crime is committed by a broker in another country, your local regulator would not have any authority to help. X90 is the trading name for the company Indy Group Limited that is officially based in Bulgaria. That gets even worse because Indy is owned by CFD Group Ltd, which is located in the Marshall Islands. Already, the company structure is such that it is difficult to nail down who exactly you're dealing with, just like a shell company. This should begin to answer the question, is X90 a scam?

Now you may begin to ask yourself how people fell into this scam before reading this X90 review. The answer is by appealing to people's greed. X90 prominently advertise their welcome and deposit bonuses. These are the monies new traders receive as a bonus for signing up with the broker and making deposits. They are supposed to be withdrawable, but traders quickly realize attempting to do so is futile. Moreover, the company even declines to give back your actual deposits on top of the bonuses. Such experiences can be glimpsed from X90 reviews on broker review websites. Keep in mind that these are actual experiences where the traders provide account information and contacts.
Further X90 website review continues to indicate that this broker is definitely one to avoid. For one, they are market makers, meaning that they create the markets and can manipulate the market quotes to suit themselves. Second, they don't even have MetaTrader trading platforms, instead confining traders to use of their own WebTrader and a mobile trading app. These two factors compound the danger of dealing with an unregulated broker by adding more difficulty in the trading process itself.
Therefore, this X90 review concluded that it is very difficult to make money with this broker no matter how good you are. The company is very well-positioned to steal people's money without suffering any repercussions, which is what makes them even more dangerous. For traders, X90 represents the worst of scam brokers that everyone should totally avoid.