Trading with unreliable brokers can be a very costly endeavor, and that is why we do our best to perform an in-depth investigation when we are preparing our reviews. The same principle applies to our ZX Markets review, and you can learn all about the features and characteristics of this organization if you continue reading this article. However, you may also learn a thing or two that could deter you from investing your hard-earned funds with this enterprise, and this may save you from a lot of headaches and frustrations in the future.

What to know about ZX Markets broker
Claiming that ZX Markets scam is present and not providing any evidence to support such a claim would be very unprofessional on our behalf, and that is why our review is full of facts to substantiate such a statement. For instance, we discovered that ZX Markets offers its services since 2009, and after all these years, they still haven't acquired a "proper" license for trading?! Investing your money in a company that does not have a seal of approval from a reputable regulatory body is something we not encourage, and this is a clear sign of suspicious activities.
However, ZX Markets does have a license from a regulatory body in Seychelles, but their local FSA can be hardly considered a company with integrity when it comes to the global trading scene. That is why most ZX Markets reviews will tell you that this off-shore enterprise is not a reliable trading option, even though the parent company of ZX Markets, which is called Global Investment Home Ltd, has relatively stronger credentials in the financial scene.
[broker-overview]
Trading with ZX Markets FX broker
Just like the majority of other scam brokers in this sector, ZX Markets promises a lot of things, but prospective traders should be cautious when depositing their funds with this company. Even though ZX Markets broker provides you with a broad range of trading assets, which includes currency pairs, commodities, and other CFDs, you should always perform extensive research before signing up and accepting their incentives. In most cases, bonuses and other "generous gifts" are nothing more than a way to lure you in and extract as much of your money as possible.

ZX Markets types of accounts review
Even though our ZX Markets opinion is a negative one, we will present you the kinds of accounts that this broker house provides to their clients. The names of these accounts are X-Standard, X-Premium, and X-Pro, and they start off from a minimum deposit of $200. The highest amount you will be required to deposit is $5000, which will grant you with the X-Pro version. Also, ZX Markets offers a demo account, and this feature can be of use to inexperienced traders and those who are just entering the world of forex trading and binary options.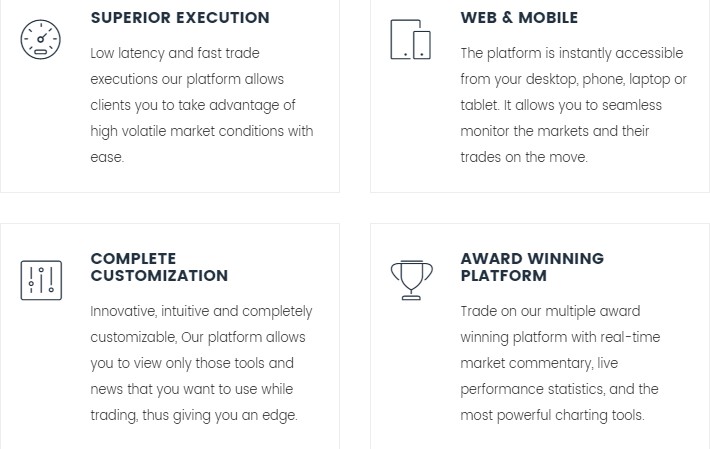 Software solutions with ZX Markets broker
One of the rare positive things that you will stumble upon when reading ZX Markets opinions will be related to the quality of their trading platform. Their proprietary software is called X-station, and they provide different versions of the trading terminal, depending on your preferences. In other words, you can choose between the X-web or X-mobile platform, and ZX Markets are also planning to add an option of using their services on smartwatches. All in all, their platform comes equipped with a lot of features, including possible customization, chart analysis, news, and economic calendar.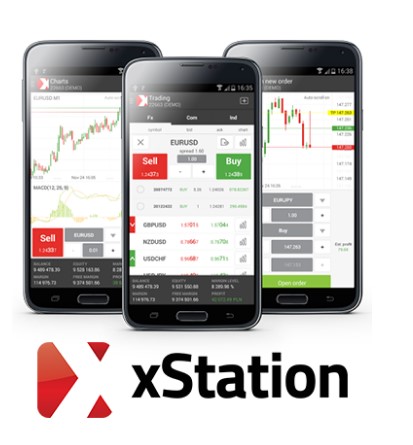 Bonuses and trading benefits
It is no secret that we all love "free stuff," but promotions and gifts in the business world are rarely coming free of charge. On the contrary, they usually come with a range of demanding terms and conditions, such as a high trading volume that you need to fulfill to withdraw the bonus, and so on. ZX Markets Forex broker offers a Refer-A-Friend bonus of 100%, and this lucrative trading benefit can attract a lot of prospective investors. Also, this company is offering an "exclusive bonus" of 25% on the first deposit of more than $500, and there is an additional bonus of 50% on re-deposits or account upgrades.
ZX Markets review conclusion
Trading with brokers that are not licensed within a proper trading jurisdiction is not something that we would recommend to our readers, and that is why our ZX Markets Forex broker review is not in favor of investing in this enterprise.

Due to their highly suspicious behavior and activities, we feel that this company does not offer high-quality service, but there are a lot of broker houses out there which can provide you with professional trading experience.