Making sure that you're trading with a reliable Forex broker is one of the greatest favors you can do for your trading career. The online trading community is full of cases whereby a broker has scammed its client and stolen their money.
Our team at Top Forex Brokers is dedicated to helping you make the right choice. We regularly review Forex brokers, both big and small, and give you our honest take on their regulations, software, and trading features.
In today's 70Trades review, we'll do exactly that. Make sure to fully read this piece to find out if this broker is trustworthy.
Is the 70Trades license legit?
The very first thing we need to talk about is broker licensing. You may already know that a government license can be a deciding factor in whether a broker is reliable or complete trash, with some exceptions, of course.
In terms of 70Trades, licensing is as straightforward as it gets. At the very bottom of the website, it says that the broker is established in Seychelles and holds a license from the Seychelles Financial Services Authority (FSA) with license number No. SD012.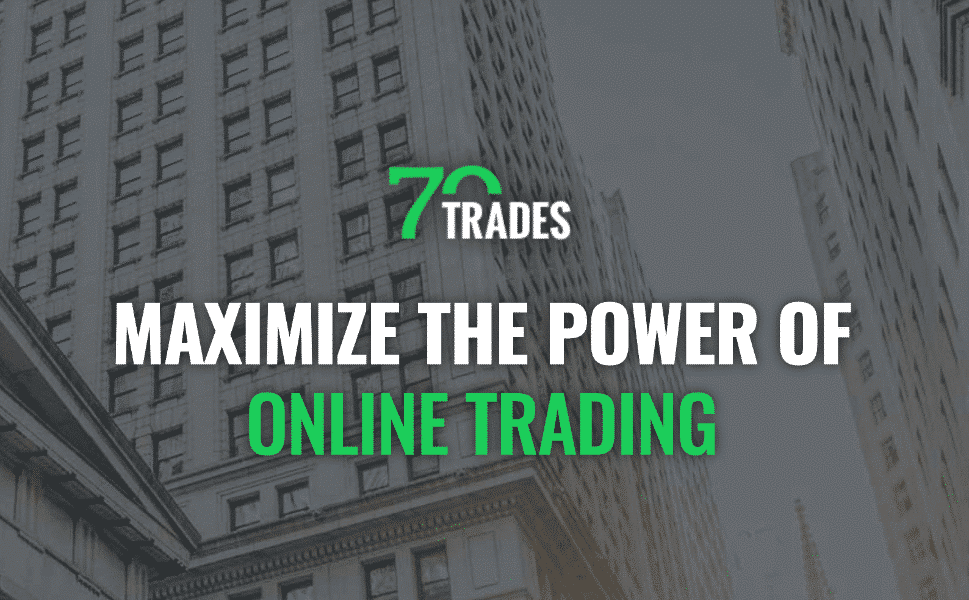 Now, Seychelles is a third-world country with little to no financial or political prowess up its sleeve. What this means is that even if the FSA subjects are acting suspiciously, there's no way the institution can effectively monitor them and suppress their fraudulent activities; there's virtually not enough resources for that.
Besides, we've seen all too many Forex brokers with the same FSA license from Seychelles that turned out to be nothing more than scammers. Therefore, our 70Trades scam suspicions are pretty well-supported by this evidence.
Are 70Trades promotions legit?
Moving on, let's talk about how the trading terms and conditions stack up against the competition in the market.
As the broker's website points out, you can trade lots of different financial assets on the 70Trades platform. These assets are divided into the following categories:
Currencies
Commodities
Stocks
Indices
Of course, having this level of diversity in your choice of assets is an advantage; you can diversify your portfolio by trading all sorts of different products and have it secured from drastic and unexpected market developments.
However, as our 70Trades review shows, there are a couple of pretty alarming details that come along with these instruments. For example, leverage is what makes us doubt the legitimacy of 70Trades.
One of the biggest safety implications of high leverage is rapid market movements against your position. If you use high leverage and you lose, the financial loss will be huge for you. That's why the EU and US regulators cap this feature at 1:30.

However, 70Trades completely neglects that by going for a much larger, 1:200 leverage rate. This further undermines the notion that this is, in fact, a reliable Forex brokerage.
As for commissions, 70Trades fails to deliver an impressive commission package. While we weren't able to find any specific information about the spreads, we found something pretty alarming: apparently, if you leave your account inactive for 3 months (90 days), the broker will charge you 500 USD every quarter. This is just unbelievable and completely alleviates any kind of prestige 70Trades previously had.
When it comes to making payments on the platform, though, 70Trades features a decent amount of diversity. 70Trades withdrawals and deposits are powered by traditional methods like bank wire and credit cards, as well as more alternative platforms like Skrill and Neteller.
How's the website looking?
Finally, let's focus on the website and the overall software experience to finish off our review.
When it comes to the website design, we're not really impressed with what 70Trades has done. The interface is stuffed with pretty old visual decorations; besides, it's pretty clear that the server that this website runs on is cluttered with huge chunks of data and is struggling to keep up with it, hence the laggy page loads.
As for the informative aspect of the website, we had a hard time finding some specific details about commissions and whatnot. Besides, even the details that were available turned out to be pretty suspicious.
On 70Trades' website, we were able to find 3 different account packages, which are weirdly named 'trading plans'. These are Entry Level, Advanced, and Pro plans, and they're somewhat different from each other in minor details. Yet, the overall trading conditions are all the same for them.
When it comes to the trading platform, we were still unable to find any tangible information about which specific platform 70Trades offers. However, if we're to guess, it probably uses its own proprietary software, which it can use in any form or fashion it so desires.
Should you trust 70Trades?
So, is it worth your time and money to trade with 70Trades?
Well, as our 70Trades broker review shows, the firm has many issues with its FSA licensing. It doesn't even abide by the guidelines put in by this regulator, therefore, we believe it to be some kind of a cover.
As for trading terms and conditions, we found leverage to be dangerously high, whereas the commission charges are egregiously high. Finally, we checked out the broker's software and determined that it's no less mediocre than other aspects of 70Trades.
All in all, we cannot recommend trading with 70Trades to any of our readers.