Forex trading is one of the most popular investment options around the world. It has not been like this always, there was a time when this market was only accessible for the biggest financial companies around the world, like, for example, banks. But it has changed a lot in recent years, with the help of the development of the internet and modern technology.
Modern technology helped Forex trading to become accessible for everyone around the world, and now, more than ever before, people of all backgrounds are able to invest in the Forex market. However, with such a fast and huge development in such a short time, a lot of challenges came as well. One thing that is very hard for investors is to find a trustworthy Forex broker. The thing is, today's market is full of scam companies that are very hard to be differentiated from the regular Forex brokers.
Today, we are going to review TigerWit, which turned out to be one of the most dangerous Forex brokers on the market. With eye-catching offerings and services that can make any investor want to start trading, this company has so many challenges that it can not be considered to be a safe place for investors.
If you wish to learn more about TigerWit FX broker and if you are looking for ways to stay safe, follow our review and learn as much information about this broker as you can.

TigerWit – Background, regulations, etc
TigerWit is a Forex broker that offers many trading services to investors around the world. When you first visit the website of the broker, it looks like a regular company, with a reputable license, and general services that look very good. However, the more information you learn about this company, the easier it gets to see the real face of it.
Our review of TigerWit FX broker shows that this company is one of the most dangerous brokers on the market and it should be avoided at all costs. For over several months now, and maybe even more than that, this company has been very actively stealing the money of the customers. They use many different tactics to make sure that their investors are hooked. They have created a good-looking website, services that are very hard to deny, and many other things.
This company is authorized by one of the most trustworthy regulatory bodies around the world, called the Financial Conduct Authority. The regulatory body is based in the UK and is known to be one of the top-tier regulatory bodies. This is something that TigerWit is using very actively to lie to people. They are using this regulatory framework to make people think that this broker can be trusted. But, TigerWit is a great example of the fact that a broker can be regulated, but it does not necessarily mean that it is a safe company. TigerWit review showed that this company is based in China, and owns licenses from offshore companies.
The importance of regulations in Forex trading
In general, Forex trading is one of those markets were regulations are important. But Forex brokers like this one prove that regulations are not everything, and sometimes, investors have to focus a lot more than the regulations go.
In the case of TigerWit, we believe that this broker does not follow every single guideline of the regulatory bodies. There are many things that are very risky about this Forex broker, but something that every investor should keep in min dis the high leverage that it offers.
As of today, TigerWit claims to be offering as high leverage as 1:200. Although it is not super high, this still is very risky. The risks become even higher if the broker does not offer negative balance protection. As this review of TigerWit FX broker shows, without this protection, you are not able to keep your funds safe. Imagine a situation where you are trading with high leverage, if you do not have negative balance protection, you have a huge potential of losing more money than you have deposited on your trading account in the first place.
This happens to newcomers a lot, who do not know enough about Forex trading. Keep in mind that even if you are trading with the safest Forex broker around the world, you should avoid high leverage if you are not 100 percent sure about what you are doing.
To start trading at this Forex broker, you should deposit at least $200. This number his very huge, especially if we look at the other Forex brokers on the market. As of now, some of the top companies on the market offer a minimum deposit of somewhere around $50, sometimes even more than that. Because this Forex broker offers such a huge minimum deposit, our review of the TigerWit broker makes us think that it is a scam company, only trying to get as much money from investors as they can.
TigerWit scamming tactics – how does it happen?
We worked very hard to find out what exactly is this broker doing to scam its investors. We were shocked to see that this company is being very smart about it, investors can get scammed without them even knowing about it, because the money does not disappear altogether, rather, it is done over time.
There are several steps that this company is using when it comes to scamming people, for example, our review of TigerWit showed that this company is using simulated results, and very frequently, it does not follow the orders of the investor. It mostly happens when investors are trying to stop orders because the investors are not able to stop their orders, they end up losing a huge amount of money. The broker is profiting from huge spreads, and as investors are losing more money, the broker is profiting even more.
Forex traders around the world are using stop orders very actively, this is done to make sure that they do not lose more money than they can afford in the first place. Since this company is not following the orders that the traders are making, clients of TigerWit end up losing huge amounts of money, and they do not even understand how it happened. In addition, we found that this company shows simulated trades to investors, it is illegal and goes against regulations around the world. Because of it and many other reasons, we believe TigerWit is a scam broker.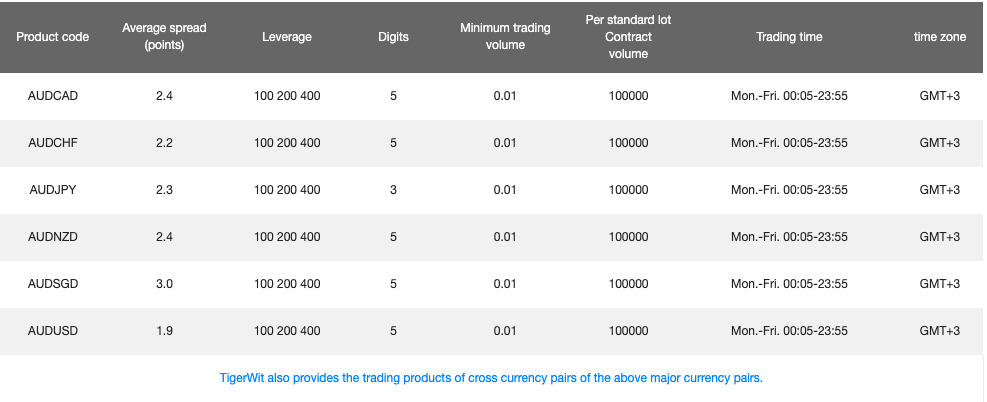 Complaints about TigerWit
To make sure that it was not only us who had problems with this broker, but we also went online to find people who are using this company. We had a very hard time finding people who do it, but finally, we found many of them who got scammed. We were shocked to listen to their stories, and as it turns out, they more than what we expected.
These people have told us that they could not tell what was happening, because this broker was not taking their money directly, they were doing it slowly so that no one would be able to tell.
These people have told us that they were not able to tell that this company was a scam whatsoever. The reason for it is the fact that the website looks very good, the company has adopted some of the best-known trading platforms like MetaTrader4 and WebTrader, which are very popular among brokers.
Many people told us that they trusted this company because of such great offerings, but in the end, they ended up regretting their decisions.
Other problems about TigerWit
The challenges of this broker do not end here. We found many other problems while reviewing the TigerWit FX broker. One thing that we noticed right away is that this broker does not offer educational material. According to the regulatory frameworks around the world, every broker is required to offer its investors educational material so that they can learn and grow as Forex traders.
Also, the top Forex brokers on the market offer their investors news articles about the ongoing events on the market, to make sure that they stay up-to-date with the ongoing events on the market. Since this broker does not offer anything like that, investors are not able to make predictions like they would be able to if they had access to accurate educational material. This is another reason we believe this broker is a scam, it simply does not care about the experience that its investors have on their platform.
Another very intreating thing is that this broker offers only one trading account, with the minimum deposit of $200. The top Forex brokers on the market offer several different trading accounts, to make sure that their investors are able to choose something that fits all of their needs perfectly. In the case of this company, there is only one account, that can be used both beginner and experienced FX traders, and it is not something that can be enjoyed by anyone at all.
Is TigerWit worth trying out?
Our review of FX broker TigerWit shows that this Forex broker is a scam company. As a result of many hours of reviewing the services of this company, we found that this broker simply should not be trusted. There are many problems that this broker has and it simply can't guarantee the safety of investors.
The broker has a lot of problems, and the tactics that it is using are very important for a successful Forex trading experience. There are many things that investors should know about this company before they start investing, and to avoid being scammed, you should not use this Forex broker.