There are millions of people around the world who wish Forex trading was less mysterious. There is no denying that there are hundreds if not thousands of unregulated FX brokers which make FX trading a less attractive investment destination for many people. There are several basic features that every broker must satisfy in order for them to be considered legit. In our objective JP Markets review, we are going to look into the regulation details, account types, customer service, leverage, withdrawal of funds among other features of this broker.

A look at JP Markets
JP Markets SA (Pty) Ltd is a South Africa based brokerage firm. The firm boasts of having more than 30 different instruments from which traders can choose from. The broker has established a good presence in South Africa, Bangladesh, Pakistan and Kenya. The company's offices are located in Black River Office Park 2 fir Street Observatory, Cape Town Gatehouse Building 2nd Floor, Cape Town, South Africa. The customer service phone number provided is South Africa based.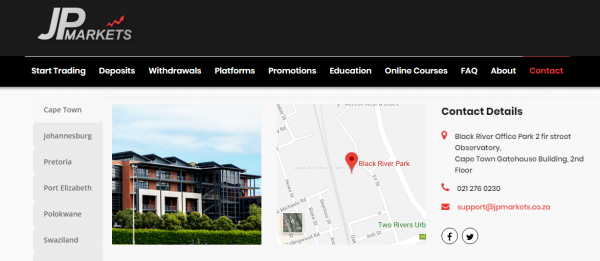 The regulations and license details
Being a South Africa-based Forex firm, JP Markets forex broker is licensed and regulated by the Financial Services Board of South Africa. The license number accorded the broker is FSP 46855.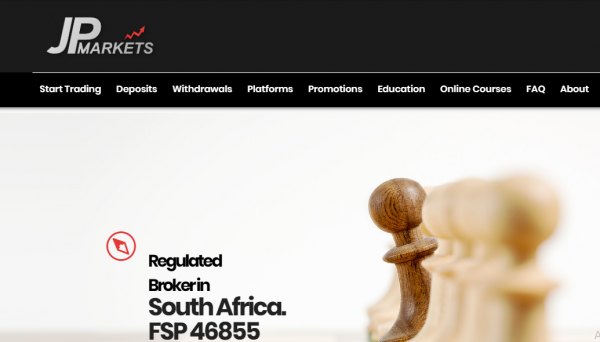 FSB of South Africa is among the well known financial regulators in the world. By being regulated by this body, JP Markets gains a lot of legitimacy especially among the traders who seek well-regulated Forex firms. However, it is worth noting that FSB is not the most strict body. In fact, you will find that brokers seek the FSB license to complement the licenses they already have.
Trading at JP Markets
The official website of the broker does not clearly show the different types of accounts that one can open. A minimum initial deposit of R 3,500 is required in order to open a Standard account with the broker. The average spread on EUR/USD is 2.4 pips which is quite high. This makes JP Markets noncompetitive. As for leverage, many JP Markets reviews state it is at 1:500.
Trading platforms
In this JP Markets scam review, we find that the broker offers MT4 trading platform. This trading platform is the most popular in the market. The broker doesn't support other trading platforms and automated strategies.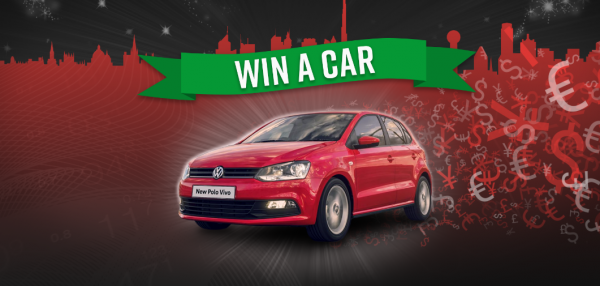 Bonuses offered at JP Markets
When you browse the official website of the broker, you find several promotions and bonuses which are tailored to attract new traders as well as persuade existing traders to deposit more funds into their accounts. JP Markets bonus is tired and you will get up to 80% bonus if you deposit anything above R100,001. Traders who deposited anything above R3,000 for the better part of 2018 stood to a chance to win a car. But as many experienced traders already know, very generous bonuses almost always leaves the beneficiaries with a sour aftertaste.
Is JP Markets legit?
There are many traders who are willing to open an account with a well-regulated FX broker. In our JP Markets scam review, we find that despite the broker being regulated by FSB, it does not have a strong legal authority to venture into strictly regulated markets such as the EU or Japan.
We also find that the broker offers very high leverage. According to a study done by ESMA, a majority of new traders lose their first deposit mainly because of using high leverage. This means that chances of you losing all your initial deposit at JP Markets is quite high. In Europe, where FX is very popular and better regulated, leverage of popular EUR/USD cannot go beyond 1:30.
In our unbiased JP Markets opinion, we find that the broker is not the best destination for you to head out to because the broker has not displayed the type of accounts and the features associated with each of the accounts. This is beside the fact that the spreads offered by the broker are quite high.