Looking for a reliable broker? There are some brokers that you should not trade with. If you are interested in signing up with HY Markets, then take some time to read our HY Markets review before registering.
[broker-overview]
HYCM Review: Company Information
Owned by Henyep Capital Markets UK Ltd and a subsidiary of the Henyep Group, HY Markets is an online broker based in London which provides their clients with access to international markets. They offer what some would consider a diverse range of products which includes commodities, precious metals, Forex, indices and stocks however there are numerous other brokers which offer these products as well.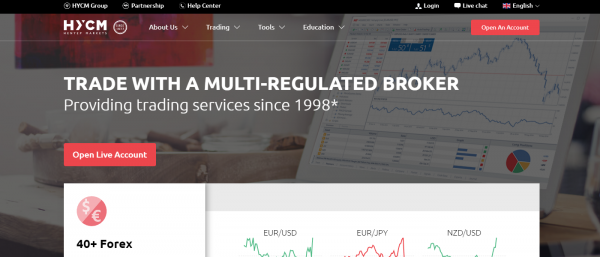 HYCM Regulation
Choosing the right broker can not only be hard but it can also be a risky endeavor, especially with so many scam brokers around the world. Because of this, ensuring the safety of one's funds and asking questions like is HYCM a scam should be a top priority. In this case, HYCM regulation is governed by multiple regulatory bodies: Financial Conduct Authority (FCA), Cyprus Securities and Exchange Commission (CySEC) and Dubai Financial Services Authority (DFSA). Given the HYCM regulation status, it can make it easier to trade with this broker. However, there's more to deciding what broker to trade with than just their regulation(s).
HYCM Customer Service
HY Markets claims to offer 24/5 customer support however we found this service to be sorely lacking namely in responsiveness as well as helpful advice and assistance.
You can contact HY Markets customer support through:
Email
Telephone
Live Chat
Call Back
However, the customer support agents available prove unhelpful. Many of them seem ignorant about basic trading principles and even their own company information.
On top of that, their response time, whether it be email or live chat, is disappointingly poor.
In one test, we had to wait well over a week to receive an email from HY Markets and in another instance our live chat message was not responded even after leaving the window open for over an hour.
The call back service also seems to be a futile attempt as it never actually worked. When we tried to contact them via telephone, sometimes we were put on hold repeatedly and other times it simply went straight to voicemail.
This is in no way, shape, or form proper customer support.
If you want to learn more about this broker, then continue reading our Henyep Capital Markets review.
HYCM Account Types Review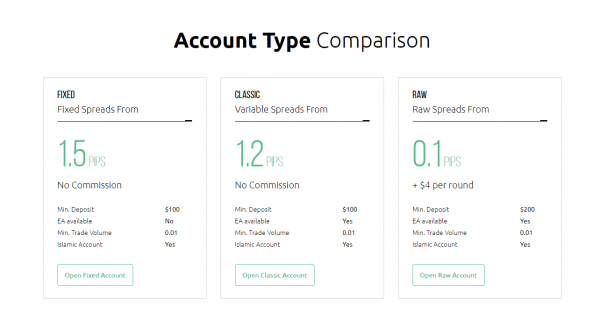 HYCM currently offers 3 different account types for traders to make use of:
Fixed
To open a Fixed account the HYCM minimum deposit is $100. Trading with this HYCM account type starts at a minimum trade volume of 0.01 and fixed spreads from 1.5 pips with no additional commissions.
Classic
To open a Classic account the HYCM minimum deposit is also $100. Trading with this HYCM account type starts at a minimum trade volume of 0.01 and variable spreads starting from 1.2 pips with no additional commissions.
Raw
To open a Raw account the HYCM minimum deposit is $200. Trading with this HYCM account type also starts at a minimum trade volume of 0.01 and raw spreads starting from 0.1 with an additional commission of $4 per round.
HYCM Platforms Review
HYCM offers their traders access to not a number of different platforms so that they have choices in how they trade.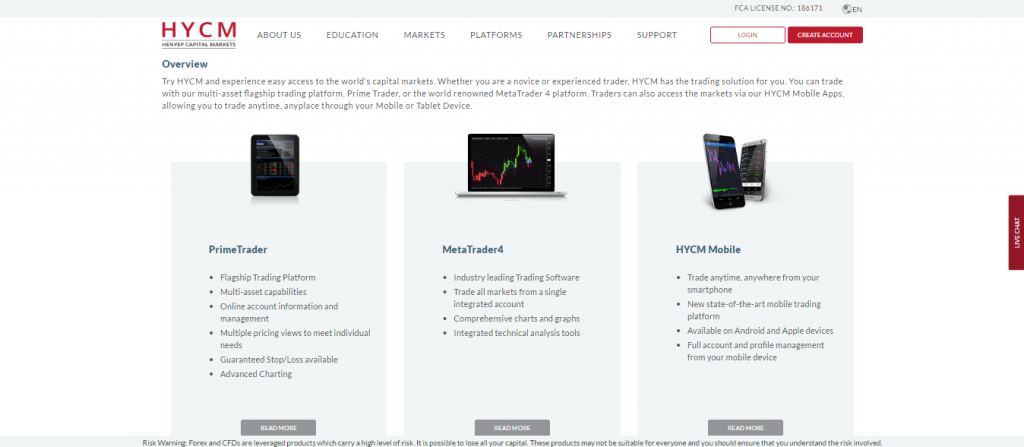 These platforms are:
HY MT Mobile
HY MT4 Download
HY Webtrader
HY MT4 Webtrader
The one which stands out the most on this list is the HY MT4 Download and this is because this is HYCM's version of the highly respected MT4 platform which has garnered respect from both brokers and traders alike all across the financial trading world namely for its ability to provide in-depth analysis along with customizability and the fact that it is free. The main drawback of the MT4 trader in this case, like many others, is that it needs to be downloaded.
This is our HYCM honest review and we will say that while the HY MT4 Webtrader does not need to be downloaded, it is like the online version of Microsoft Word as opposed to the full version which you can find on your PC. Also it is important to note that the MT4 platforms are customizable which means any broker can add or subtract things from it to suit their needs, this explains why the HY MT4 trader lacks certain tools which would make a marked difference in your trading experience.
The HY Webtrader is HYCM's own webtrader. It is admittedly easy to use however it is not as comprehensive and effective as fully loaded MT4 trader which you can find with any reputable broker.
The HY MT Mobile platform is also very light but that is to be expected since mobile versions always have their limitations but are still useful for traders on the go. Our HYCM broker review is not like many others online because we are not paid or otherwise compensated to feed you false information like others.
We encourage you to take numerous other reviews with a grain of salt as many are paid for by HY Markets.
HYCM Review Conclusion
Thank you for reading our HYCM forex review. While we had high hopes for HY Markets, we were left disappointed at their unprofessionalism and lack of proper service. We recommend you find a broker that does not rely on previous reputation alone but also continues to provide their clients with high quality service.
[RICH_REVIEWS_SNIPPET category="page"]
[RICH_REVIEWS_SHOW category="page"]
[RICH_REVIEWS_FORM]