The world of forex trading is full of brokers and trading companies, and they are all offering different quality services and all sorts of products. However, not all of them are reliable and professional, and by reading our TMS Oanda review, you will have a chance to learn more about this particular trading company. It is always good to know as much as possible before signing on the dotted line, and knowing a thing or two about the broker can also save you from a lot of headaches and frustrations in the long run.
TMS Oanda at a Glance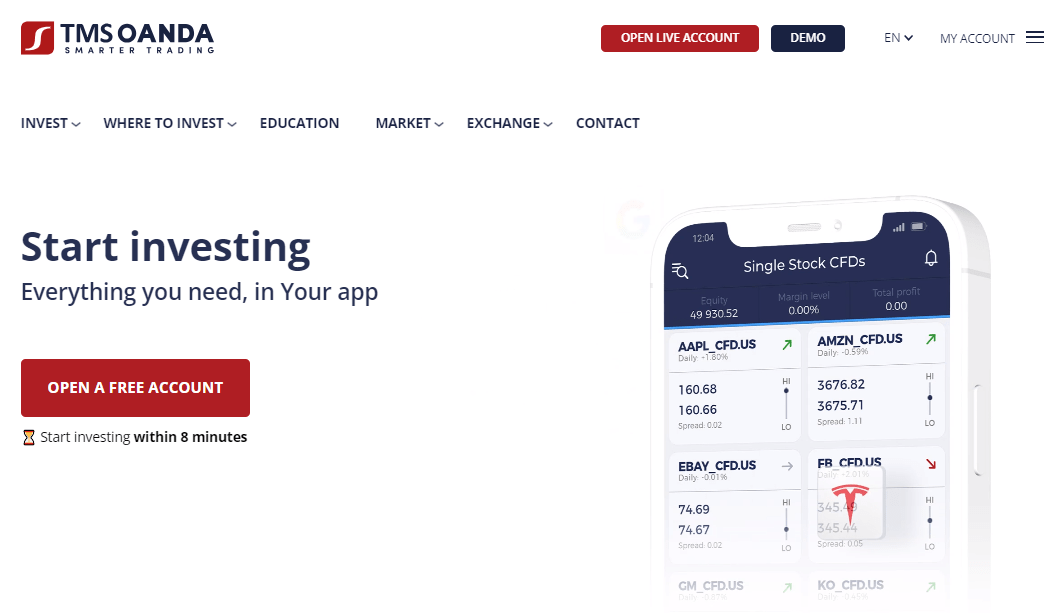 We usually perform a detailed investigation of the broker before writing the reviews so that our readers are provided with the right information. The same principle was applied to exploring a possible TMS Oanda scam, and we did stumble on some conflicting elements, but more on that later on. The broker was acquired by Oanda, a well-known Forex and CFDs broker. This should make this broker legitimate if Oanda decides to leave it as it is. Or we could see a TMS broker added to Oanda's market share. For now, let's just say that this broker house was established in 2004 as the first broker in Poland. To be more precise, the original company, which was called "PMPE Treasury Management" decided to change direction and they went through a total re-branding phase in 2004.
The Safety and Security of TMS Oanda
Nowadays, it seems that TMS Oanda has offices in Riga, Vilnius, and Tallinn, and their headquarters are located in Malta. Also, the broker is licensed by the FSA (Financial Services Authority) in Poland. Time will tell if the broker becomes part of Oanda or stays with its current name. Since Oanda is a regulated and legit broker, we assume TMS Oanda is also a legit and trustworthy company. But here lies a caveat, since the broker was acquired by another company this could potentially create a mess and worsen the quality of its trading services.
TMS Oanda Fees and Spreads
The spreads were greatly improved from 2 pips to just 0.8 pips on major pairs. This is where Oanda's experience comes into play and makes TMS services more affordable. For cryptos, the spreads are acceptable and start from 61 for BTCUSD. The commission for stock CFDs is 0.19%.
Accounts, Deposits, and Withdrawals at TMS Oanda
TMS Oanda's website does not provide any clear list or comparison of their trading accounts. From what we have gathered so far, the broker seems to be offering just one live account type. This fact can present an evident sign of potential fraud, and that is why we encourage our readers to be very careful when investing their funds. If they still want to start trading with TMS Oanda, they will only have one type of account available, and TMS Oanda calls this the Real account. The account setup is free of charge, and there is also a demo account on offer, mostly used by novice traders and beginners.
Banking methods
Another thing that is often present in TMS Oanda's opinions is the fact that this company does not require an initial deposit to start your account, and this is perhaps "too good to be true." Of course, we all love "free stuff," but the corporate world of financial trading is seldom this generous. That is why we examined the banking methods with TMS Oanda, and we noticed that they are offering traditional means of transferring funds to and from your account. You can use credit and debit cards, including VISA or MasterCard, or you could opt for e-wallets, such as Skrill. Additionally, wire transfers are possible as well.

TMS Oanda Trading Assets and Features
TMS Oanda provides trading assets including Forex pairs, indices, commodities, ETFs, stock CFDs, and cryptos. Cryptos are also CFDs enabling traders to instantly trade without waiting for blockchain approvals. The broker offers all details regarding its assets and their specific prices and spreads which is very comfortable. The only downside in this regard is the need for clicking on each of the instruments to see details. Web trading platform offers trading charts similar to TradingView.

TMS Oanda review: trading software
TMS Oanda broker uses a familiar trading terminal called MetaTrader4, and this software is pretty much a standard option in the forex world. It comes in two versions – mobile and web-based, and clients can choose their preferred method of trading. Also, this trading terminal incorporates TMS NonStop, which is a news portal, and all in all, it offers more than 40 currency pairs, 18 major stocks, and the most important types of commodities. All in all, the offer seems pretty decent, but safety concerns are the ones that could cause problems for prospective investors.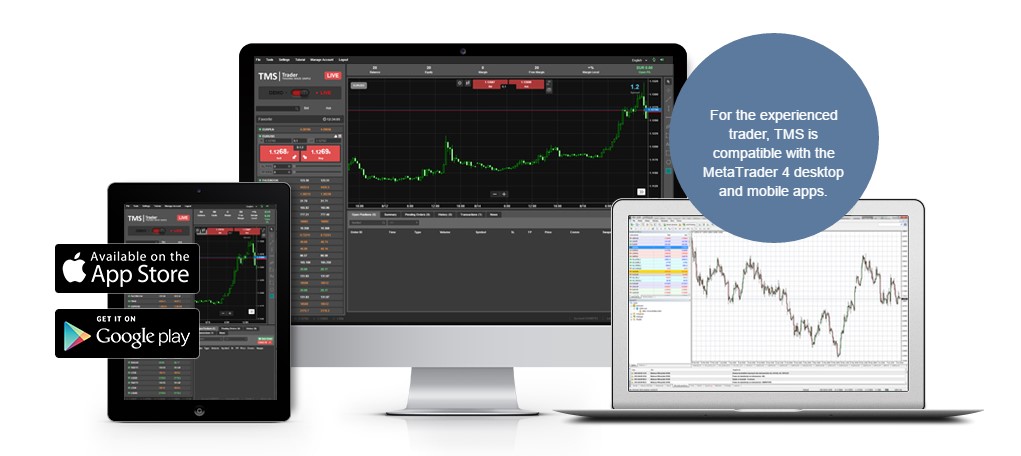 Bonus features with TMS Oanda
As we already mentioned, our TMS Oanda opinion is based on the lack of protection and inadequate safety protocols when it comes to the security of clients' funds. Unfortunately, scam operations are frequent and common in the world of forex trading and binary options, and that is why you should be very cautious when it comes to bonuses and trading incentives. They are predominantly used to entice newcomers, and when it comes to TMS Oanda in particular, they offer a €20 bonus if you verify your account on your smartphone device by using their app.
Customer support
TMS Oanda Forex broker does provide traders with an extensive list of educational material on the site, and this includes trading tips, videos, and e-books. However, their customer support teams are only available in a couple of languages, and clients can only reach them via phone or live chat. The lack of communication channels just adds to the list of drawbacks that we experienced with this broker company.
TMS Oanda Education overview
Educational resources consist of various ebooks explaining Forex and trading concepts. These resources are in both Polish and English languages. Supported languages are several including English, Spanish, and Russian.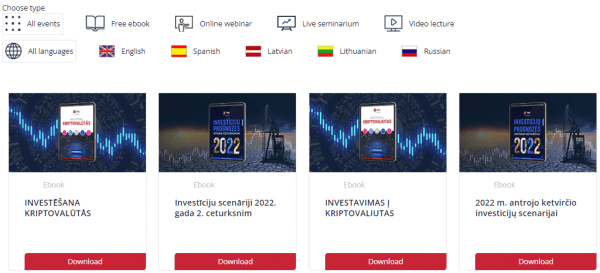 The educational center is very rich in resources and materials and includes webinars, live seminars, and video tutorials. Maybe the TMS Oanda is not the best broker out there, but its educational materials are one of the best. These resources are especially good for international traders who can choose between diverse languages and offer the ability to learn their languages. All in all, we were impressed by TMS Oanda's educational center.
Should you consider TMS Oanda?
Our TMS Oanda Forex broker review examined every little detail about this trading company, and we noticed several issues that can cause problems for prospective investors. That is why we cannot recommend this trading portal. Educational resources are excellent and since the broker was acquired by Oanda we expect further improvements in the future. For now, there are many excellent alternatives to consider and TMS Oanda does not bring enough to the table to recommend it to our readers.
Is TMS Oanda a reliable broker?
What are the fees and spreads at TMS Oanda?
What are the account options and deposit requirements at TMS Oanda?