The company that we are going to talk about now is no longer a newcomer to the industry. The Global Prime broker previously known as globalprimeau.com.au, has been around for almost a decade now, and in that time they have had every chance and every opportunity to prove themselves to be more than just another company that came to Australia to encourage people to start trading Forex. And they successfully achieved this mission, the broker is nowadays among the top few with the best overall services and trustworthiness. The company has managed to start offering relatively new and interesting products in its time in the industry, it has also managed to earn the respect of many a trader and many a reviewer like us. Global Prime seems at the frontline of best brokers and it manages to do so with excellent regulations and low fees and spreads. Let us start this Global Prime (Globalprimeau.com.au) review and see, what the company could do better, to receive a positive review from us.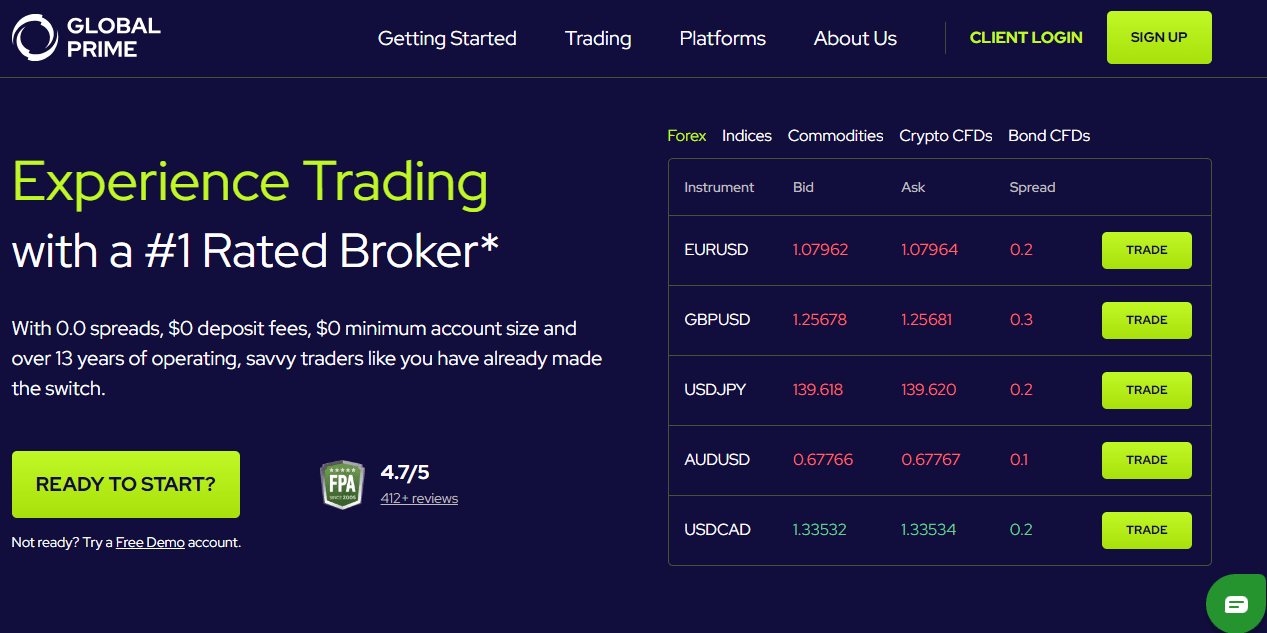 The safety and security of the Global Prime

As we can see the broker is regulated by one of the most reputable regulators in the world Australian AFSL or Australian Financial Services License. This is the same ASIC we know that can be trusted. The broker additionally is overseen by Vanuatu's VFSC. With these licenses, the broker is able to offer services to local Australian traders as well as international traders and is willing to put enough effort into the quality of its services to accumulate large amounts of positive feedback from global traders. Global Prime can be trusted as they are on the scene for years now and are offering cutting-edge quality services to traders.
Global Prime Fees and spreads
The fees are minuscule and are zero for deposits and withdrawals. The commission on zero spread accounts is 3.5 USD per side per lot making a 7 USD round turn which is the industry average. To be more exact whenever trader opens trade with 1 lot they have to pay 7 USD only. Spreads start from 0.0 pips and are usually around 0.1-0.2 pips for EURUSD on the zero account. The spreads for standard accounts start from 0.9 pips slightly below the industry average of 1 pip. Overnight fees are updated daily and are incorporated into the MT4 trading platform via a plugin where traders can see it easier to make more informed decisions.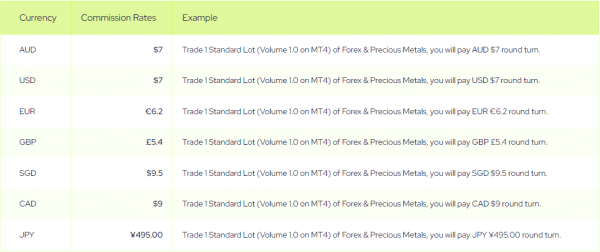 Global Prime Accounts, deposits, and withdrawals
Global Prime offers two account types called standard and raw accounts. They target traders with all kinds of strategies and methods. The standard account will be sufficient for average trading activities like day trading and swing trading with its low spreads from 0.9 pips and zero commissions. For scalpers, who rely on many small profits the raw account offers spreads as low as 0.1-0.2 pips for 7 USD round turn commission. For professionals, the company offers the pro account with the leverage of 1:100 and a dedicated account manager. The execution speeds start from 10ms which is fast enough to trade all kinds of strategies manually.
Global Prime Deposits and Withdrawals
The first thing we would like to talk about is the withdrawal and the deposit procedure that the company has employed. Thankfully, the company has a proven and reliable list of payment methods that can be found with every other broker in the world. Previously, all of the payment methods are bank-related, but now there are so many online and crypto payment methods supported that it would make this review too long. Some of these methods include PayPal, cryptos, Skrill, Neteller, and so on.

With so many withdrawals processing being instant you should not be worried if the money arrives in your account soon enough. One of the best withdrawal policies we have seen so far. All details are given clearly and transparently which is a very rare occurrence in the brokers' scene. What's more exciting is the fees are zero for both deposits and withdrawals. In the previous review, we hoped that the broker added more payment methods soon and our hopes were justified by instant withdrawals and numerous online payments, plus cryptos.
Global Prime Trading assets and features
What does Global Prime have to offer to its clients? Let's dig deeper and find out the exact number and types of tradable instruments offered by this broker. Forex, Commodities, Indices, Cryptocurrencies, and Shares as CFDs are among the offered asset classes. There are 66 Forex pairs, 101 share CFDs, 57 cryptos, 18 indices, and 17 commodities. These numbers may change but this is what's available in 2023 for trading at Global Prime. These assets are moderate in number but absolutely enough to find and trade your preferable asset type. From 66 FX pairs the chance of finding preferable pair is very high.
Trading Platforms of Global Prime Reviewed
MetaTrader 4 (MT4), MetaTrader 5 (MT5), TradingView, and cTrader are all among the platforms that will be offered soon. The broker currently has MT4 and is working to update other platforms and offer them to their clients.
While MT4 is a very robust and advanced trading platform available on all devices and OS it is still necessary for the broker to offer other platforms to traders quicker. TradingView is especially exciting with its vast amounts of custom indicators and huge growing community.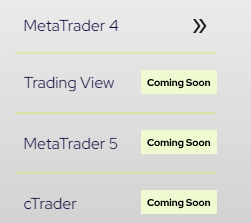 The broker also gives the users a chance to trade with the MetaTrader application. This is quite a popular choice for all traders around the world, but it does not mean that the broker the service is good enough. The Globalprimeau.com.au MT4 solution is quite limited, with the broker having to sacrifice certain features to be able to offer it across several operating systems. Still, there is little bad to say about the platform, as the broker also offers a mobile solution for their users.
The Website
The first thing that impressed us about the company, was the fact that it had such a good-looking and interesting page to offer to our eyes. There are many companies out there who fail to build a website that would be able to impress even the most amateurish of traders but in the case of Global Prime FX brokerage that is not something that bothers us, even in the least. The company has managed to create a page that looks better than many other pages have ever managed to imagine. The page is decided in blue, black, and yellow colors, which is something you see very often online – but Global Prime made good use of these limited number of colors and made a solid-looking website. Beyond that, the website is quite informative, providing information on the terms and conditions of working with the broker, as well as the details of how much their services cost, what kind of services they offer, the range of assets users will be able to trade, and so on. This informativeness is what makes the website quite outstanding, especially as compared to other websites of a similar role in the industry.
Online Reviews Summarized
As for online reviews and ranks, the broker is solidified as one of the most reliable and trustworthy brokers. There are thousands of positive reviews from traders telling about their experience. While some traders experienced issues with Global Prime the broker was quick and polite to resolve all issues in time and apologize to clients. The positive reviews overwhelmingly outnumber the negative reviews and comments which makes us think that the broker is one of the best in the market right now.
Global Prime Customer Support Overview
Finally, we need to mention customer support. In this case, the customer support information is incredibly easy to access. The broker makes it a point to make the process incredibly easy on their website, for the benefit of their users. But just like they are easy to find, they are not so easy to access. It seems like the company is in dire need of expanding its call centers, as the customer support part of the company is still struggling to keep answers within 10 minutes of the request. Still, the option to speak through online chat, as well as the option to get in touch through a phone call or even mail is good to have. If the Globalprimeau.com.au promotion should be offered for something, it is the politeness and kindness of their support technicians that you end up talking to, when you get in touch with them
Education at Global Prime
Although, while there are no bonuses to speak of, there is quite an impressive educational platform that we could discuss right now. The broker offers an extensive list of courses, both free and paid for, that would allow traders to develop the skills they have in terms of trading. The more basic courses would be perfect for beginners and are free to all brokers who start trading with the company, while the more advanced courses might require an extra buck or someone on one training, but allow for advanced knowledge to be easily learned and applied to the markets. These kinds of educational platforms are not something you see too often in the industry, and we would like to encourage more of such things. If any broker is reading the Global Prime review at the moment, know that we would give you a higher rating if you provide users with the opportunity to learn.  There is even a demo account that you could start if you wish to practice what you learn before you take the knowledge to the markets. The Global Prime Demo account is quite well-balanced and mimics the exact spreads and commissions as it is for live accounts.
Should you consider GLobal Prime as your primary broker?
It would not be fair of us to say that the broker is not legit, especially since we are aware of the fact that they are licensed to operate in Australia and globally. The company has been given the license to operate by ASIC, the top regulator in the country and the only one that can be trusted to make the right judgment call when speaking of the broker. Although, the fact that the broker has been given a license means only so much, that it is allowed to operate. It does not speak to the actual quality of the service that the broker provides. Can Globalprimeau.com.au be trusted? Yes, it can be trusted to not scam you or steal your money. Can the broker be expected to give you good service? That is something that we have discussed at length above, and you should be able to understand that we think that they can.
The broker has tried their best to create an honest dialogue with every single one of their potential clients through the website and through the reliable service they provide. Very solid broker overall and many positive changes were made and are going to be made.
Is Global Prime a good broker?
Is Global Prime regulated?
What trading platforms does Global Prime offer?
What are the fees and spreads at Global Prime?