Before we start this Trade Capital review, we would like to talk about broker reviews in general. We are pretty sure that by now you have already understood the importance of reading reviews. Even if you wholeheartedly believe that a broker is trustworthy, even if you've already had the first-hand experience, it is always healthy to see the story from another perspective. That is why we always make reviews based on facts and statistics. Generally, traders will have a similar experience with a broker, therefore you can always check up on their forums or social media to see how your fellow traders are faring. Unfortunately, for Trade Capital, such forums are nonexistent.top
The equally good thing you can do when looking for a new Forex broker is to view reviews like this. Remember that knowledge is power not only during trading but right before beginning it as well. You don't want your hours of research and studying to be wasted by a scam broker, do you? Below you can check out our research, and see if the Trade Capital scam is real or not.
First impressions
We always try to be honest here on ForexTradingBonus, therefore we can say that the first impressions of the website were amazing. Looking at all the well-designed features of it, really made us believe that this was a broker that could be trusted. Unfortunately, however, it turned out too good to be true. It was an important lesson for us and for everyone else, to stay vigilant even in the case of the first impressions being good. Please note that Trade Capital Forex broker and brokers like them always know how to influence their audience, they know that well-designed websites always triggers a sense of trust in the traders and therefore they are ready to invest heavily in them. So the main takeaway here is to "don't judge a book by its cover" a saying we've been using for so many years has never been more relevant.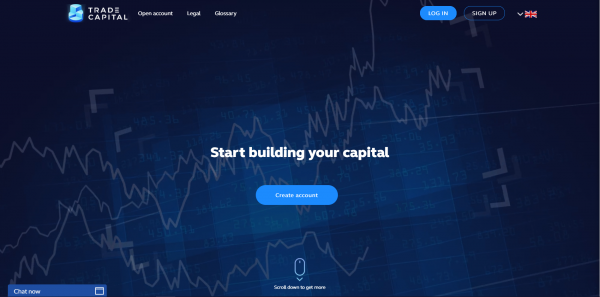 The first signs of the Trade Capital scam
When you enter the website you will be met with this blue screen you see above, urging you to create an account from the getgo. Every single credible broker knows that, when a potential customer is entering their website, their homepage needs to consist of information they are most likely looking for. For example, when you go to a broker's website, you expect to see what instruments they have, what type of platforms do they use, what is their bonus and etc. All these details are what will help you to be on top of your game on their platform
Can Trade Capital be trusted after this though? we don't think so because their immediate request for you to sign up is a bit desperate, showing that they will do anything to quickly sign you up, scam you and then run away with the money.
Account Types
When it comes to variation we have to hand it to Trade Capital, that they have worked on their Account Types. However, we need to emphasize again the fact that they are urging customers towards an account that is not beginner-friendly. Please always consider this when looking at brokers. Always look at what type of accounts they have and see if they are recommending anything besides the cheapest account. If you see that their medium or top account is being recommended to you, it is a clear indication that they are trying to scam you. Because nobody is ready to spend a lot of money on personal coaches (which they might not even get) when they haven't even had a taste of the platform yet.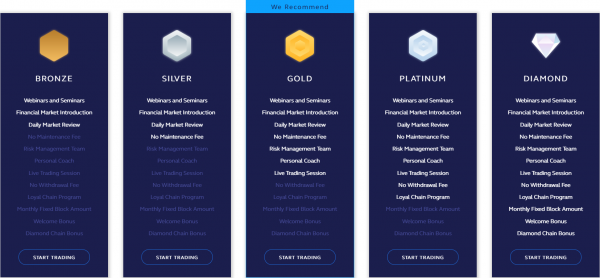 As you can see there are 5 types of accounts for Trade Capital. One of the other biggest issues with the accounts is that the moment you click "Start Trading" you will be directed to a registering sheet. Now you may think this is obviously what is supposed to happen, but we urge you to look at the descriptions of the accounts. The first 3 accounts do not have the Trade Capital withdrawal feature, which is one of the biggest problems, because of the fact that those accounts will be used by beginners so their winnings will be low, to begin with, so making withdrawal cost something is going to diminish the winnings even further and make it a lot more unattractive.
The biggest giveaway of the Trade Capital fraud
When we were looking at the homepage we found out that they had featured some of the reviews people have given them. Therefore we decided to visit them on Facebook and check out if these reviews really existed. So that's what we did and guess what we found? that's right, nothing. There were no reviews done by anyone, the page had about 43 likes and was not talked about at all. We tried everything to find the reviews but it seems they just simply don't exist.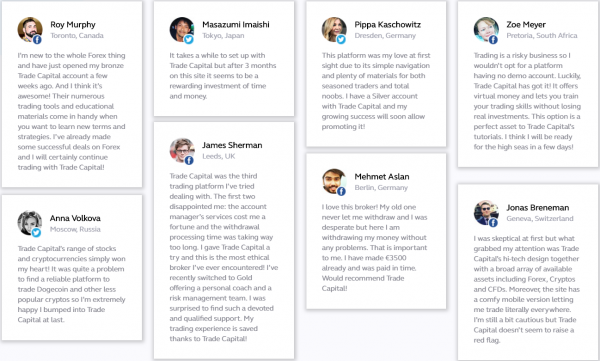 License & Information
Now let's try to make this very simple. Imagine you are making a company. Any kind of company, it doesn't have to be a brokerage. When you create a website it is very important to have an "About Us" section where you will write all the legal information about the company. For example the regulators, all the permits you have, your company's origin country, offices, contact info etc & etc. The Trade Capital rating is sure to go down after we disclose this information. Not only are they not regulated and licensed at all, but they also don't give out any information about their company what so ever. And their "About Us" page looks like this: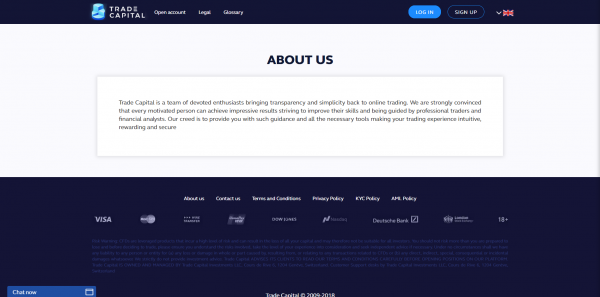 Summarizing the Trade Capital scam
We're sure you already know that we think about this broker, so we made this section just for the structure just to make a quick remark. Trade Capital is one of the most untrustworthy brokers we have encountered. We urge you to stay away from them and keep your investments as safe as possible. Hopefully, this review was informative for you. We wish you good luck in your trading endeavors!fla