Many are the times that Forex traders especially the newbies lose money. A leading reason for this phenomenon is dealing with rogue FX brokers. In order to be sure that you are dealing with a reliable broker, you will need to do some in-depth research. In this Wilkins Finance review, we are going to take a look at some of the firm's features and statements to help us determine whether it is wise to invest your money with the broker.
The registration and the licensing of Wilkins FX broker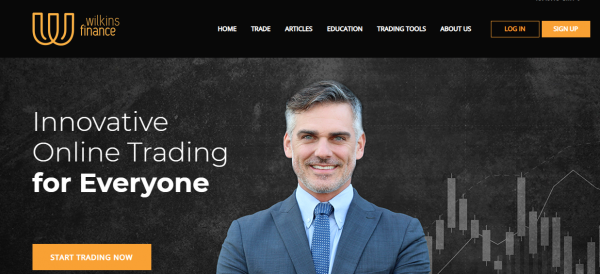 Wilkins Finance was started in August 2017. The firm is among the latest entrants into the market. It is registered and based in Bulgaria. It is owned and operated by Carter Enterprises OU whose address is Roosikrantsi tn 2-K326, Keslinna City district, Tallinn in Harju county, 10119. The operational address of the company is 85 James Bouchier Boulevard, Sofia, Bulgaria. The same address is used by another FX broker – Weiss Finance – which was also established in August 2017.
When it comes to license details of the broker, there are none which the company can display. This means that the wilkinsfinance.com scam reports which are found online are not overly ridiculous. Every other Forex broker works hard to obtain a trading license from any of the well-known regulators such as CySEC, FCA, and FSB. Bulgaria is not globally known for having the strongest financial regulations and this means that Wilkins Finance does not only operate without a license but works also in an environment which makes it easy for it to get away with customers' money.

Trading at Wilkins Finance Forex broker
The firm has a website which is operated from Sofia. However, the firm's support team uses a U.K phone number-. At Wilkins Finance, traders are provided with Leverate BX8 CFD trading platform which is web-based. This software makes it easy for traders to pick their preferred leverage amount, stop loss and take profit amounts. There are hundreds of underlying assets which you can choose for CFD trading. In addition to this, the broker offers cryptocurrency trading which means you can trade Bitcoin, Ripple, Ethereum, Litecoin, and Dash.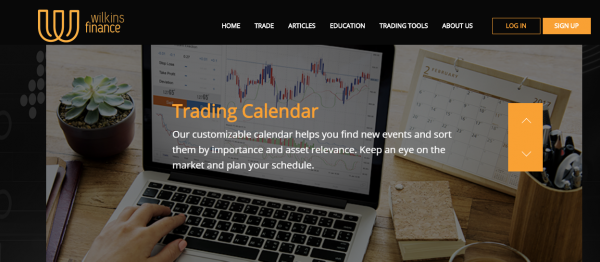 The accounts, depositing and withdrawing of money
At Wilkins Finance, traders don't have much choice in as far as trading accounts are concerned. The broker requires an initial minimum deposit of $250 from every account holder. The minimum amount that one can put in every trade is $25 or a maximum of $2500. You can deposit money using a credit card, debit card, and wire transfer among other means. The minimum amount that you can withdraw is $100. The broker is relatively new and there aren't many online Wilkins Finance scam reports.
Is Wilkins Finance legit?
This is the question many traders ask themselves especially after reading that this broker is not licensed by any recognizable regulatory body. The other concern many traders get is the fact that the firm is based in Bulgaria which is not known for any ambitious financial FX regulations. This means that once you have handed your money to Wilkins Finance, there is a good chance that you will lose it if anything goes wrong.
[RICH_REVIEWS_SNIPPET category="page"]
[RICH_REVIEWS_SHOW category="page"]
[RICH_REVIEWS_FORM]