Forex trading world is a fast-moving and ever-changing environment, and new companies are emerging in this sector almost on a daily basis. That is why it can be difficult to follow all of these changes and to know everything you need to know to become a successful trader. However, unbiased reports can make this task significantly easier, and one such example is our AG Markets review, which will give you sufficient information about this broker house so that you can decide for yourself whether they are good enough or not.
[broker-overview]
AG Markets – general overview
Since this trading provider is a member of the FSPR in New Zealand (Financial Services Providers Register), we could say that AG Markets scam is out of the question, but let's not jump to conclusions just yet. AG Markets is a part of a larger investment corporation called Advanced Global Markets Ltd, and they are registered with the FSPR under the number 4674959. The headquarters of the broker company are located in Auckland, New Zealand, and this territory is well-known for their involvement in the global Forex trading activities.

Types of trading accounts at AG Markets
Most AG Markets reviews will focus on the security and software elements of this broker, but we like to take a more of an in-depth approach to exploring the features and characteristics of a trading company. For instance, AG Markets is a broker that offers a lot of types of accounts, and clients are usually confused with all of these unnecessary options. Besides the demo account, you can open up the following accounts at AG Markets: Basic, Standard, Trading, AGM Pro, Premium, and Platinum. The amounts that you need to deposit before opening these accounts start off at $250, and they go all the way up to $500.000.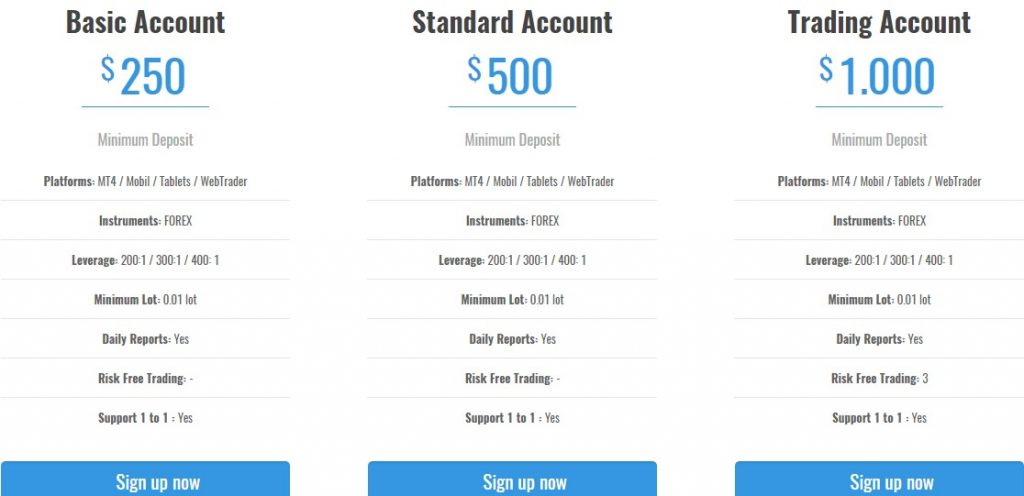 AG Markets review of the trading platform
Some of those categories of accounts at AG Markets broker will only allow you to trade with Forex, while the high-end types of account will give you access to CFDs, indices, and stocks as well. AG Markets is using a familiar MetaTrader 4 platform, and there is also an additional option called WebTrader. These software solutions are predominantly relying on Flash and Java technologies and programming languages, which means that you can access your account directly in the browser. Of course, we all know that MT4 offers a lot of possibilities, but it seems that AG Markets is not exploiting the full range of capabilities of this software package.

Bonuses and promotions
Our AG Markets opinion would not be complete without a meticulous investigation of the bonus features that are provided by this broker. Just like most other trading providers, AG Markets claim that their incentives come with "no hidden terms," but we all know that this is seldom the case in the Forex world and this kind of false advertising can be a potential sign of malicious operations. AG Markets offers a welcome bonus which is flexible, i.e. the size of the reward depends on the size of your deposit. What this means is that you get 20% bonus if you invest $250, 30% for $500, 50% for $5k while the amounts over $10k will give you a "personalized" bonus, whatever that may be.
Payment options
When it comes to banking options, AG Markets offers a pretty standard ways of transferring money to and from your account, and this segment of their business is not something that will attract attention. In other words, most AG Markets opinions will state that you can use credit and debit cards as a payment method, or you can go with the good old bank wire transfer. Modern investors also have the option of using e-wallet services, which means that Neteller, Skrill, and even PayPal could become your default banking option when dealing with AG Markets.
Customer support
AG Markets Forex broker provides several methods of reaching their customer support teams, but the lack of educational material and various other elements on their site is not a feature that will earn a lot of points in the customer satisfaction department. Clients can use live chat, e-mail or phone to reach their staff, but we feel that AG Markets could have done more in this segment of their operations.
AG Markets review conclusion
Since our AG Markets FX broker review has explored all details of this trading provider, we can say that this is not a broker house that offers the highest quality of services. There is a lot of room for improvement and only time will tell if AG Markets will become a serious player on the global Forex scene.