UFXMarkets Review

UFXMarkets Forex Broker at a Glance
Owned and operated by the Reliantco Investments Limited, UFXMarkets Forex Broker was developed in 2007. The owner of this Forex broker is registered as a Cyprus investment firm, which means that UFXMarkets is regulated by the CySEC license. Additionally, UFX support center is owned by the Central Markets Limited that owns FCA license.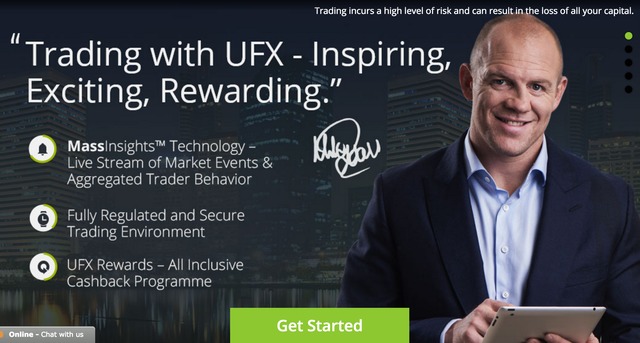 More to that, it has been found by the UFXMarkets review that this broker was awarded with several awards for its Forex brokerage services. These awards include Best New Broker in the European Union 2012 by World Finance Foreign Exchange Awards, Broker of the Year 2013 by the QFX and The Best Customer Service 2014 by the FX Report. So, if you are looking for an award winning broker, UFXMarkets can definitely be your choice!
UFXMarkets Reviews of Accounts
UFXMarkets makes sure that you can find an account that will fit all of your trading needs. In addition to 4 main types of the account, it also offers Islamic account, but if you want to apply for this account, you will be required to contact UFXMarkets support.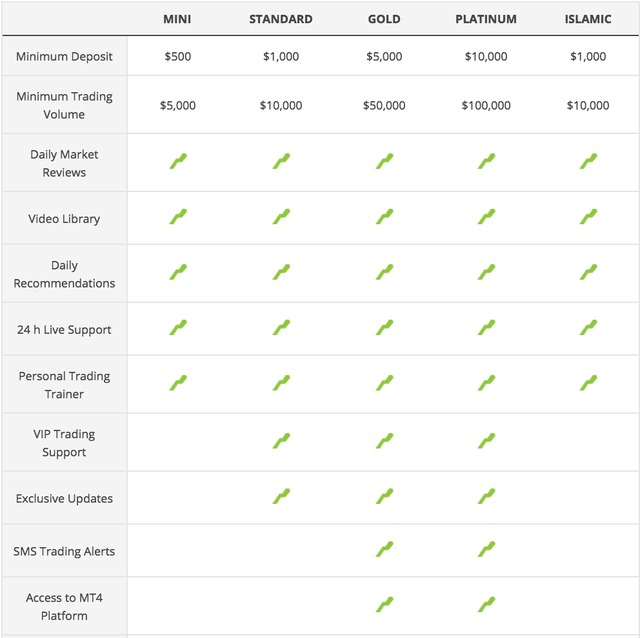 For non-islamic traders offered account types are:
Mini Forex trading account
This is the basic account type offered by the UFX. You will be required to deposit between 500 USD and 1,000 USD in order to get it. With Mini account type you will be able to access educational video library, additionally you will get market reviews, recommendations and personal trading trainer.
If you are willing to deposit between $1,000 and $5,000 you will get the Standard Account
In addition to all features of Mini account will give you VIP support and exclusive updates.
In case you need SMS Alerts and access to the MetaTrader 4, you will have to get Gold or Platinum account
In order to get these accounts you will have to deposit at least 5,000 USD or 10,000 USD respectively.
Overall, such account offer is great since it allows traders to fulfill all of their trading needs, the only drawback is that you will be required to deposit at least 5k USD in order to access MetaTrader trading platform.
UFXMarkets Forex Trading Broker Platforms
In addition to all awards stated in this UFXMarkets review, this broker was also awarded with the Best Professional Trading Platform 2014 by the FX Report. This award means that when you sign up with this FX broker, you will get professional trading platform that will make your trading easier. The platform is based on ParagonEx Web Trader 4.0 which means that it is available in browser and no downloads are required. In addition to this, you will be able to download mobile version of ParagonEX for UFXMarkets from Apple Store or Google Play and install it on your mobile device.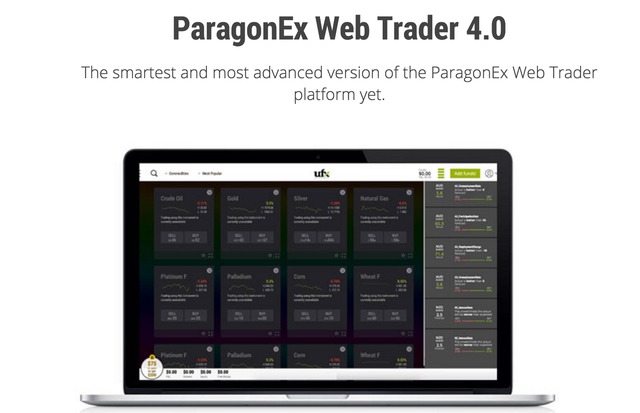 Additionally to the web-based trading platform, UFX offers standard for FX Brokers MetaTrader platform. But, as it has already been mentioned by the UFX review, you will have to get Gold or Platinum account in order to access it.
UFX Review of Extra Features
In addition to web and desktop trading platforms, UFXMarkets offers MassInsights technology to its clients. It is a type of Social Trading that offers insights on the behavior of the UFX traders. MassInsights by UFX will show you all major market events as well as percentages of buy and sell orders made by the UFX markets traders. Furthermore, it will show you heavy buys or sells as well as assets with high volatility and turnarounds.
In addition to this, this technology offers Forex calendar, alarms on assets with significant increases of volume, strong up and down movements.
From the point of view of the UFXMarkets reviews, such features can be useful for every trader and will give you advantage over the traders that do not have access to this info.
UFX Reviews of Customer Support
As it has been mentioned before, the support of the UFX is owned by the Central Markets Limited and has won an award in 2014. The good thing about the support of this broker is that it is available 24/7 for Mini, Standard, Gold and Platinum account holders.
Furthermore, you can contact UFXMarkets via live chat, email and mobile phone. The support speaks English, Arabic and French.
UFXMarkets Forex Broker Deposits and Withdrawals
UFX allows you to make deposits using standard for the industry wire transfers and plastic cards as well as several e-payment systems including Cash U and Skrill.

As for pure profits, they are available for withdrawal only via wire transfer due to AML regulations.
UFXMarkets Review Conclusion
Summarizing, UFXMarkets Forex Broker can be a solid choice for those who are looking for the CySEC regulated broker with several awards and insights on traders positions. The only concern is that you will have to deposit at least 5,000 USD in order to get an access to MetaTrader platform. For all its features, UFXMarkets review gives to this broker 3 out of 5 stars.
Do you want to start trading Forex with one of the brokers that won several awards in the last years? It can be a good opportunity especially since this broker is regulated and offers its services for a long time. Want to know if you should register with UFX? Read our full UFXMarkets review and see if this broker is a good choice for you!