T1Markets FX broker review – Is it a legit FX broker?
Forex trading is one of the biggest markets around the world, according to official data from 2019, the average daily trading amount of the market was as much as $5.1 trillion. However, this market was not accessible to everyone just a decade ago. During these times, only the biggest financial companies and banks were able to participate in the Forex trading.
Thanks to the development of the internet, and modern technology in general, Forex trading can be used in many parts of the world today. Now, citizens of the countries even with the least developed economy can take part in this market. But, the problem that these people have is finding a trustworthy and safe Forex broker.
Today, we are going to review T1Markets, a Forex broker that is located in Cyprus. Because of its location, T1Markets can offer its services to the countries of the whole region of Europe. The broker works very hard to offer investors some of the best services on the market, and although there are challenges that this broker faces, it still can offer a transparent and safe Forex trading services to the whole region.
How does T1Markets work – Regulations & safety
T1Markets is an authorized Forex broker, regulated by Cyprus Securities and Exchange Commission, also known as the CySEC.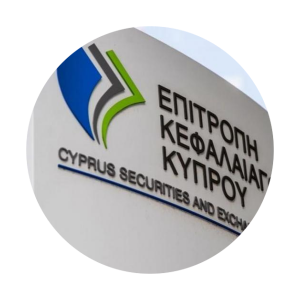 As we have said earlier, the broker is based and regifted in Cyprus. Because Cyprus is part of the EU, the local regulation of the country gives T1Markets the ability to offer services all over the region. There also are many guidelines that this broker has to follow because of the regulatory framework of CySEC, which makes its services safer.
According to our review of the T1Markets broker, this broker is also part of the Investors Compensations Funds, which means that if something goes wrong Gand the broker ends up being bankrupt the investors can get compensation of as much as €20,000.
In the world of Forex, regulations are one of the most important things to make sure that you are staying as safe as possible. Many regulatory agencies around the world are coming up with frameworks to make this market a lot safer. CySEC follows the Markets in Financial Instruments Directive, which is also known as MiFID. This is a European regulation that works to increase transparency across the whole region and sets out the main regulations for the financial fields in the region.
What is CySEC and how it works to maintain the safety and security of investors?
CySEC is one of the Forex regulators that you will come across in many FX brokers. There are many reasons why so many Forex brokers choose CySEC as their regulator, one of the main reasons being the fact that Cyprus is known to have very lenient tax laws, also, it is very easy to do business there and the guidelines and rules are not as tough as in other EU countries.
By setting up a company in Cyprus, brokers do not need to create offices in other countries around the region, which makes it a very attractive direction for many businesses on the market.
However, because of the friendly attitude that CySEC had, it was very much criticized by many experts on the market. As of today, our review of T1Markets shows that the regulatory framework of CySEC has changed a lot and now it works very hard to satisfy the MiFID derivative. This regulatory agency has updated many of the requirements, one of them being the minimum capital requirement which was set as high as €750,000.
T1Markets is a trading name of General Capital Broker Ltd, the registration number of the company is HE345774. The license number of the T1Markets is 333/77, and it is regifted in Limassol, Cyprus at 249, 28th October Ave, Lophitis Business Center 1.
Is T1Markets legit Forex broker?
Because this broker follows the regulatory framework of CySEC, it is considered to be a legit FX broker. There might be some challenges that the broker faces but it still makes sure that every single client of it stays as safe as possible. Also, by following the KYC policy, it makes sure to create a safe and secure environment for every investor that uses this broker.
Also, by saving the funds of their clients on segregated bank accounts, this Forex broker is giving traders the ability to always keep in touch with their funds, and even if T1Makrets go bankrupt, the investors will still be able to access their funds.
Trading instruments – what can you trade at T1Markets?
There are hundreds of different trading instruments available for investors at this broker right now. Instruments are one of the most important parts of Forex trading, they are being used for trading. Since this broker offers so many of them, investors of all sorts can find something to enjoy at this Forex broker.
There are many assets that you can trade at this Forex broker, such as:
Forex
Crypto
Commodities
Stocks
Metals
Indices
Forex trading at T1Markets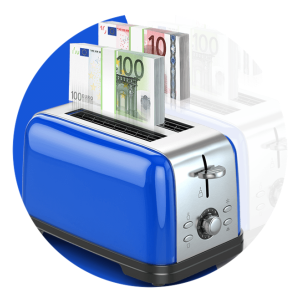 As our review of T1Markets show, Forex trading is one of the biggest online trading markets. It is used by many investors around the world every day, and T1Markets offers a lo too opportunities for those who want to trade Forex. At T1Markets, there are more than 45 different currency pairs available for trading, including Major, Minor, and Exotic currency pairs.
The market is known for the high liquidity that it offers to investors, and with the help of more than 60 analytics tools at T1Markets, traders can get the best of this very popular market. You can trade Forex with T1Markets with very high leverage, which can get as high as 1:500. However, trading with such high leverage is not recommended at all, because it can be very risky. Trading Forex with such high leverage can be very dangerous especially for those who are new to the market, so, make sure that you get as much experience as possible before starting trading with high leverage.
Crypto trading at T1Markets
As of today, according to this review of the T1Markets broker,  the Cryptocurrency trading market is one of the biggest ones around the world and it is a very powerful and prospective market. T1Markets supports more than 30 cryptocurrencies, which can be used by investors right now.
While trading crypto at T1markets, you do not have to waste your time on direct investments in the world of crypto. With the help of this Forex broker, you can trade crypto CFDs which makes trading crypto a lot easier. These CFDs will give you the ability to speculate on the price movements on the market with the help of some of the best technologies. You will also enjoy very high market liquidity and dedicated support.
Commodities trading at T1Markets
Commodity trading represents one of the oldest markets around the world and it has been around since the beginning of times. There are two types of commodities that you can trade with T1Markets, they are:
Hard commodities – Oil, Gas, etc.
Soft commodities – Cocoa, Wheat, etc.
In total, you can trade more than 20 commodity assets at T1Markets. The commodity market is very large around the world, with more than 50 major commodity markets worldwide. However, before you start trading commodities, be sure to learn as much as you can about this market. All you need to do to trade commodities is to choose an asset, determine if you buy or sell it, select the size of the trade, and then simply watch over the trading position and decide whether you want to go long or short with it. As T1Markets review shows, you can trade commodities with T1Markets with as much leverage as 1:125.
Stocks trading at T1Markets
Stock traders around the world are buying and selling stocks to capitalize on facility price fluctuations. With T1Markets, you can trade stocks of worldwide popular companies such as Apple, Google, Microsoft, Sony, and many others. In total, there are more than 45 stocks assets available at T1Makrets, To make the trading experience more rewarding, you can use incredible market analytics and other tools that make trading a very great experience. You can trade Forex with leverage of 1:10.
Metals trading at T1Markets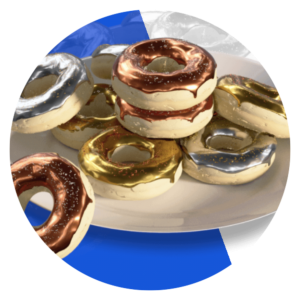 Precious metals have always been a very active part of the everyday lives of people around the world. Today, they are used by many investors because they are recognized as being very valuable for a very long time. At T1Markets, you can trade more than 20 Metals, but the most popular ones are gold, silver, and platinum. Gold is one of the most traded precious metals around the world, the main reason for it being the fact that it is considered to be a safe haven around the world. The price of it is very stable, even in the worst crisis around the world, the price of it does not change that significantly, which makes it a great option for long term trading.
T1Markets offers a great choice of CFDs on precious metals, also, the multi-device trading terminals are very easy to use and the market analytics make everything a lot easier. The leverage of precious metals trading can get as much as 1:100.
Indices trading at T1Makrets
In the world of investment index trading has become very popular, it is a type of trading when a group of stocks which make up an index is traded together. The index is a measurement of the value of a section of the stock market, and in recent years, it has become very popular. As the review of T1Markets shows, the broker offers some of the best-known indices, including those like FTSE 100, DAX 30, ASX100, Euro Stox 50, S&P 500, and many others.
The greatest part of indices is that they consist of several components, they also offer higher price volatility. This broker offers more than 20 world-known indices, and you can also use several analytics and tools to make your trading more rewarding than ever before.
Forex trading accounts of T1Markets
As our review of the T1Markets FX broker, this company offers several different trading accounts to the investors, which is very important for a successful Forex trading experience. Because there are so many account types offered by the broker, there is something for everyone at this platform. Generally, you can create three different types of accounts at T1Makrets:
All of these account types have different offerings and are created for different types of Forex traders. Below, we will discuss every single one of these one-by-one.
Silver account
Silver account is a perfect option for everyone who is looking forward to learning more about Forex trading. There are many offerings that this account hassle including very competitive spreads, standing at only 0.087, maximum leverage of 1:200, and availability of tens of different currency pairs, such as EUR/USD, NZD/USD, EUR/NZD, and many others.
On the other hand, because the leverage is so high, it can be very dangerous for investors to trade Forex safely. Leverage creates a very scary situation for investors because it could lead them to lose more than they initially deposited, so, it is always a better idea to learn more about Forex trading until you start using high leverage.
The account creation process is very easy and you will only have to provide very general information about yourself.
Gold account
As our T1Markets review shows, the gold account is very similar to the Silver one, but it has a bit more offers. You won't have to pay any fees on deposits if you use the Gold account, just like the Silver account. When it comes to spreads and leverage the differences are visible. The leverage is as high as 1:400 for Gold account users and the spreads are as little as 0.05.
This account type was created for a little more experienced Forex traders, who enjoy higher leverage. Generally, this account type is used by more mature Forex traders who are ready to take more risks.
Platinum account
This one is created for the most experienced Forex traders, out of these three types of account. Much like the other two, when making payments to your Platinum account, you would not have to pay any commissions. As for the Platinum account spreads, they can go as low as just 0.03. It has very high leverage and stands at 1:500.
This account type is perfect for the most experienced Forex traders on the market. With the help of many analytics and tools, traders can get the most out of the Forex trading market thanks to the Platinum account.

Are you a professional trader? T1Markets have something to offer you
According to this comprehensive review of FX broker T1Markets a professional trading account can be a perfect choice for the most experienced Forex traders using T1Markets. With this one, you will be able to improve your account for a very high-level skilled trade with premium features. With the offerings of this account, margins will be dramatically reduced while the leverage will be increased.
Your access to the trading tools will also significantly improve, allowing you the opportunity to use the platform to its fullest. The most professional T1Markets users will have access to a super-fast execution that is as fast as 100Gb/s, ultra-tight spreads, 1:500 leverage, 125 percent margin call level, stop out of 15 percent, and services only available to Pro Account users.
However, this account is also a lot riskier. So, if you choose to use this account type you need to be sure that you are 100 percent sure that you know exactly what you are doing. This account type is something that should be used by professional traders only, so make sure that you understand the risks that come with this account type.
T1Markets also offers an Islamic account
Something that we were very glad to hear when we were working on this review of T1Markets was that this broker offers Islamic traders the ability to create Islamic accounts. The Islamic Account, also known as the Swap-Free account, is available at this Forex broker and is used by those who follow the Quran's beliefs very strongly. According to Sharia law, accumulating any form of interest is forbidden, as a result of which people of Islamic beliefs are unable to pay or earn interest of any sort when trading Forex.
Trading platforms of T1Markets
In the world of Forex trading, platforms are very important. They are something that gives you access to the trading market.
This Forex broker offers its clients WebTrader, which a browser-based trading platform, which offers many instruments that are very useful for trading. Unlike other trading platforms, there is no need of downloading and instating it, the only thing that you need to do is to open up your browser and you are good to go.
Thanks to the MT4 system capabilities, increased safety, and brand-new trading tools, this trading platform is very useful for Forex traders.
Mobile trading at T1Markets
Forex is known to be very active when it comes to following developments around the world. Recently, mobile trading has become increasingly popular around the world, and now, more than ever, traders can invest in the world of Forex without even needing to leave the comfort of their own homes.
This Forex broker offers their clients mobile trading, which is great news especially for those who are always on the go. By simply downloading the application of the trading platform on your Android or iOS device, you will have access to the huge Forex market.
Get any help with the help of customer support
The Customer Support team of the T1Markets is probably one of the best ones on the market. It offers investors some of the best capabilities and is available 24 hours a day 7 days a week. You can use either the online chat to contact them or email. The mobile phone number is also available. While working on the review of T1Markets, we contacted the team on our own and they were very helpful. The best thing about it was that they replied to our question in under a few minutes.
The website of the broker is also very user-friendly and informative. You can get around the website very easily and the information is offered in a very logical manner, which makes everything a lot easier to access.

Our verdict – Should you use T1Markets?
We very much recommend this Forex broker to everyone who is looking for safe and secure trading experience. Although there might be some challenges, the broker is working very hard to overcome them and create a platform full of opportunities for everyone.
With the help of the regulatory framework of CySEC, the broker is available in many European countries and can be enjoyed by anyone in the region, the customer support team is also available in many different languages to offer maximum help to their clients.