Questrade Review

Even though the Canadian Forex market may not be the most famous in the world, this territory has given birth to several amazing broker companies. Questrade also comes from Canada, and our Questrade review will investigate and explore every single detail about this enterprise. Only by being thorough and meticulous can we provide our readers with an unbiased article and then they will be capable of making an informed decision whether to sign up with the broker in question or not.
Questrade review at a glance
As we said earlier, Questrade is a Canadian provider of stock trading, and this broker house was established all the way back in 1999. The headquarters of the company are located in Toronto, which is the financial capital of Canada. The proximity of US has always affected their northern neighbors, in more ways than one, and American citizens are allowed to trade on this platform. Questrade is a member of the IROC (Investment Industry Regulatory Organization of Canada) and CIPF (Canadian Investor Protection Fund), which somewhat diminishes the possibility of a Questrade scam. In other words, these memberships can provide traders with a sense of guarantee, but Questrade still lacks stronger credentials to compete with the big boys in the market.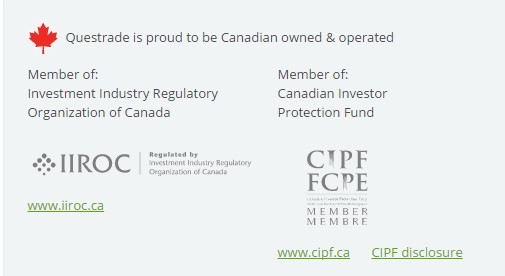 Questrade – types of trading accounts review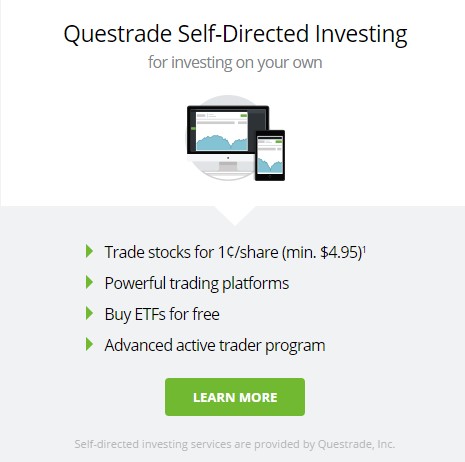 When it comes to the types of trading accounts at this broker house, all Questrade reviews will tell you that the categories of accounts at this Canadian enterprise are very confusing and even frustrating. Besides the demo account which you can use for 30 days for a trial period, Questrade has two primary groups of accounts – the Standard Accounts and the Questrade Advantage. The latter is reserved for highly active traders while the other one has several sub-categories, including Margin accounts, Registered or TFSA accounts, Forex accounts, and Managed Investing accounts.
Software platform at Questrade broker
The Questrade broker is using a software solution called Questrade IQ, and this platform can be accessed via mobile devices or on your desktop computer. Either way, you will be presented with a sleek interface which will satisfy most traders, but this software is certainly not the best in the market. However, Questrade does not charge a fee for their services, and this is something that could attract a lot of prospective investors, but we urge our readers to be careful and to double check everything before putting their name on the dotted line.

Questrade review of the bonus features
Bonuses and promotions are an integral element of modern financial trading, and our Questrade opinion will also take in consideration this segment of their offer. Several trading incentives are available with this broker, and besides free e-books and newsletters that can be very helpful to beginners, Questrade offers some other gifts as well. For instance, with their coupons, you could win five free trades, and their Refer-A-Friend feature will also bring some rewards your way. Also, if you deposit more than $25k, you will receive a month of free trades.
Banking methods
Of course, our Questrade opinions would not be complete without an investigation of the payment methods that are provided by this broker. Unfortunately, Questrade does not bring anything revolutionary to this area, and they even have some high demands when it comes to initial deposits and the amounts ($250) you need to have in equity so that your account would stay "in good standing." In case you come from Canada, there will be no fee for your withdrawal, but in case you are living somewhere else, you will be required to pay a small percentage each time you want to transfer your funds.
Questrade Forex broker customer support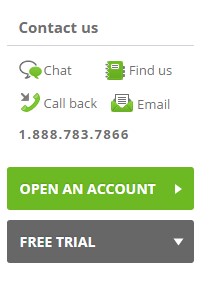 Questrade Forex broker offers support in two languages, English and French, which again shows the local patriotism of this broker and the lack of their global vision. But, their customer support teams are available 24/7, and this somewhat compensates for their narrow-mindedness. You can reach Questrade staff via e-mail or phone, and there is also a live chat feature integrated into their website.
Questrade review the final word
As you could clearly see from our Questrade FX broker review, this company could satisfy some clients, predominantly those who come from Canada, but high-rollers and serious traders will have to look elsewhere for a reliable and professional broker house. The services that Questrade provides are simply not top-notch, and we want our readers to have access to the best of the best. The Forex world is a hectic mess on its own, and no investor wants to deal with a company that does not have every little detail sorted out.