Oanda Review

Oanda has been on the forex retail market since decades. Check our Oanda review to find out more about the offer!
Oanda Forex Trading Broker at a Glance
Oanda is one of the first Forex brokers. It's online trading platform FXTrade was also available from way back in 2001, being the first automated platform. In the years that passed, Oanda has grown immensely, by having a market share of 20%. The fact that it's a market maker can be a good or a bad thing. For large traders who want small spreads and no re-quotes it is a fine choice, but new traders may not accept so easily being transferred at the dealing desk. By being such an old broker, it also has a lot of historical data about trading. At this time it is unclear if Oanda is still as good as it was before, the spreads and reliability are questionable.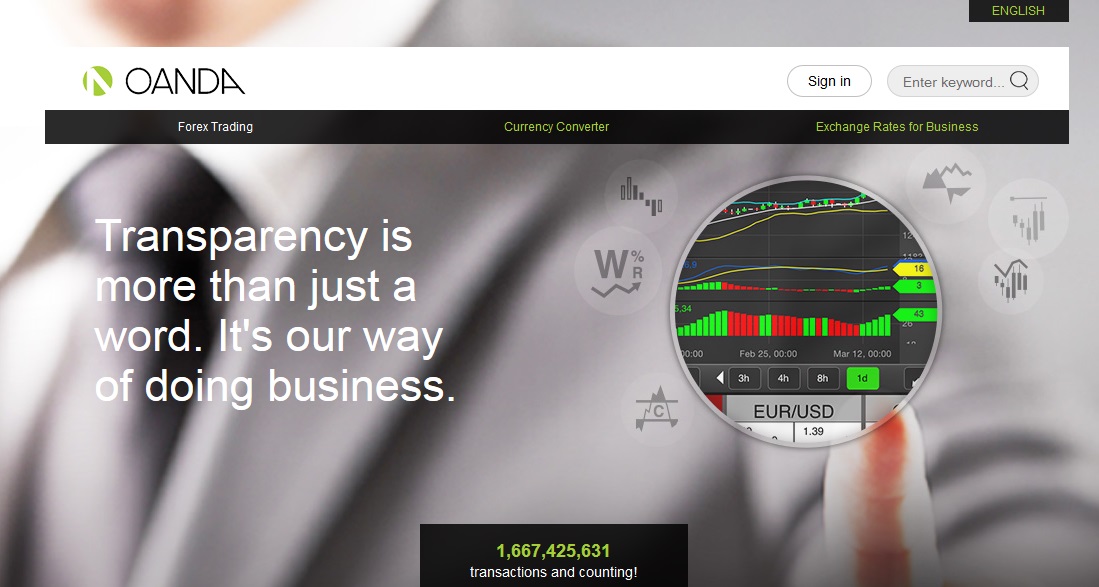 Oanda Forex Broker Accounts
There is only one standard type of trading account at Oanda. It does not distinguish between different types of traders. Being a market maker; Oanda doesn't require a certain minimum size of the capital. Trades of any caliber are welcomed without any trading volume requirement.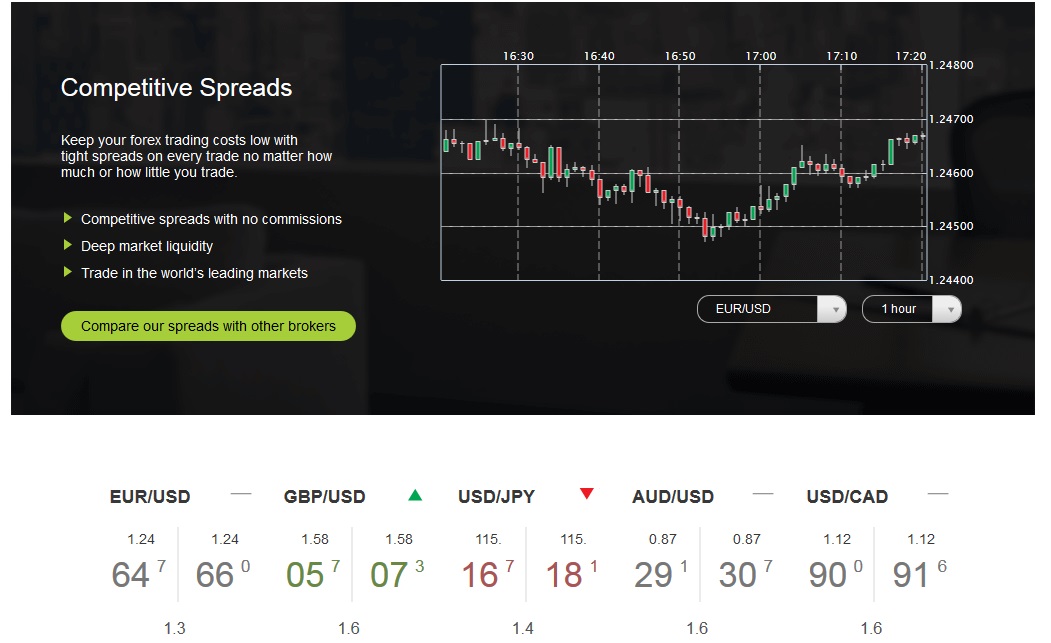 There are no commissions, just a spread based on real-time market activity. Depending on the currency pairs, the spreads start from 1.1 pips. Trading conditions for indices are even better, starting from 0.5 pips. But still, you can get the same or even better conditions from our best Forex brokers.
Oanda Reviews of Trading Platforms
There are two platforms available:MetaTrader4 trading platform and  WebTrader. MetaTrader4 platform needs no introduction because it's considered by traders one of the best.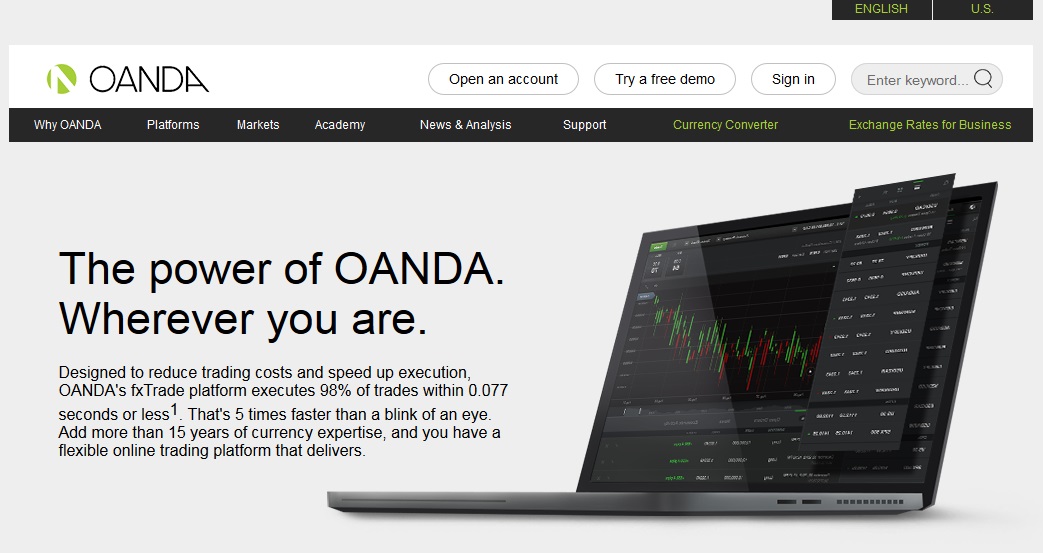 FXTrade WebTrader requires JAVA to run. It has the advantage that it is web based and can be accessed from anywhere in the world by a trader with an internet connection.
Oanda Reviews of Extra Features
There are a number of Forex webinars directed at all types of traders. Also education exclusive for Oanda clients is provided such as Forward Thinking Traders, a new Premium education program presented by Trade with Precision.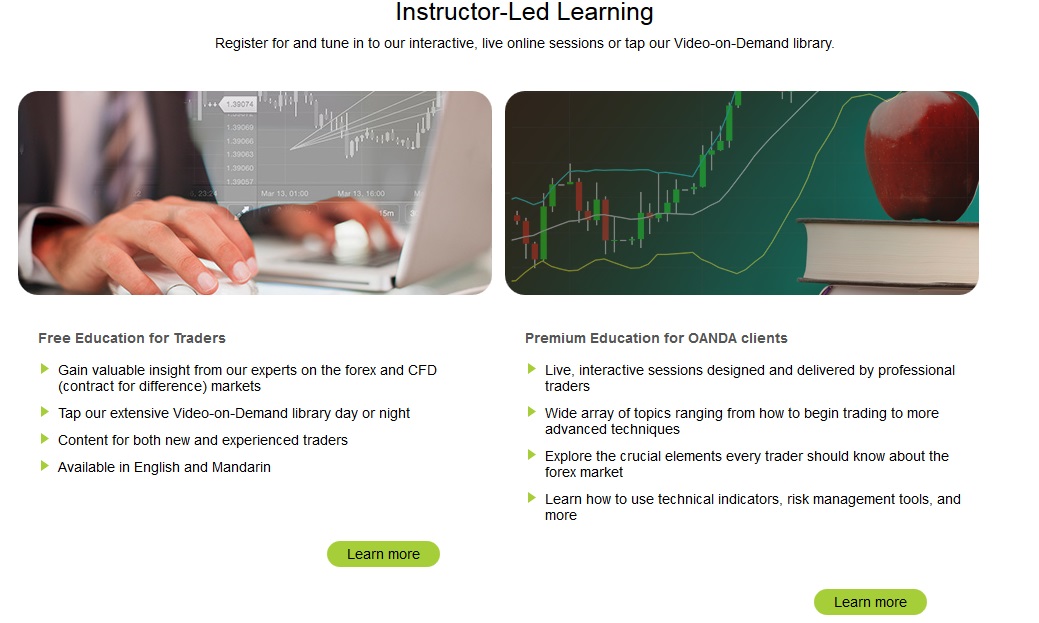 It delivers a deep look at current technical analysis and forex strategies. This 8 hour educational program is split into four webinars that last for two hours.
Oanda Forex Broker Support
Customer support at Oanda is available 24/5 and it can be contacted by means of live chat, email fax or telephone. Offices are maintained in the following locations in the following locations: Bayfront, London, Chicago, Tokyo and Toronto.
Top Forex Brokers had difficulties contacting the support, sometimes it takes them too long to reply or to make one simple thing, so be prepared.
Oanda Deposits and Withdrawals
Deposit and withdrawal options with Oanda are: credit cards, bank wire, PayPal and checks.
Oanda Review Conclusion
Oanda has a number of good things going for it which include innovative trading practices, the fact that all traders are treated in the same way, open and transparent pricing, Forex platforms that are user-friendly and intuitive, a good customer support service acceptable customer support, a great reputation questionable reputation and small spreads. A disadvantage is that the spreads increase in periods of high market volatility. Another disadvantage is the fact that Oanda is a market maker. This means that every time a buy or sell order is placed the broker is the counterparty. Whenever the trader loses money, they earn the same amount. This type of broker is OK for smaller amounts but in the case of larger amounts they can delay your execution or even make the trades re-quote. To sum up, Oanda is a great broker for new and smaller traders that want to see how the market works, while being offered great support. Oanda is an OK broker, but you can find a better deal for you without any problem.