Libertex Review

Spotting a fraudulent broker is a bit difficult, even for me, and I have been a trader for years. Remember, just as we're discovering how such brokers operate, they keep finding better ways to hide their activities. In this Libertex review, you're going to witness just how conniving a broker can be.
Who are Libertex?
The name Libertex forex broker is just a trade name used by the company Indication Investments Ltd. Furthermore, Indication Investments is a subsidiary of the Forex Club Group, which runs various companies in the online retail trading services. Indication Investments is licensed and regulated by the CySEC under license number 164/12. With the license, they can sign up clients from EU and EEA nations as well as most of the rest of the world. For operations in other regions, another subsidiary of Forex Club Group, Forex Club International, is licensed and regulated by the Financial Services Authority (FSA) in Saint Vincent.

Despite all the subsidiaries, Libertex is still the brand name for all of them. That means, when a trader in the EU signs up with the broker, their finances and trading are overseen by CySEC, but other traders outside the EU get the FSA. I have nothing against the FSA in particular, but they are just not as effective as CySEC or other financial regulators in Europe. Besides, it is quite disingenuous for a broker not to be upfront about this fact, because they will not tell traders about the different financial regulators. Instead, they just lead people to believe that they are all safe under CySEC.
Nevertheless, the Libertex scam has still managed to become a recognized name, and the company claims to serve in over 120 countries, operate out of 27 countries and have over 2 million clients. Unfortunately, this is not something I can confirm for sure, but that should not affect your Libertex opinions. Some of the largest forex brokers have been caught doing some nasty stuff like FXCM, who have had plenty of legal troubles.
Services offered by Libertex
Their main product offered is forex and CFDs trading for commodities, energy, shares and indices. They have recently also introduced cryptocurrency trading for the top 6 most popular cryptocurrencies. Looking at their products, they seen very good at face value, until you realize that the trading conditions may not be very favourable.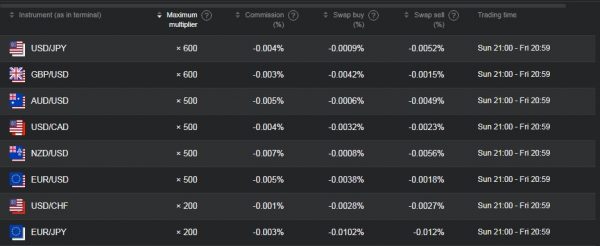 For example, I noticed that they did not have any positive swap for any of the currency pairs, even when there should be one. That is one of the most common unfair practice you get from fraudulent brokers, and it should be a red flag. Besides from that, the amount of leverage is quite low when it comes to exotic and minor pairs. There are about 10 major currency pairs with leverage above 1:100, while the rest had very low leverage. Then you need to know that they charge fees in form of commission rather than spreads. Some people may prefer that, but I find commissions to be suited more for long-term traders.
Finally, Libertex do not have MetaTrader – on a computer, you would have to trade on the web-based platform, and download the Libertex platform on your smartphone. Regardless, lacking the most popular trading platform means that traders don't get a lot of custom indicators and trading signals. The company does not have a Libertex bonus, which is also a downer.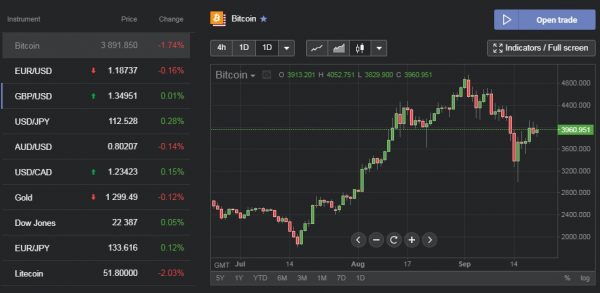 Is Libertex legit?
After checking out Libertex reviews on various online platforms, the company's reviews are not very favourable. There are no forex brokers with a perfect record, but Libertex has generally bad reviews across the board. Given this and their other issues with the trading conditions, Libertex does not meet my standard for a good broker, and I would not recommend them to anyone.