FXTM Review

FXTM, also known as Forex Time is an experienced Forex brokerage with years of presence in the financial markets. In this FXTM review, we will be talking about the trading conditions, licensing options, withdrawals, and deposits of the brokerage and compare them to already existing standards in the industry.
We will also try to make the article centered around the markets that FXTM has access to, but the general tone will be about the global market.
Can FXTM be trusted?
The first thing we need to tackle is the reliability of the FXTM brokerage. In order to do so, we have to take a look at their licenses and the countries where they can legally offer their services to.
Right now, if we access the website, it immediately identified the IP address where the user is coming from. Therefore, depending on where you log-in from, you may receive a different FXTM opinion than us. For example, customers logging in from any EU nation will see that the company is licensed by both the FCA (UK) and CySEC (Cyprus).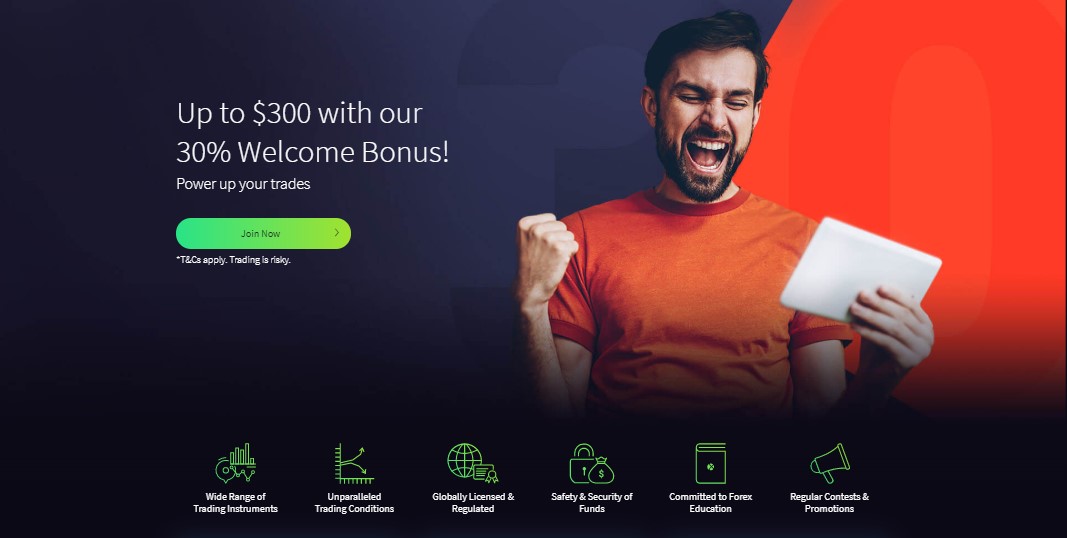 However, clients from anywhere outside of the European Union will be met with a license from the FSC (Mauritius).
Judging by the licenses given by such reputable regulators, it's easy to be convinced that FXTM is more than reliable in terms of legality and code of conduct.
What about the trading conditions?
A Forex broker cannot be reviewed properly if we don't look at their trading conditions. The legality of the company may be under control, but when it comes to discussing the conditions, they could potentially make or break the brokerage.
In FXTM's case, we also need to consider the competition that the company has to face and whether there are better options than they're currently offering. Furthermore, we need to take a look at both of the markets FXTM covers, EU and outside of the EU.
We will be taking a look at the FXTM Webtrader, maximum leverage, minimum deposits, spreads and withdrawal methods. Should there be any kind of issue with any of them, we won't hesitate to point it out. Let's get to it.
 The maximum leverage
The maximum leverage varies from trading account to trading account, but we can say what the maximum is. Currently, for FX trading accounts it's around 1:1000 and can vary to 1:25 as well. The lowest we were able to find, which is a fixed amount is 1:200.
Considering that both inside and outside EU markets have a standard of around 1:300 it's easy to say that 1:1000 is an amazing feat to achieve and is well above the average in the market. However, in order to truly determine the FXTM Forex broker's profitability for the traders, we need to take a look at the spreads as well.
Available spreads
Spreads are also relative to what account the trader chooses. However, the lowest rate we could find was 0.1 pips on major currency pairs such as the EUR/USD.
The highest that can be found is 1.5 pips on major currency pairs, which is somehow understandable as it only applies to smaller accounts that are designed for beginners rather than experienced traders that make large trades on the platform.
Overall, this FXTM review is indicating a 5/5 rating, but we need to find out about the deposits and the withdrawals as well.
FXTM withdrawal and deposit options
Forex Time does now hold back when it comes to making depositing and withdrawing as diverse as possible. Right now there are three dozen withdrawal methods to choose from. Most of them are very country-specific, but there are others that we know and love.
Things such as Wire Transfer, Credit/Debit cards, Neteller, Skrill, PayPal, and various others.
However, the best part about it all is that there is no withdrawal fee. Meaning that you don't have to worry about paying the brokerage anything from the profits that you've earned yourself.

However, depending on which provider you use, you may have to cover some of the fees. For example, Skrill, Neteller, and PayPal usually have an added 3% on the transferred amount. A direct transfer into the bank account is completely free and covered by the brokerage though.
But, it may take a bit longer. The Wire Transfer takes around 5 business days and the Credit/Debit card takes around 10 business.
Minimum deposits
The minimum deposits with FXTM are also very user-friendly considering that there are essentially none. If you choose the correct account type you may have to pay no more than $10.
The largest we could find was $25,000 but that's for the most effective account possible with numerous advantages.
In the past, customers could register with the brokerage for completely free, but that wasn't the best business model to keep for long.
FXTM Account Types
Since we've mentioned the account types so many times, we should actually feature them at least a little bit. But, for some reason, the process is quite complicated.
There are essentially two types that branch out into three different types themselves. Essentially, FXTM has about 6 different account types.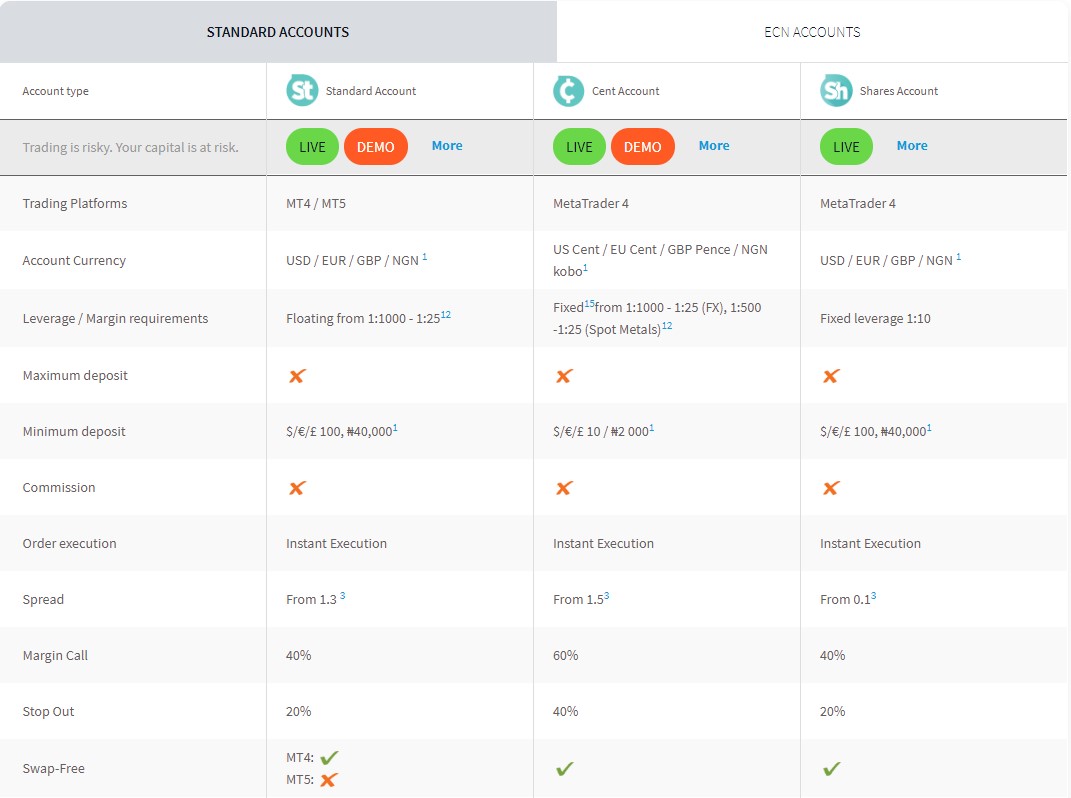 The first types that are the Standard Account, Cent Account and Shares Account fall under the Standard Accounts class, while others such as ECN Account, ECN Zero Account and FXTM Pro Account fall under the ECN Accounts class.
All of them have different leverage, spread, and minimum deposit policies, but in essence, can be accessible for everybody.
Is FXTM legit? Is it worth to trade with them?
If we try to compare the ways this FXTM review went to other reviews we've done on this website, it's very easy to see that the positivity is there.

The brokerage has years of operational history and is, therefore, one of the most desirable companies to trade with. It is also a legitimate brokerage with multiple high-authority licenses and recognitions. FXTM has also won multiple awards in the past and has legitimized its trade offerings.
Overall, it should already be obvious that we're very positive about this brokerage and you should be too.
Forex Time is definitely recommended and one of the best brokerages we've had the privilege to review.