FXCM Review

Why should you read this FXCM review? Being the largest forex broker on the market, FXCM has definitely got a lot to offer, yet their offer may not be suitable and accessible for everyone. FXCM offers solid trading, but no bonuses are offered. Continue reading FXCM review to find out more!
FXCM Forex Trading Broker at a Glance
Forex Capital Markets, or simply FXCM, is an online broker based in the United States with a host of intriguing newest features. This brokerage lets its clients to speculate on global foreign exchange by means of margin Forex trading. FXCM has proved that it has a lot of expansion, being awarded as the fastest growing broker three times in a row.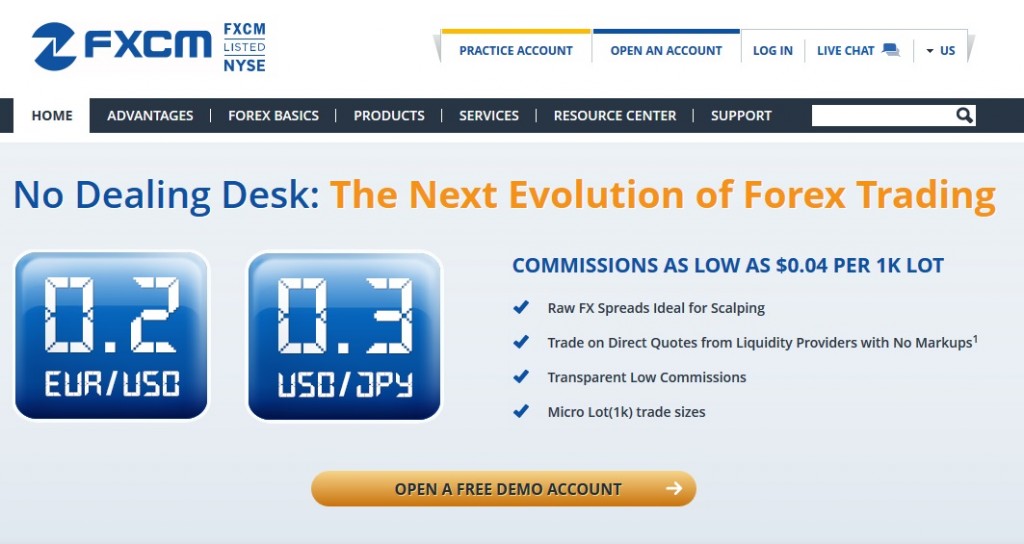 FXCM Forex Broker Accounts Overview
There are three main choices when selecting an account: Standard, Active Trader and Private Client Group. The minimum deposit is a bit on the high side; even a standard account requires a deposit of $2000. While FXCM is not so easily accessible for the starters, continue reading this FXCM review to find out why it is actually worth the money!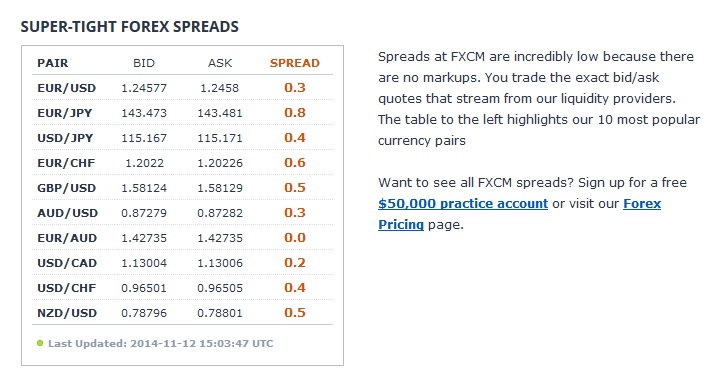 It also discriminates between US residents and non-US residents: the former have 50:1 leverage, while the latter have up to 1:200. The majority of the spreads are between 2 and 3 pips; while not being the absolute best spreads available on the market, they are low enough to be competitive. The demo account is offered with $50,000 virtual money and is available for 30 days, a limitation that is not in place in the case of other brokers. For each type of account, a different username and password needs to be used.
FXCM Reviews of Trading Platforms
FXCM uses the classic MetaTrader4 trading platform available everywhere as well as other ones that have a more restricted use: Mirror Trader, Nina Trader, ZuluTrade and AgenaTrader. The in-house trading platform is called Trading Station. When a broker has its own trading platform this is the best indicator that they are serious about what they are doing and they treat the user with the consideration they deserve. The accent is put on user-friendliness and simplicity, leaving also a lot of possibilities for customization. All the market orders are implemented, along with a series of improvements that ensure that the trader gets the best possible price when introducing a market order.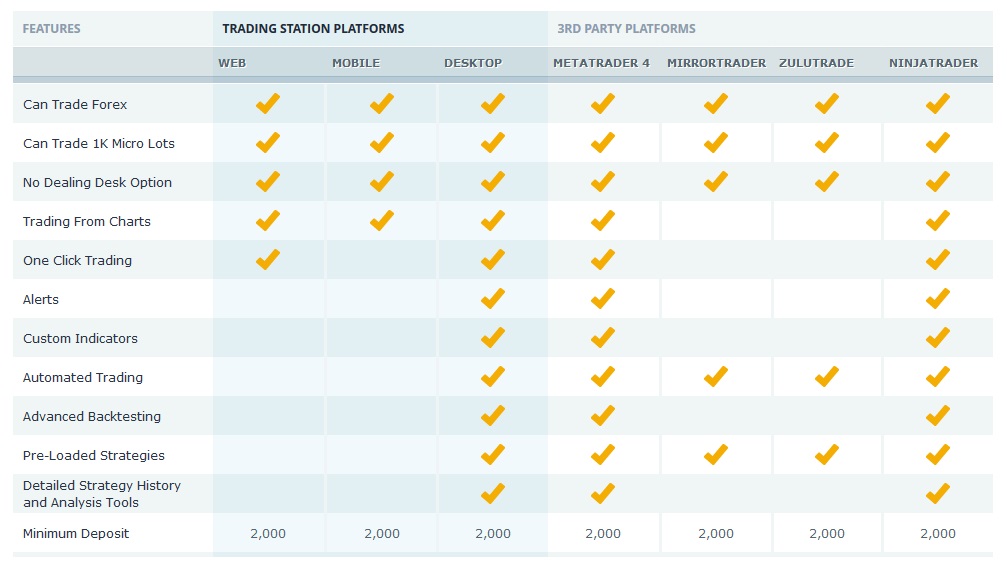 The FXCM App Store is a professional and developed trading app for the MT4 platform and its inclusion is welcomed. FXCM is now offering a $99 app for free when opening a live account and depositing at least $2000. There are many useful apps, Breakout2, Automatic Trend line Indicator and 24h Trend Locator to name a few.
FXCM Reviews of Extra Features
There are a few tools available to those who are just getting to know the market and FX Trading station. Educating manual for installing and using FX Trading Station are offered in numerous formats, as well as walk through videos that provide an overview of the Trading Station leading features. The features are great, make your own FXCM review of the tools to find more!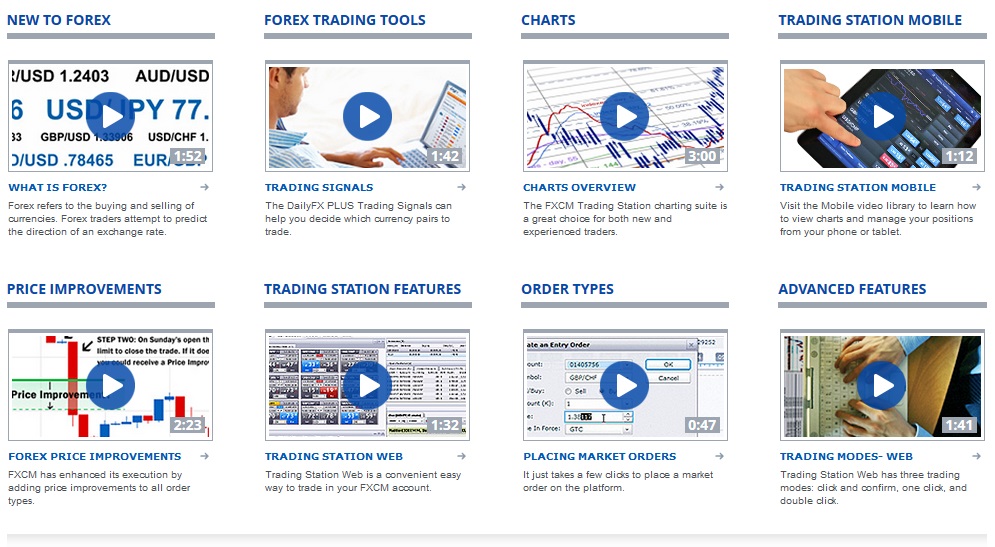 A customer support officer will introduce them to the system either via chat or over the phone. To get to know the FOREX market, trading tips are provided on their free news site, www.DailyFX.com, free courses are available as live webinars, as well as paid courses: DailyFX Plus, DailyFX 360 Plus and DailyFX on Demand with prices between $50-2500.
FXCM Review of Customer Support
Customer support is provided 24/7 by a multi-lingual staff speaking over 20 languages reachable by international toll free calls, chat and e-mail, fax, opportunity to call the trading desk and the active trader.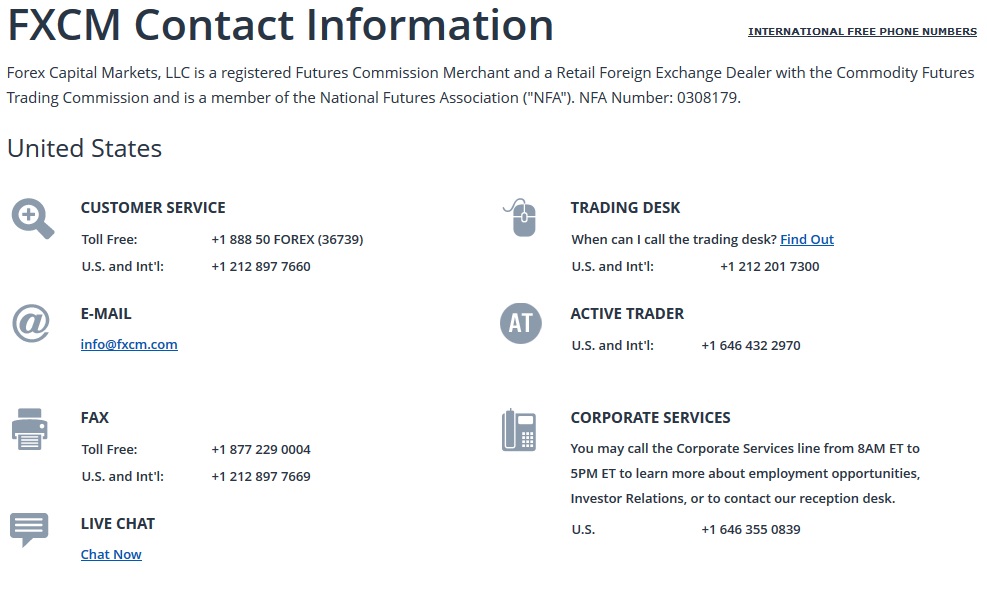 FXCM Deposit and Withdrawal
Depositing and withdrawing with FXCM can be done via credit cards, bank wire and ACH.
FXCM Review Conclusion
FXCM is broker focused on growth that knows how to choose its clients. It has proved that even if they tailor to high-end traders, good policies, technological improvements as well as support responsiveness can make them catapult to the top. The large accounts translate to small spreads; thus making them very competitive. All these reasons amount to making FXCM an excellent choice for clients, especially advanced and company traders.