CMC Markets review

Are you feeling unsafe trading with CySEC regulated brokers and want to switch to a UK-based forex broker that offers high quality services? The reviewed broker is located in the United Kingdom and makes sure that your trading remains safe. Are its services good enough for you? Find out more in our full CMC Markets review!
CMC Markets broker at a glance
Based in London, United Kingdom, CMC Markets is owned by CMC Markets UK Plc. As mentioned before by other CMC Markets reviews, this broker is registered with the Financial Conduct Authority (FCA) and also the UK Gambling Commission.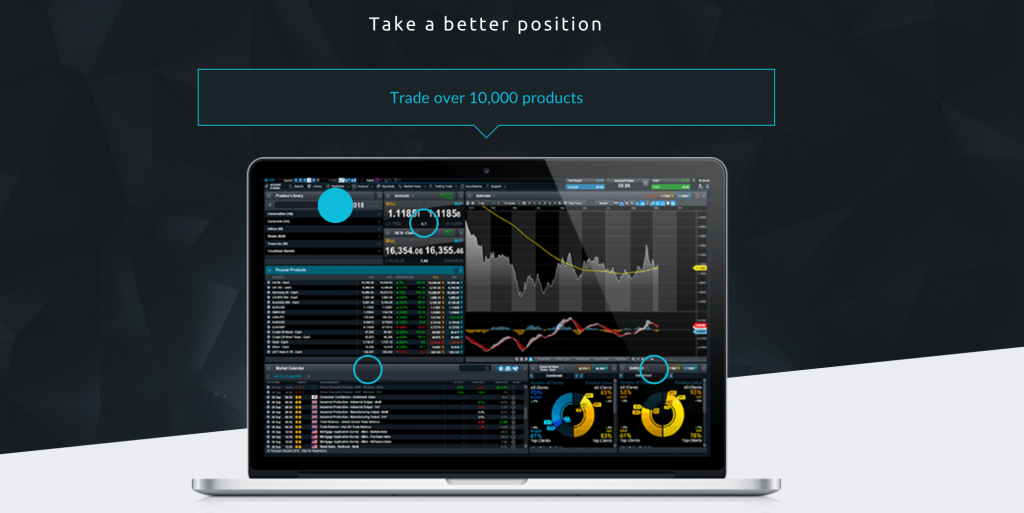 Furthermore, this broker has offices in 14 cities worldwide, including Sydney and Singapore. The broker offers forex, CFD trading as well as spread betting services.
The broker was founded in 1989 and is one of the more well-established and well-known brokers in the UK, with a reputation for stability and reliability. CMC Markets won the 'Financial Services Provider of the Year' award from Shares magazine in 2013, 2014 and 2015. Additionally, it won 'Best Online Trading Platform', at the Shares Awards in 2013 & 2014.
CMC Markets trading accounts
When you are registering with a broker, it is important to know that the account you are opening will meet all of your trading needs. Some of the brokers give you a choice of several different account types with the basic rule: bigger deposit, wider service package. CMC Markets takes a different approach to this and does not require you to make larger deposits in order to receive all available services.
At the time of writing this CMC Markets broker review, the company offers access to 'Live' accounts and 'Demo' accounts. A demo account allows you to practise trading in a risk-free environment with virtual funds so you can get to know the CMC Markets trading platform. Opening a live account gives you full access to the many features and trading tools CMC Markets offers, and believe us, there are plenty of them.
CMC Markets reviews of trading platforms
This broker provides you with a customisable trading platform that was developed in-house. As has been mentioned before, this trading platform has won several industry awards over the past few years.
The CMC Markets trading platform is web-based so can be accessed via your browser – there is no need to download any additional software. Web-based trading platforms are always up to date, so you won't need to worry about downloading updates either.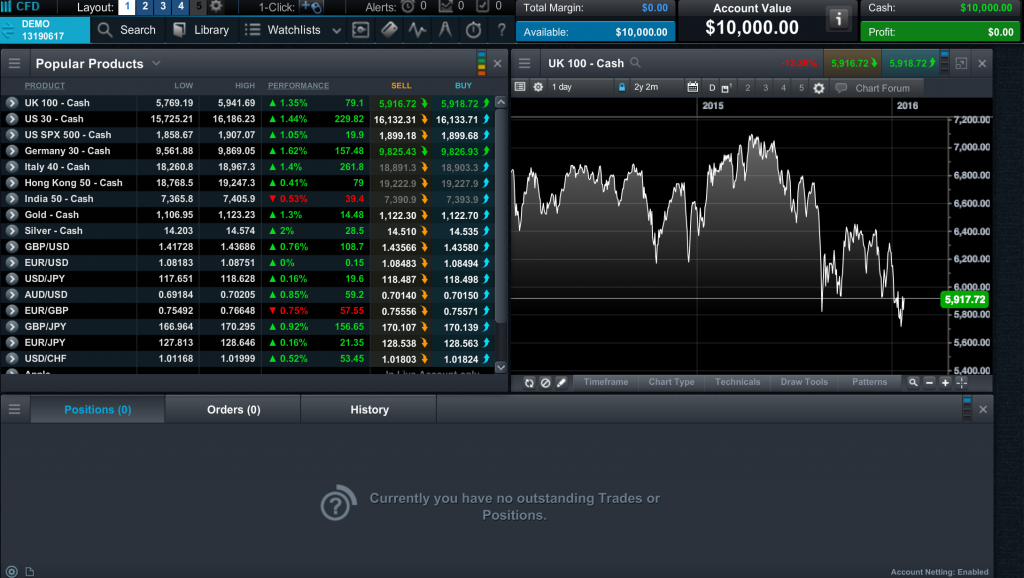 The platform offers a choice of 80 different technical indicators and drawing tools which support technical analysis and the advanced charting package. Also, it has five different pre-defined but completely customisable platform layouts, including an FX layout, a Countdowns layout and a charting layout.
CMC Markets recently launched price alerts for its iPad app and made changes to its account close-out policy. The company introduced its latest product, binaries – an alternative way to speculate on the financial markets, with limited risk.
Furthermore, this broker has catered for traders who like to monitor the markets and trade on mobile devices. The CMC Markets trading platform is available on both Google Play and Apple App Store. There are four separate apps available via the App Store, a CFD trading app for the iPhone and for the iPad and a spread betting app for both. Android devices are served by a spread betting app and a CFD trading app too.
CMC Markets review of deposits and withdrawals process
Having a good deposit and withdrawal system is a must for the best FX brokers nowadays. When it comes to making deposits with CMC Markets, you can choose between debit/credit card payments as well as bank transfers. It is important to know that deposits made via UK debit cards attract zero commission, while all other card payments incur a 1.8% commission charge. Bank transfers can be made via standard and express method. The second method should top up your balance in the same working day, if it was made during normal working hours, or on the next day. Bear in mind that due to the express nature of the payment, the fee on express bank transfers will be higher than on standard transfers.

When it comes to withdrawing profits from CMC Markets, you will be able to do so via the same methods as depositing. Bear in mind that you will be obliged to verify your account details when you ask for the withdrawal. Also, express bank transfer withdrawals will incur a £15 fee. All other withdrawal methods are free, but it can take up to six days for the funds to appear on your card or bank account balance. The best part of the withdrawal process is that you can do it via the Withdrawals tab within the platform or by contacting customer support.
CMC Markets forex client support
When you are choosing a broker, it's important to take its support availability into account. When you decide to sign up with the CMC Markets, you will be provided with a wide choice of support options. These methods include email, phone support and live chat, available 24/7 when the markets are open.
Additionally, the broker provides you with company details, so if you live in London, Singapore or Sydney, you may have an opportunity to visit the company's office for education events. Support is available in English, French, German, Italian, Swedish and Spanish.