Capital Index Review

80.6% of retail CFD accounts lose money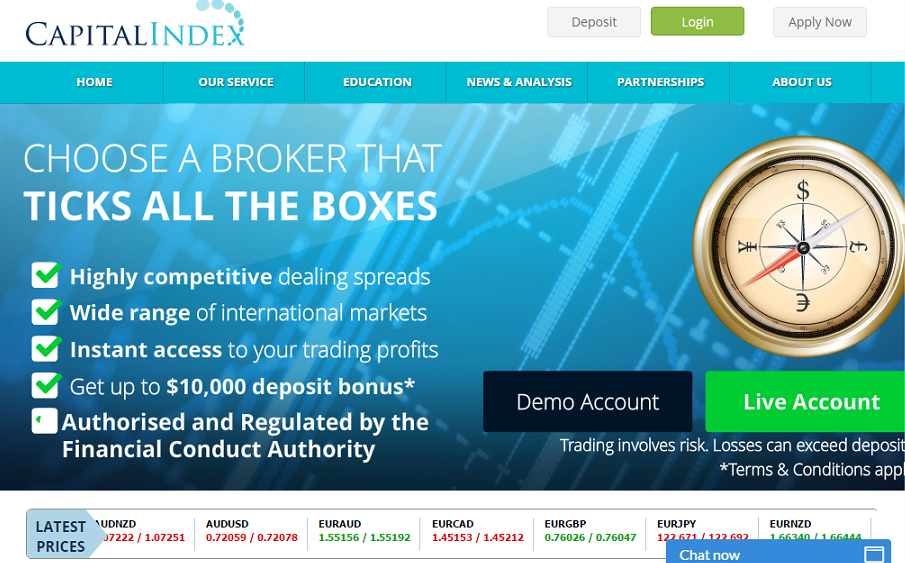 Capital Index Customer Support Review
Capital Index offers customer support through:
Live chat
Telephone
Email
They also have different service lines for their clients in different countries such as Cyprus, Australia, South Africa and more.
You can also contact them via email at clientservices@capitalindex.com.
While Capital Index broker offers customer support through different mediums. You experience a fair share of problems which makes dealing with this broker quite difficult.
The main problem you will face with Capital Index's customer support is poor response time especially to emails. Do you believe it is fair that you have to wait over a week to get a response from a broker about issues concerning your money?
The whole idea behind customer support is assisting the customers/clients. However the Capital Index broker's customer support does the opposite of that. In our opinion, a company like this should not be allowed to continue business.
Unfortunately we can't stop Capital Index.
However we can help you protect yourself from the Capital Index scam and others masquerading as legitimate forex brokers.
The reality is you are a paying customer and therefore Capital Index should treat you as a priority and with respect.
You should not have to wait over a week for a response to an email.
Customer service agents should be there to help you. Not to make you feel like you have been forgotten. Capital Index and a number of other online brokers need to remember this.
Capital Index Review of Accounts
While we strongly discourage it. If you are still interested in registering with the Capital Index broker, there are four account types to choose from.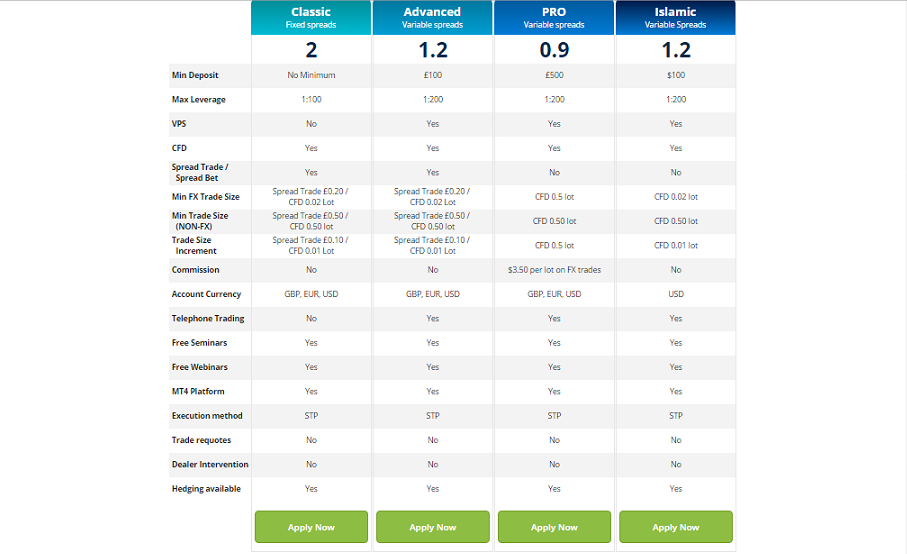 These account types are:
Classic
Advanced
PRO
Islamic
Capital Index's Classic account is differs from that of other forex brokers. This is because there is no minimum deposit. Here is what you receive if you register for a Classic account: a max leverage of 1:100, seminars and webinars at no extra cost, MT4 Platform and the ability to hedge funds. This goes along with a fixed spread of 2.
The Advanced account offers everything that you would receive if you signed up for the Classic account however instead of a max leverage of 1:100, it would be doubled at 1:200. Along with that, you'd get VPS and the ability to conduct trades over the phone. The minimum deposit for this account is £100. Also you would receive a variable spread of 1.2 instead of a fixed spread of 2.
The PRO account option offers you most of the features of the Advanced account. However there are a few changes. Instead of a variable spread of 1.2, you would receive a variable spread of 0.9. In addition to that, you no longer have a spread trade/spread bet but rather a CFD of 0.5 lot. You also receive of a commission of $3.50 per lot on FX trades. The minimum deposit for a PRO account is £500.
The final account option is the Islamic account option. Now this one is quite interesting. It is in accordance with Islamic principles and is compliant with the Shariah law. This account is meant for Muslims who wish to trade. It allows them to do so without the chance of incurring Swap or Roll-over fees on those positions which are held overnight. This account is only available to Islamic traders who are unable to accept any interest their trading account may receive.
The Islamic account has no interest/Swap charges, no time limit placed on positions, no spread widening, a max leverage of 1:200, no re-quotes, a CFD account based in USD and instant access to your trading profits. The minimum deposit for this account is $100.
Capital Index Platform
You won't find much variety when looking at the Capital Index forex broker's platforms. They only offer the MT4 platform which you may already know as the best platform for forex trading.
However when a company like Capital Index gets their hands on it, it is not utilized very well. Their version of the MT4 platform seems to pale in comparison to that of other brokers.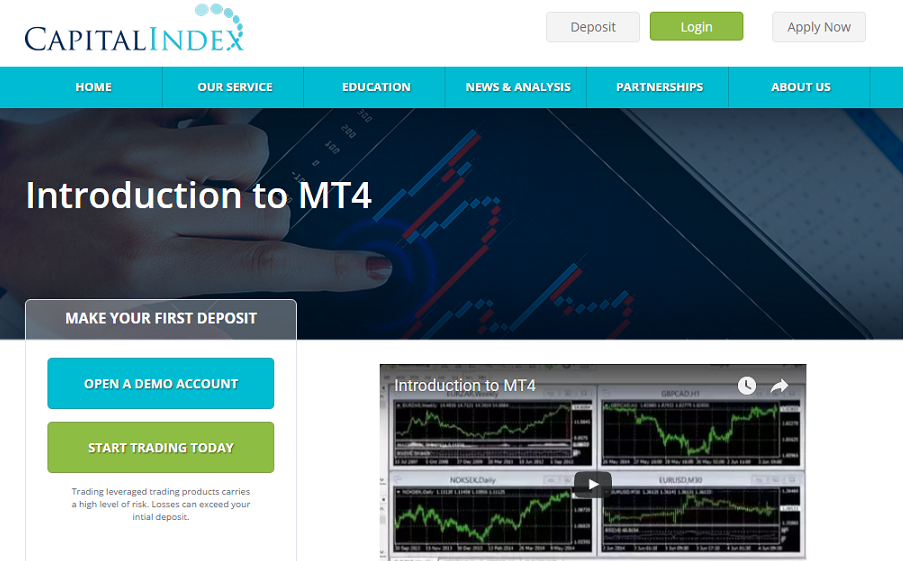 The charts seem off – you do not receive accurate and timely data which is essential for making profitable trades. In the end the Capital Index broker's version of the MT4 platform underperforms and you would be better off with a completely different broker.
Capital Index Review Conclusion
While Capital Index's Islamic account is quite refreshing and may be attractive to you especially if you are an Islamic trader, you are still being advised to stay away from them. You will not only experience monetary loss but also quite a lot of frustration. Do your best to avoid the Capital Index scam.
Choose a good broker from our compare Forex brokers table!
80.6% of retail CFD accounts lose money
Capital Index forex broker offers trading of CFDS, spread betting and spread trading of a variety of financial instruments such as foreign exchange (forex), indices, commodities and more. Read our Capital Index review to find out why you should avoid the Capital Index scam.