Reviewing Buy4Power broker – Is this company a scam?

Forex trading is a very popular market globally. Thanks to Forex brokers, traders of all backgrounds can become part of this market. However, not all of them are equally good. There are some brokers that should be avoided altogether. This makes finding a safe and secure service provider a bit of a challenge for many traders.
After doing a very detailed and comprehensive review of Buy4Power, we were able to find out that there are many challenges that this company faces. We believe that by trading with this brokerage you are opening yourself up to a number of risks. As we were able to find out, the broker is not licensed by any regulatory agency.
If you want to learn more about this Forex broker, follow our review as we discover everything that there is to know about the Buy4Power FX broker.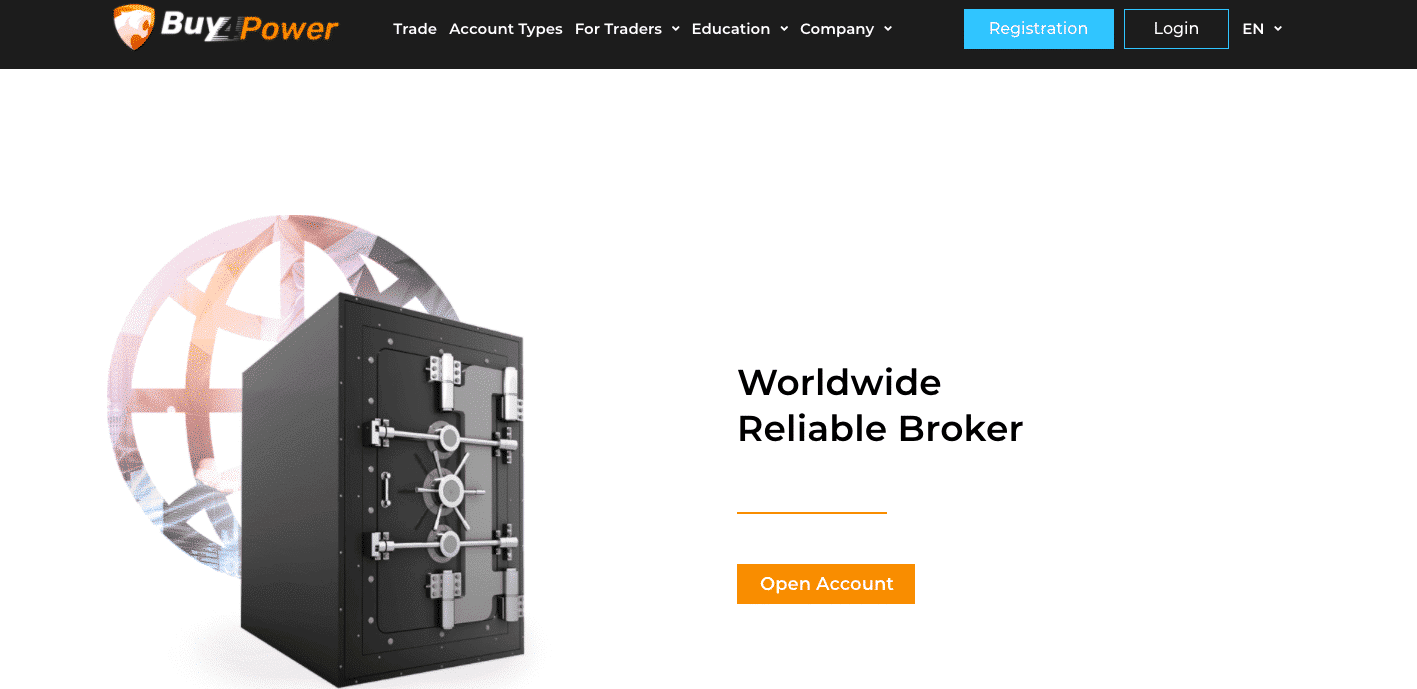 What is Buy4Power and how does it work?
While reviewing Buy4Power we were able to find out that the Forex broker is registered in the Marshall Islands, which makes it an offshore Forex trading brokerage. The jurisdiction where this Forex broker is registered does not offer any oversight or a regulatory framework for Forex brokers.
This creates a number of challenges and problems for traders, both for beginners, and experienced ones. However, it is very unlikely for an experienced trader to fall for this company. Even after a few minutes on the website of the broker, it is very easy to tell that there is something shady going on.
We believe that Buy4Power is most probably a scam Forex broker. There are a number of things that led us to believe so. We will discuss more detail later in the guide.
One very confusing thing about this Forex broker is that it claims to be offering services globally. We believe that this statement might be part of the scam that this broker is facilitating. It is impossible for Forex brokers to offer services in regions such as Europe, for example, to offer services without a local license. The same is true for the USA as well.
The regulatory status of Buy4Power
As we were able to find out while reviewing Buy4Power, the broker is not regulated by any agency. It should not be a huge surprise, since there simply are no regulatory agencies in the Marshall Islands. That might be one of the reasons why this company decided to register there.
There are a lot of companies that use off-shores to conduct illegal activities. Because of the lack of laws in such jurisdictions, companies such as Buy4Power easily get away with a lot of wrongdoings.
Trading with a broker that is not regulated can be extremely dangerous for traders. This increases your risk of losing your money. What's worse is that you will not have any way to get back your funds if you decide to trade with this broker. This happens because there are no local laws in the Marshall Islands that would hold this company accountable for its wrongdoings.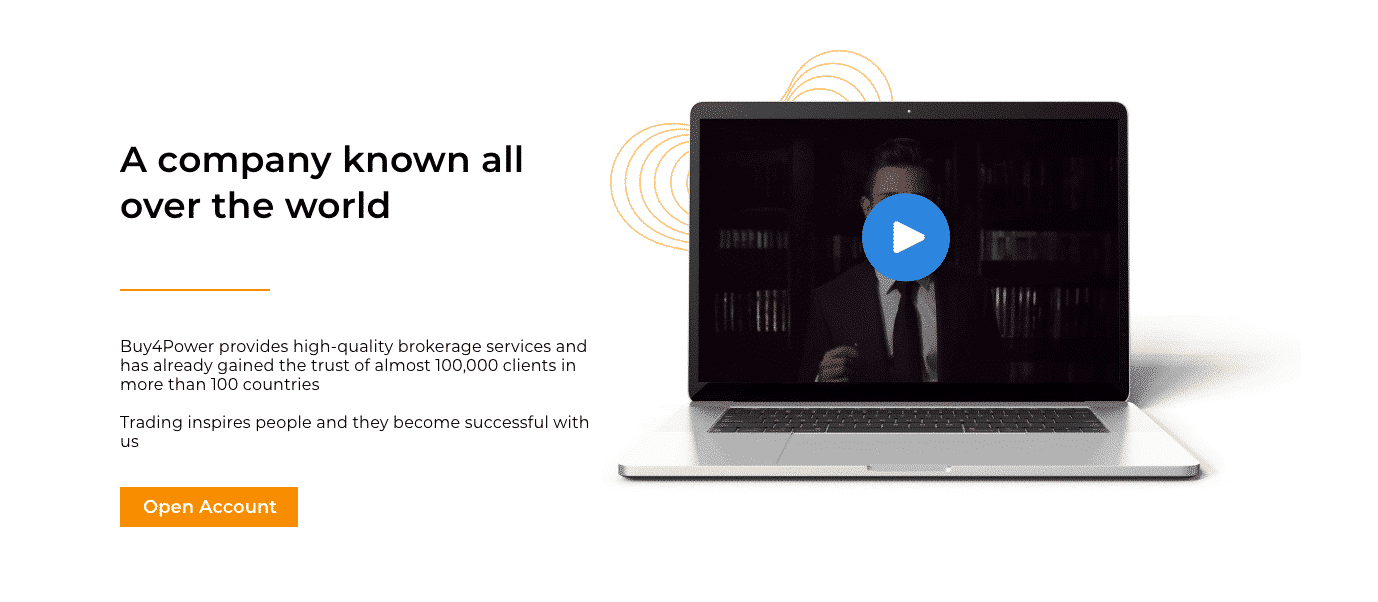 Review of Buy4Power – The importance of regulations
In markets such as Forex trading, safety and security are of utmost importance. To make sure that you are staying safe, you should only trust reputable and regulated Forex brokers. There are several top-tier regulatory agencies globally, thanks to which, Forex trading becomes safer.
These regulatory bodies include FCA of the UK, CySEC of Cyprus, CTFC of the USA, and many others. In the case of Buy4Power, we were able to find out that the company is not licensed by any regulatory agency. This can make trading very dangerous, especially for beginners.
Because of this, we do not recommend trading with this broker. There are many other Forex trading providers online, that are much safer to trade with.
What does Buy4Power offer?
While reviewing Buy4Power, we tried to focus on many different aspects of the broker. We started by reviewing the general information of the Forex broker, after which, we have decided to dive deep into everything else. We were very sad to see that there are many more problems with this broker than just the regulatory status.
We were able to find out that the Forex broker offers 4 different account types. Mini, Silver, Gold, and VIP. While this type of distribution of account types is normal for a broker, everything gets weird when we try to compare these account types to each other.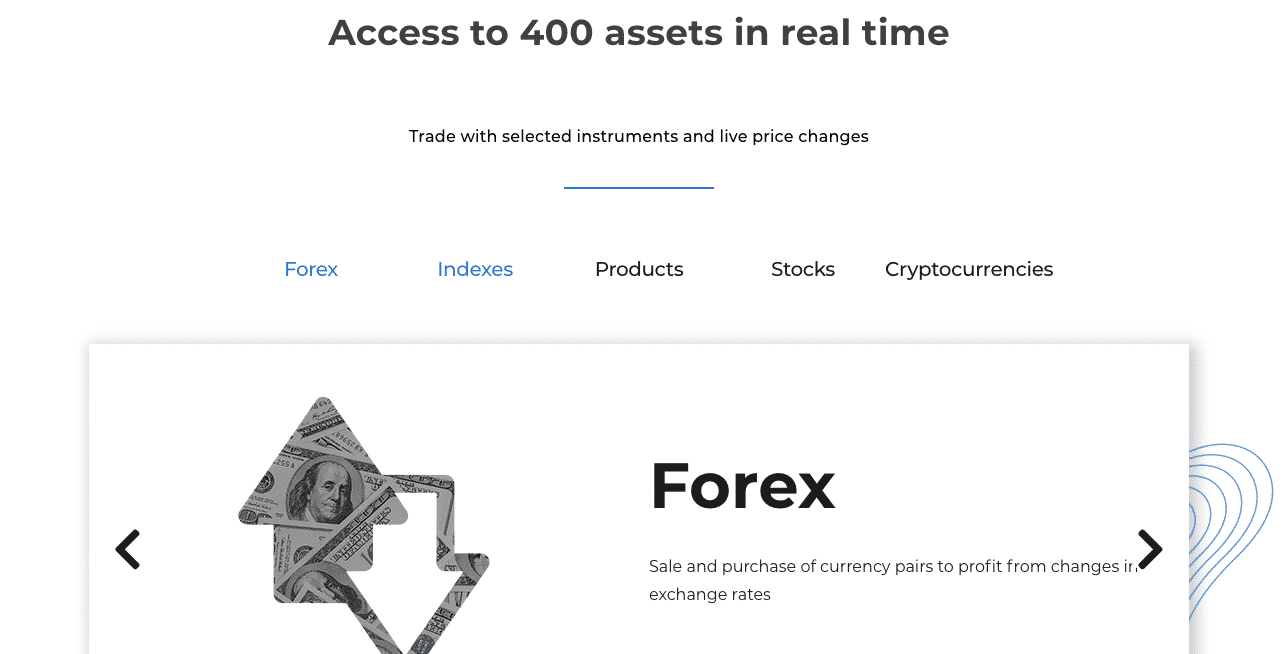 The leverage for traders is the same for every type of account, trading conditions are also very similar. Simply put, there is no need for creating four different account types if you are going to offer the same thing through every one of them. The minimum deposit to create a live trading account is $500.
While it is not that much, it certainly is too much for an account called 'mini'. As for the spreads, they are pretty high. We believe that the broker is trying to charge as much money as they can on spreads. For Mini, Silver, and Gold account users, the spreads are identical and start from 3 pips. As for the VIP account, it starts from 2 pips.
The worst thing is that we found out that the spreads are much higher than the broker says they are. When we tried to open a position for EUR/USD, we saw that the leverage was as high as 7 pips. This is too much, especially for a currency pair such as EUR/USD.
This currency pair is known for its high liquidity, which ends up in lower spreads. However, as we found, this is not the case for Buy4Power.
Inactivity fee
Another thing that makes us believe that Buy4Power is a scam is that it has very disturbing laws. For example, the broker claims that if there is no trading activity on your account for 30 days, your account will be considered dormant. For this, the broker will charge a monthly fee of $50.
First of all, the period of inactivity is too short, in addition, the amount of fee charged for inactivity is too high. There are many other brokers who have the same laws, but the inactivity period for them anywhere between 6-12 months. As for the monthly fee, it mostly is about $10.
Buy4Power review – Trading experience
While trading Forex, most people are looking for a place that can offer them a smooth trading experience. This is not the case for this broker, whatsoever. We were very sad to see that it is very hard to do anything with this company. Even the easiest tasks take forever.
According to our review of Buy4Power, the company offers access to a number of trading assets, including Forex, Indices, Stocks, and even Cryptocurrencies. The weird thing about it is that while actually trading, it is almost impossible to find the trading asset that you are looking for.
The trading platform, which is totally web-based, is simply useless. We believe that it can not be used for successful trading. Other than being useless, it even looks very bad. There are some indicators that a trader could use, but it would hardly help.
Reviewing Buy4Power – Payment methods
As for the payment methods, the broker claims to be offering numerous opportunities for traders to make deposits. While making deposits is not much of a problem with this broker, withdrawals do come with many issues. You can pay with Visa, Mastercard, Maestro, Wire Transfers, UPayCard, and many other solutions. However, when you try to withdraw your funds, whether you have made any profits or not, you will have to face major issues.
The payments take forever to be processed with this company, and as we were able to find out, they hardly ever arrive. If you have any funds deposited on this broker, we would recommend trying and get your money back as fast as you can. They are in great danger.
While reviewing Buy4Power, we were able to find dozens of people who said that they have been waiting for their withdrawals for months without any luck.
Bonuses & Promotions of Buy4Power reviewed
The Forex broker prides itself on offering its clients special types of bonuses and promotions. But, there is nothing to be proud of. As we were able to find out, the bonuses are useless. The broker claims that it will give you a certain amount of money as a bonus if you make huge profits.
We believe that this is not true for a number of reasons. First of all, it is impossible to make any type of profit with a broker such as Buy4Power. Also, even if you somehow managed to not lose all of your funds in just one position out of nowhere, the broker would easily find a way to somehow not give you your bonus.
This has happened to a number of Buy4Power traders. They are saying that the broker said that they violated some rules, because of which, they can't receive the bonus.
Also, a very strange thing is that the broker claims that it offers such services in more than 100 countries globally. According to local laws in Europe and the USA, Forex brokers are restricted from offering bonuses to traders. If a company does so, it means that it is violating the law.
But we believe that this broker does not have a problem with violating laws, as it is not even licensed in any of the jurisdictions globally.
Educational material offered by Buy4Power
According to the requirements of leading regulatory agencies, every Forex broker should offer traders educational material. At first, we were glad to see that the broker had a special page for education. However, when we tried to open the page, it ended up being empty.

The broker prides itself on offering educational material for both, beginner and experienced traders, but the reality is far from that. The broker simply lies that it offers such material to traders. The pages dedicated to education are totally empty, without any information.
This is another reason why we believe that Buy4Power is a scam Forex broker. The only aim of the company is to attract as many traders as possible only to steal their hard-earned money. So, you should avoid this broker at all costs.
Buy4Power review – Inconsistent information
If you visit the website of the Forex broker, at first, you might think that it is another regular company. However, after spending a few minutes on the website, you can very easily tell that there is something very wrong with this Forex broker.
The website of the company does not necessarily look bad, but it is useless. There is no information provided by the broker on its website, it only gives us information about major details. Also, the information provided by the broker is inconsistent. On one page, they claim that the maximum leverage is 1:100, on another one, they claim to be offering leverage up to 1:200.
Should you trust Buy4Power FX broker?
We think that Buy4Power is a scam Forex broker and should not be trusted by any traders. There are many problems that this company has. First of all, it is not authorized by any regulatory bodies. Also, the information that is provided by the broker is inconsistent.
Some of the pages on the website of the broker are totally empty, without any information. The customer support team of the broker never replies to the questions, and there are many other problems as well.
In the end, we do not recommend trading with Buy4Power because we believe that it is a scam company.