BDSwiss review

Promises are an integral part of marketing, and every decent company will invest a lot in the advertising segment of its operations. However, the Forex world is full of unrealistic and exaggerated promises, and these statements can be a red flag about potential fraudulent and illegal activities. For example, BDSwiss is a broker that is making lots and lots of promises, and we simply had to examine all of those promotional messages. That is why our in-depth BDSwiss review will provide you with the most relevant information about the broker in question, and you will be able to assess if this broker operates in agreement with the image it portrays.

BDSwiss at a glance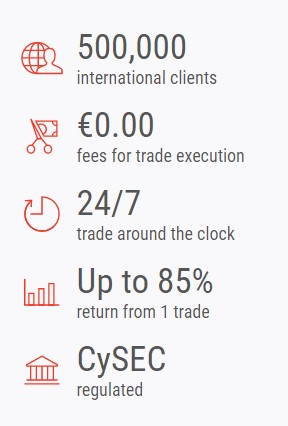 As they say on their site, BDSwiss has had more than 500.000 clients over the years, and this broker house offers "up to 85% return" on a single trade. However, the background of the organization is what interests us here, and we need to know the structure of the enterprise to eliminate a potential BDSwiss scam. It seems that the broker is, in fact, a trademark of BDSwiss Holding Plc. and that the headquarters of this corporation are located in Limassol, Cyprus. BDSwiss broker was founded in 2012, and a year later it received its CySEC license, under the number 199/13. The permit from this regulatory body has a major significance in the foreign exchange market, but not everything is equally great about this particular trading provider.
BDSwiss – types of accounts
Every Forex broker needs to offer a variety of options to its clients, and a lot of BDSwiss reviews are saying that BDSwiss significantly lacks in the array of categories that they are providing when it comes to types of accounts. In other words, traders have only three options at their disposal, which includes Basic, Bonus, and Black account. To be honest, their titles are not attractive either, but the features and characteristics of these categories will not impress a demanding audience such as Forex investors.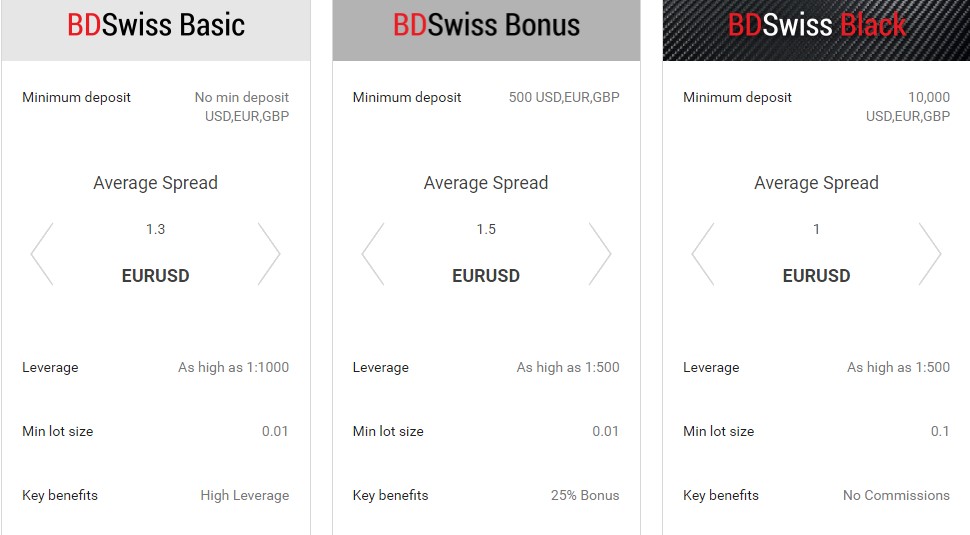 Trading platform
The nature of the trading platform typically has a significant effect on the overall performances of the trading site, and this "rule" applies to BDSwiss broker as well. However, this company did not provide any information on their website about the software that they are using, and we barely managed to find out that their platform is, in fact, a well-known MetaTrader 4. A lot of broker houses are opting for this particular software solution, but the majority of companies at least have the decency to tell their clients a bit more about the platform that will be used when the actual trading process takes place.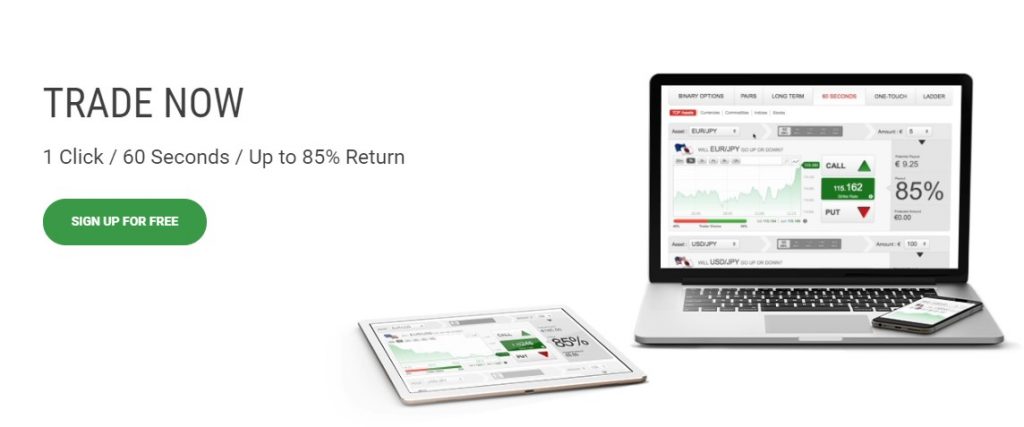 Bonuses and rewards
Promotional activities are another area where the website of BDSwiss is not helpful at all, and you will not find any relevant information at this destination. In our BDSwiss opinion, this is a major drawback, and a lot of clients will be deterred from joining this broker if they see that BDSwiss does not provide any trading incentives or bonuses. Without "free stuff," we are sometimes hard to lure into a trap, and this makes the task ahead of BDSwiss even more challenging.
Banking methods
Of course, not all BDSwiss opinions are negative just because of the lack of information. On the contrary, the lack of payment options is also a part of this viewpoint, and when it comes to deposits and withdrawals – the site of BDSwiss is not very helpful once again. We can only guess that clients can use the most common money transferring methods and that it will not take forever for funds to be on your account when you need to withdraw them.
Customer support
Multilingual customer support and free courses and webinars are a part of BDSwiss Forex broker website, and this is one of the rare elements of this broker that are functioning in the proper order. This company is offering several means of communication that you can use to reach their staff, such as phone or e-mail, but a lot more possibilities could have incorporated into their trading terminal.
Conclusion
Even though BDSwiss has been in business ever since 2012, it seems that this company did not improve its qualities over the years, and as you could see from our BDSwiss FX broker review – this trading provider does not offer the best service. It remains to be seen if they will correct some of the mistakes in the upcoming period, but for now – we recommend that our readers find a better solution in case they want to invest their hard-earned funds in the Forex market.