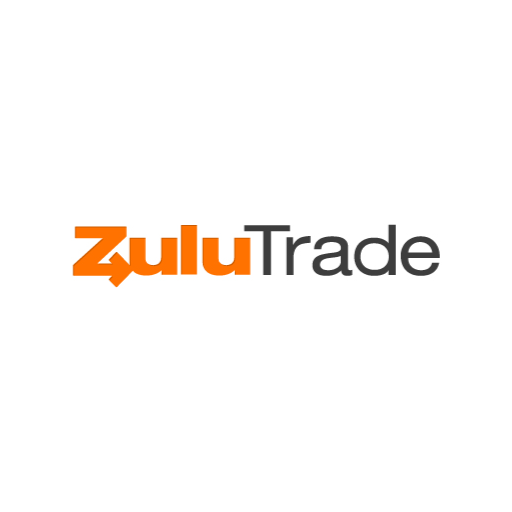 There are many social trading platform on the market today. Today Top Forex Brokers provides a ZuluTrade review – one of the best copy trading platforms! ZuluTrade has been one of the first and it has been adopted by nearly ever major broker. It is a great and simple for both the traders and the copiers. With ZuluTrade you can easily copy trades from the thousands of great traders, while it is also possible to quickly establish a large base of the followers! Check this ZuluTrade review for more!
ZuluTrade Review at a Glance
ZuluTrade is another platform that supports social networking and its appearance on the market confirms that trading social networks are a spreading phenomenon. It can be as good a place as any to make money, but some effort and Forex knowledge are required. By applying some risk management and money management, a trader may obtain good results.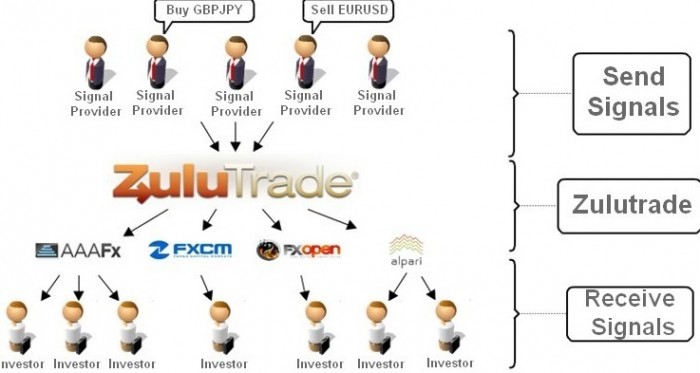 ZuluTrade Features Review
The platform goes to great lengths to advertise the fact that it's available for everyone. There is a functional demo and the real account requires a minimum of $300 to get started, or the equivalent in GBP, EUR, JPY or AUD. People that are followed by other and whose trades can be copied are called signal providers here.
To be a signal provider, it is not necessary to activate on a real account, even traders on demo accounts can be signal providers, which seems like a questionable decision, because it is debatable if someone wants to risk real money to follow someone that doesn't. Also, the profiles of traders are not verified and if someone says that have a history of being a trader or working for a company, we have to take their word for it because there are no credentials. Other users can give comments and feedback in order to make it easier to evaluate what kind of trader a person is and if it's trustworthy enough to follow. There is also the possibility of voting for their performance. However, the user comments are mostly negative and come from people that expect to win all the time and have unreasonable expectations. This makes the ZuluTrade review a bit biased.
There are a lot of signal providers, over ten thousand and there is a search engine available to rank them or select them according some criteria such as how long they have been trading, if they use a real account or if they reach a specified winning percentage. All the signal providers are ranked and it a good place to begin for evaluating a trader, however a trader can be quoted very high in the ratings and then descend abruptly in the following month. There is also the possibility to follow a range of signal providers or to follow the same signal providers that another trader follows.
For every signal provider there are a lot of performance indicators and graphs that make evaluating them easier. All the trades that a signal provider has done in the past is available for examining and all the historical trades can be downloaded in a database, which is a welcomed feature and surpasses other platforms in this category. It is not easy to find the signal provider that is trustworthy and that will help you make good trades. Identifying the best signal providers, not just those that have a high rating in a month, can require significant skill and patience. However a portfolio of good signal providers can be of great help to a trader, especially if he is just starting. Continue reading ZuluTrade review to find out how to get started!
That are a lot of brokers that support and offer this platform, but their preferred broker is AAAfx which is based in Greece. While trading with this broker, the account can be set up in EUR, USD, AUD, GBP, JPY, RUB and CHF. In addition, there are over 50 supported brokers that allow having an account in a variety of currencies. It is true that the other brokers require a commission, while AAAfx doesn't.
The performance of an account at different brokers will vary, because there are multiple spreads and commissions. However this platform records and shows information about average slippage, so that a trader will know exactly which broker is the most trustworthy. This information is provided for every broker and for every signal provider. The main factor that causes slippage is not the platform, but it can be the broker or signal providers that trade on the short term in volatile markets.
ZuluTrader allows for customization when it comes to copying the trades of signal provides. In addition to setting the amount to trade, the stop loss as well as take profit levels can be customized. It is also possible to see how these settings would have fared by using the backtest tool to apply them to historical data.
In order to estimate the risk a trader is exposed to, a helpful tool in ZuluTrade is the Margin Call-o-meter that estimates the possibility of the trader's account running out of money. This can determine him to adjust his positions in order to minimize this indicator. In addition to this, a trader must also know money management principles in order to be successful on this platform. It is easy to go wrong by relying too much on one signal provider who changes his strategy. There are also new features that are added, such as a tool for the maximum loss a trader is willing to take from following a signal provider. When this level is reached, all the open trades are closed.
In order for a trader to know his online performance, ZuluTrade can also send daily and weekly e-mails that are informative. An e-mail is sent when the activity of a signal provider changes. The trader has the liberty to make modifications, since ZuluTrade doesn't intervene in the customer's accounts. There is also a ZuluGuard feature so that trades can be automatically closed if a certain type of activity is detected, such opening more than a certain number of trades or losing a certain amount of money.
The interface is easy to use and intuitive. It is also possible to examine the trader's performance per signal provider or per time frame, which is helpful for determining the source
of profit.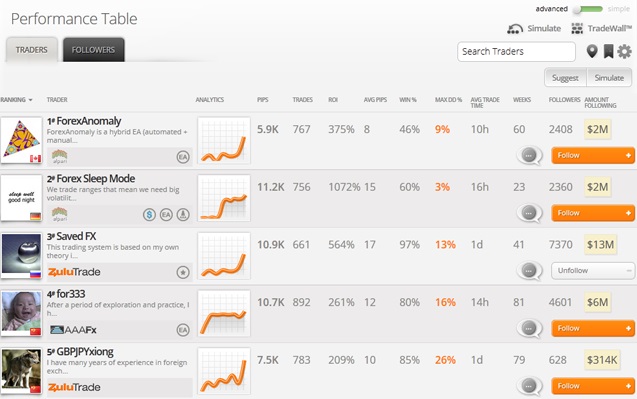 The platform works on mobile and tablet devices and those versions offer a reasonable amount of functionality, since they allow traders to view their results, to copy trades and to close them. The number of features that these mobile versions have has been increased with every version.
The platform can be integrated with social networks, allowing the traders to post their trades there. This mainly has the effect of promoting the platform in order to reach a large number of people. The user guides are simplistic and just explain the functionality of the platform. The Forum is also a reliable source for information because the community is active.
Customer support is offered by telephone and e-mail in different languages. The operators are polite and responsive. More complex questions are better asked on e-mail rather than by telephone.
ZuluTrade Review Conclusion
To sum up the advantages, we can say that the demo account is well realized and the platform is supported by a large number of brokers, thereby confirming its quality. There is an increased degree of transparency and the costs are low, from reduced spreads to the reasonable deposit requirements. The number of features in both the desktop and mobile versions is also a point in its favor.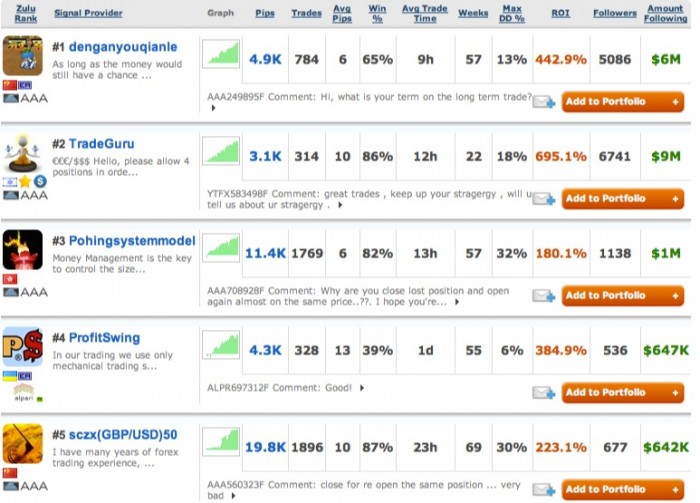 The disadvantages are that for every trader that makes consistent good trades, there are also lots of bad trades and that signal providers aren't required to have a real account. Some features require to be closely monitored until a reasonable performance can be reached.
This platform offers a great implementation to the idea of social trading and the good outweighs the bad. New traders that want to be a part of an active community where they can learn about trading are advised to create an account.