Forex trading has long been one of the most lucrative forms of financial exchange. Due to its scale and profitability rates, it counts over 10 million traders globally.
With that being said, however, it's not like you can go to the Forex market and the profits will start pouring in. You need to proactively engage in the trading process, making sure you understand the driving forces of the market and how to make them work in your favor.
In this manual vs automated trading guide, we'll compare the two trading approaches you can take in the market. How much should you engage in trading? Is it safe to trust the trading AI with your hard-earned money? Read this article to get answers to those questions.
Forex manual trading vs automated trading strategies – First look
Before getting into an in-depth comparison of the advantages and disadvantages of manual Forex trading and automated Forex trading, let's take a brief look at what each of these trading approaches is.
Manual Forex trading is as straightforward as it gets. You are the master of the trade at every step of the way; you choose which instrument to trade at what amount, when you should enter the market, what amount of leverage to use, and whatnot. In short, you prefer to take things into control and be responsible for both profits and losses.
For various reasons, this approach can be quite difficult, especially if you're a beginner. That's where the automated Forex trading and manual Forex trading begin to clash. With an automated robot, you can pretty much lay back and wait for the software to trade the currency for you. You just need to specify the instrument and the amount of capital you're investing in it.
So, now that we have the basics covered, let's dive deeper into the manual vs automated dichotomy.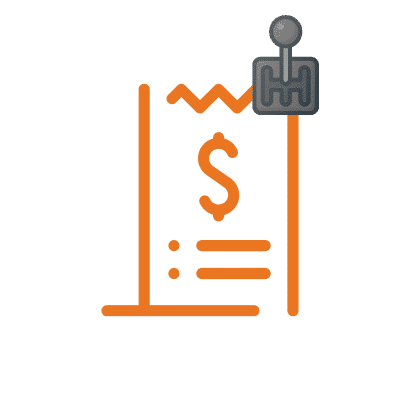 Manual Forex trading
Manual trading or self-trading takes up the majority of trading sessions in Forex. It involves making independent trading decisions. And while manual trading offers lots of profit-making opportunities, the profit of a trader, in this case, will entirely depend on his or her trading skills and experience. Manual trading can bring maximum income in the Forex market since only the trader themselves has full control over his money.
When comparing the two approaches of trading Forex – manual vs robot trading, the former type of trading implies refusing to use special tools and software that make decisions instead of the trader and don't require their constant presence. For example, if some indicator gives a signal that it's the right moment to close a trade, the final decision to exit the market is still made by the trader.
Now, even though it's a totally manual trading strategy, it certainly doesn't mean you cannot integrate various research tools and features into your positions. Among many differences between automated trading vs manual trading, one major upside of manual trading is that you can conduct technical analysis and base your trading decisions on its conclusions.
Granted, there's going to be pretty significant risks associated with taking things into your own hands, the profitability rates are going to be much higher. And at that point, it's up to your risk/reward preferences to choose either Forex manual trading vs automated trading.
The benefits of manual vs automated Forex trading
In the previous section, we explored some of the benefits of manual trading briefly. Now, let's expand on that knowledge with more in-depth information:
As you engage in manual trading, you're required to put everything you've got in it, in terms of your intellectual abilities. This means that you need to understand the mechanics of how the Forex market works, what its driving forces are, and how to predict price movements with technical/fundamental analysis. This is one of the most prominent Forex manual trading vs automated trading pros that can have a positive impact on your trading career.
From the previous benefit derives this next one: as you're in total control, you have a chance to increase your profitability quite a lot. In fact, when we compare manual vs automated trading systems, the profitability levels are what differentiates the two modes most prominently.
Last, but certainly not least, manual trading allows you to analyze your trading behavior and learn from your mistakes. And since it's more than likely that there will be losses, this trading method does contribute to your improvement in the trading market.
Forex manual trading vs automated trading cons
With that being said, however, manual trading does have its fair share of shortcomings. Among them are:
In order to use manual trading effectively, it is necessary to have special knowledge and experience, which beginner traders usually lack. It also takes quite a bit of time to get enough theoretical knowledge in the first place. When using platforms for auto trading and manual trading, you can see this disadvantage quite clearly as there are many terms and features that beginners won't understand.
It may be difficult for beginners to start trading on a live account, especially when there is a large amount of money on the balance. It's one thing to risk virtual funds on your demo account, and another to watch your deposit vanishing in one unlucky trade.
Trading manually on smaller time frames can be challenging both for beginners and professional traders. With short-term time frames, you need to constantly sit at your computer and stay vigilant, following the news updates, market releases, and charts.
Open $10,000 AMarkets demo account
Automated Forex trading

In contrast to the above-mentioned trading approach, where the trader performs trading transactions by himself, automated trading, as you may have guessed, is conducted by special software or a trading robot. also called an Expert Advisor (EA). The Expert Advisor is based on an algorithm and opens trades strictly according to predefined parameters.
When automated trading compared to manual trading, you don't need to monitor your trading 24/7, looking for potentially profitable entry points. A trading robot won't be overwhelmed by emotions, such as greed and fear, which often lead to hasty trading decisions and bad trading outcomes.
Trading is carried out automatically – entry and exit points, money management – everything is already accounted for and calculated by the system. The software is also more reliable and accurate. Unlike a human being, a robot won't make random errors and mistakes. It won't enter a wrong value or put a decimal point in the wrong place, just because it got tired of spending hours watching charts.
Among the pros and cons of automated trading vs manual trading, it's safe to say that one of the biggest benefits of Expert Advisors is that they are quite flexible, but they still function within the limits of their algorithm. All you need is to configure your trading robot once, set the desired parameters, and then it'll trade independently.
The Expert Advisor will identify chart patterns, look for trends and reversal points. The robot can trade at any time, in any market, which, in our opinion, is a huge advantage.
There are different types of Expert Advisors:
Trend EAs;
Scalper EAs;
Multicurrency EAs;
Hybrid or multi-use EAs.
Disadvantages of automated vs manual forex trade
While trading robots have a lot of advantages, they also have their shortcomings. The biggest disadvantage of automated vs manual trading comparison is that it is still the software that limits the algorithm in its decision-making. That is, the software will not be able to react to those changes in the market (and there can be many of them) that haven't been included in the algorithm. This means that at one point you can find your account wiped out.
But it's certainly not the only shortcoming of automated vs manual forex examples. Another one is that it can often miss out on many profit possibilities. Since you're not controlling the trades, the software can sometimes neglect an opportunity that is determined by human emotions. But as a manual trader, you can catch those moments and take your profitability levels to the next level.
To avoid this, you need to stay updated on what is happening in the world and on the market, and how your EA works. You don't need to oversee the work of your trading robot all the time, just keep an eye on the trading robot and how it functions in force majeure situations.
Start trading with AMarkets with 0% commissions
The best of automated Forex trading & manual Forex trading – Key takeaways
Experienced traders believe that the best solution would be to use a combination of both automated and manual trading strategies. They try not to stick to manual or automated trading exclusively.
But there are some prominent advantages with both of these methods. When trading Forex manually, you're in total control of your positions. This allows you to spot huge profit opportunities, which sets apart manual vs automated forex trading a lot.
As for automated trading, it's benefits for beginner Forex traders can hardly be overstated. It offers the ability to enter the market and reap significant benefits from it without too much involvement from your end.
But as noted in our automated vs manual Forex definition, either of these approaches can prove both beneficial and disadvantageous to your trading endeavors, and it's up to you to determine which one is better for you.
Frequently Asked Questions (FAQs)