Uruguay is the second smallest state on the South American continent. However, Uruguay is surprisingly advanced in education, social security systems, and its legislation. Despite the tiny territory and population compared to its neighboring Brazil and Argentina, the country rapidly develops both politically and economically. Uruguay is an independent state since 1828. Today, it is one of the most progressive countries on the continent with a relatively large urban middle class. Furthermore, the gross national product per capita of Uruguay demonstrates leading figures in Latin America. It comes naturally that the state accommodates some of the richest Uruguayans to compete with wealthy neighbors. Below you will find the list of the richest and the most notable names of Uruguay.
Luis Suarez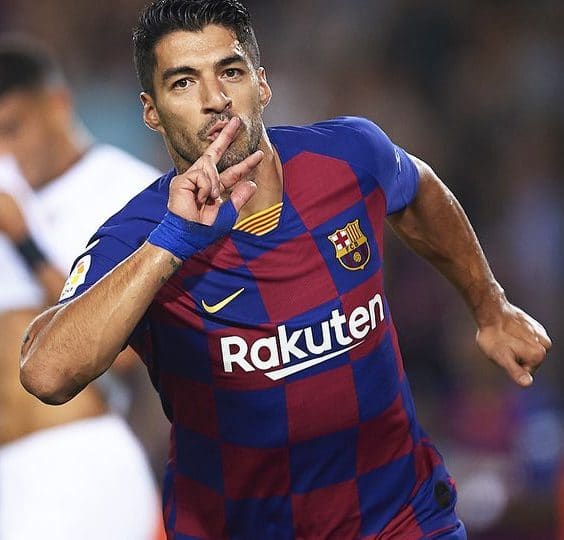 Anyone familiar with football will know the name of Luis Suarez. Luis Alberto Suarez Diaz is a professional football player who comes from Uruguay. He currently plays at one of the most notable Spanish clubs Atletico Madrid. Luis has the title of the greatest strikers of football history, which is a well-deserved award. Mostly because Suarez owns 19 trophies, six league titles, a UEFA Champions League title, and a Copa America.
Suarez had to survive yet a serious injury in his childhood. As a kid, he got in a car accident that damaged his fifth metatarsal bone. Even though doctors at that time did not recommend playing football, young Suarez insisted on continuing. At the age of 14, Luis Suarez was already playing on the local side of Nacional's youth team. In 2005, Suarez scored the first goal with Nacional and drew the team to win the Uruguayan league of 2005-2006 with a total of 10 goals.
Luis Suarez is among the highest-paid sportsmen in history. While playing with the famous football club Barcelona, the contract entitled him to receive 20 million US dollars in salary and bonus. Therefore, at the age of 33, the net worth of Luis Suarez, the most famous person from Uruguay is over 70 million US dollars.
Start Trading with Forex.com Today
Edinson Cavani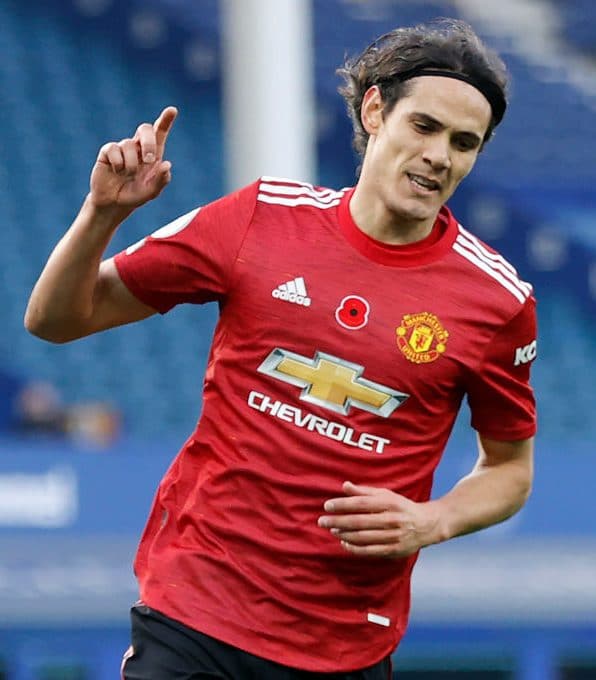 Another sports star that Uruguay produced in recent years is Edinson Cavani. Edinson Roberto Cavani Gomez is the full name of an Uruguayan football player who earned his fame through exceptional records in his career. Edinson currently plays for Premier League club Manchester United, as well as at the national team of Uruguay. Cavani entered the community of the famous people of Uruguay in his early 20s.
At the age of 20, Edinson Cavani managed to breakthrough at the South American Youth Championship. His incredible success, talent, and motivation attracted numerous giant clubs, notably Juventus and Milan. First club to admit the striker was Palermo promising him 4.475 million Euros.
Cavani has been playing in numerous European clubs and has a total of 360 goals scored so far in the official tournaments. Undoubtedly, he is considered to be one of the greatest goalscorers. However, few people know that at the same time, Edinson Cavani is a devout Evangelical Christian and a ballet dancer.
He is the richest man in Uruguay and the best local football player after Luis Suarez. Edinson Cavani's net worth is estimated to be around 40 million US dollars.
Tabare Vazquez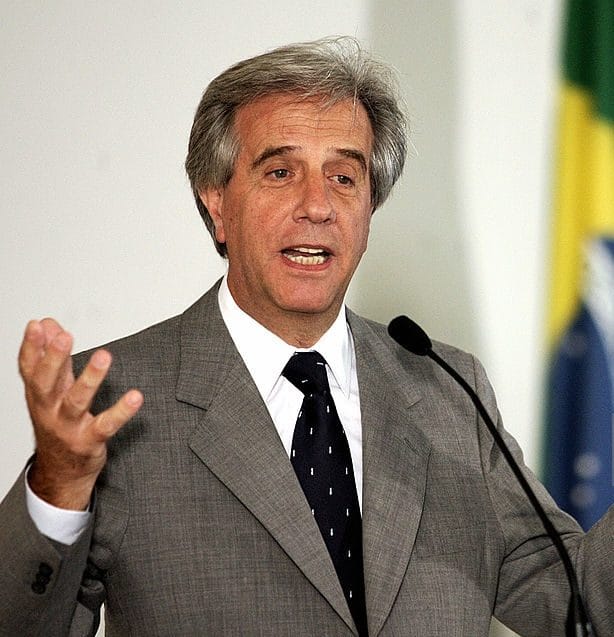 Enough with the sports and football! Let's now move onto Presidents. Tabare Vasquez is one of the most beloved and wealthy people in Uruguay who was elected second-term president. By profession, Tabare Vasquez was an oncologist and joined politics as he became a member of the leftist Broad Front coalition. Later he moved to become an Intendant of Montevideo in the early 90s. However, his initial two attempts on presidential bids were both unsuccessful, in 1994 and 1999. At this point, Tabare Vasquez served as a president of the club Progreso. Even though, Vasquez had already gained some popularity and sympathy within the community, he was still far from being the richest man in Uruguay.
People of Uruguay elected Tabare Vasquez as a president on 31st of October of 2004 for the first time. His official term began on 1st of March in 2005. Tabare was special in many ways, however, most notably, he was the first socialist president for the country. During his rule, he successfully managed to build strong diplomatic relationships with its neighbors: Brazil and Argentina. Though, Vasquez was a target of frequent criticism on the matters of his anti-abortion views. In 2010, he left the presidency and later came back for the second term in 2015.
During the late 2019, the news broke that President Vasquez was suffering from a lung nodule with malignant appearance. However, he still remained on the presidential post and did not abandon his responsibilities. Unfortunately, the illness progressed quite quickly leading to the home hospitalization. Vasquez passed away on 6th of December 2020, at the age of 80 and country declared 3 days of national mourning.
Contrary to the common belief, sources never listed Tabare Vasquez among Uruguay billionaires and in fact, by the estimates, ex-president's wealth was between $1-5 million.
Jose Mujica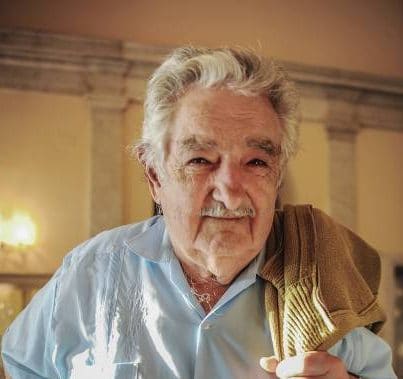 It is not far from truth that Uruguayans appreciate and highly respect both sportsmen and politicians, namely presidents. Therefore, we were expecting to find another President on the list of the most beloved and wealthiest Uruguayans. Jose Alberto Pepe Mujica Cordano, or the "world's humblest head of state" as people call him was born on May 20, 1935. The most astonishing feature about his presidency might be his background, as he comes from a very poor family. When Mujica was only 5 years old, his family went bankrupt and the members of the family had to survive very poor conditions. Mujica Cordano spent his teenage years in various political clubs. He was actively involved in the National Party where he befriended Enrique Erro.
In his middle ages, military dictatorship ruled over the state. Consequently, he appeared in the prison, where he spend over 12 years till the mid-80s. As a free man, he joined the Broad Front coalition and soon became a Minister of Livestock, Agriculture and Fisheries. In 2009, Broad Front nominated him as a candidate for presidency, which he ultimately won. People remember Jose Mujica as one of the most generous and humble persons. His austere lifestyle and generosity got him a highly reputable name, a well-deserved one. Jose was spending over 90% of his monthly income on donations and charitable causes.
As per estimates, Jose Mujica net worth is over 2 million US dollars.
Sign-up with a World-Class broker – Forex.com
Eduardo Galeano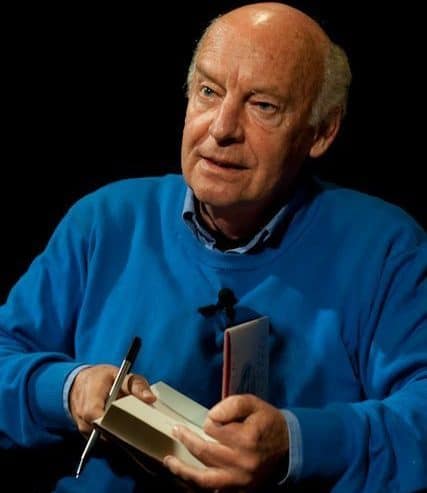 Eduardo Galeano is a pride of the whole South American continent. As an author, literary critic, great thinker and strong defender of the human rights and social justice, Eduardo Galeano is well known all around the globe. Very few people were capable of representing and conveying the ideas behind Latin American history as well as Eduardo managed to do. Most of his works demonstrate the passion, culture, heritage and struggles of South Americans. Galeano's two notable works are Las Venas Abiertas de America Latina, which translates to Open Veins of Latin America and Memoria del fuego – Memory of Fire Trilogy. The author had a main intention of remembering and recollecting all that was valuable by his community and their ancestors.
Eduardo comes from a fallen Uruguayan aristocratic family that resided in Montevideo, Uruguay. As a teenager, he barely accomplished two years at the secondary school and instead got himself a job at the age of 14. As his few fellow Uruguayan men Eduardo also felt that it was the time to approach matters more responsibly. He pursued journalism as an editor at a famous weekly journal, Marcha during the first few years of 1960s. Later, he worked on the same position with the daily Epoca and the University Press. However, Eduardo fell as a victim for the military dictatorship in 1973 and sat behind the bars for some time. After the release, young journalist fled into exile in Argentina.
That was the period when Galeano produced his first masterpiece: Open Veins of Latin America. Even though numerous Latin American countries banned the book upon release, soon it became one of the bestsellers both in the region and globally. The net worth of Galeano, one of the richest people in Uruguay accounts over 6 million US dollars.
Natalia Oreiro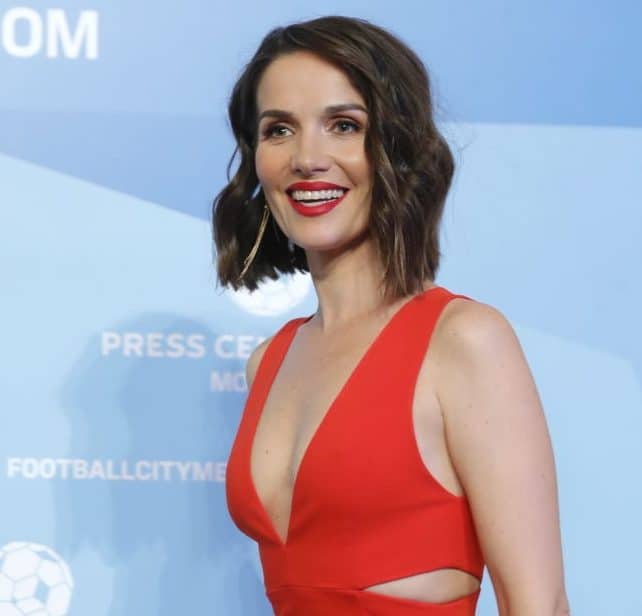 If you thought that only men earned the seats on our special list, then wait until you read about Natalia Oreiro, a very special and respected Uruguayan lady. Most of you would immediately recognize her if you were a telenovelas' fan, as her early career was full of them. Natalia Marisa Oreiro Iglesias, as her full name goes, is a Uruguayan social ambassador, singer, actress and a fashion designer. And, she managed to accomplish it all while still at her early 40's. She works with the famous organizations, such as GreenPeace or UNICEF and helps to promote the public awareness on multiple social issues.
However, before she moved to the influential, social programs, she was completely dedicated to the life of actress. She began her studies on drama when she was 8 and after 4 years she was already staring in the commercials for Coca-Cola, Pepsi and Johnson & Johnson. During her late teenage years, she was living and working in Argentina with MTV VJ.
Nowadays, Natalia Oreiro is undoubtedly among the richest people in Uruguay. As per the official sources' estimates, Natalia's wealth is over 10 billion US dollars.