Trade.com review

To experience good quality and profitable trading, you should be ahead of other members of the financial market. At first, it will be hard as to become advanced you will need time to find a good partner that will fulfill your expectations. In this article, we will go through a broker company, which aims to engage traders to the highest levels of proficiency. Read Trade.com review and you will find out if it is worth to jump into trading with this company.
Trade.com Broker at a Glance
Recently, the website of the Trade.com has gone through a redesign process. We have decided to check whether it is just a website or also the quality of offered services that have got a new appearance.  During Trade.com review we found out that Trade.com broker is based in Cyprus and is a brand name of LeadCapital Markets Ltd.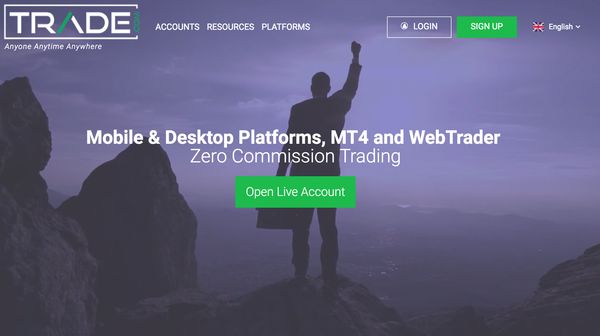 The company is regulated by CySEC with a unique license 227/14. As most of the regulated brokers, Trade.com does not offer its services to US citizens. The broker is also licensed by the FSCA, a South African financial regulator, which might enable tTade.com South Africa operations to be possible sometime in the future. For now, the broker only offers their services in the EU, with Belgium being the only exclusion.
Trade.com Review in a Nutshell
a wide range of trading instruments (including commodities, bonds, and CFDs) with about 2100 assets available for trade
no commissions on CFD trading
margin requirements of 2-5%
tight spreads, with some being fixed and others being variable
leverage for different types of assets is up to 1:300
default leverage is 1:30, to get more, users will have to be categorized as professional traders.
There are some complaints about this brokers' demo account stating that it differs tremendously from the real trading account. During our review, we did not find out any differences between the demo and real accounts in terms of order execution speed or anything else. Seems lite Trade.com have learned their lesson and fixed those issues.
Trade.com Accounts Review
There are three trading accounts available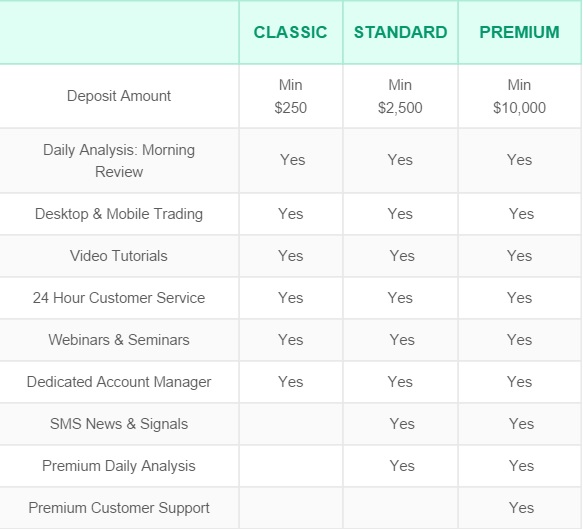 The newcomers signing up with any of these accounts enjoy multiple privileges such as personal training, exclusive educational package and multilingual customer support. Those privileges can be very useful for beginners, especially if there is something unclear during their first days since they can directly contact support in their native language.
The main trading platform is MetaTrader4, a simple app for experiencing powerful trading with various assets, and  WebTrader – an online interface with no need to be downloaded.
Trade.com Promotions and Terms
Trade.com does not really promote bonus campaigns, but there is still a possibility to claim it and it will be added to your account balance, as long as you claim the bonus within a certain timeframe during with the promotion is active.
You can withdraw after executing a minimum trading volume of $10,000 (expires in 90 days, though section 4.3 has a contradiction, that since the bonus is granted there is a 60 days expiration period for the bonus). Without meeting these requirements, the campaign might be canceled and losses will be deducted from the original deposit. If Trade.com FX broker will suspect any violation, it may also result in an investigation and frozen account and funds.
Detailed conditions for this bonus, suggest that to withdraw you need to make 60 times the value of the amount of received bonus (if you got $500 welcome bonus, there is $30,000 to generate before withdrawal).
Thus, keep in mind, that trades placed higher than 50% of your then current balance will not be counted into minimum trade turnover.
Trade.com Trading Conditions Review
As we already found out, the customer support of this broker is also helpful. The good thing is that it is available in different languages and via several different methods.
We have tested their English email customer support and there is nothing bad we can say about them. Support specialist was friendly and explained how to use their web platform in details.
Trade.com Review Conclusion
Trade.com Forex broker can be a decent choice for the beginners. Some of the experienced traders will still find this broker as a good fit for them. Web trading platform is one of the benefits that should be provided by every decent broker nowadays. Just remember, no matter how the broker is, they will not be able to mitigate the risk of retail trading, especially considering the fact that 71.36% of all retail CFD trading accounts end up losing money.