Financial trading is one of the most challenging forms of occupation in this industry. It consists of lots of intricate details and variables that you need to consider before actually opening the new position. And even then, the chances of losing money are still quite high.
One such variable is your choice of a broker. Depending on how legit and trustworthy your Forex broker is, your trading endeavors can go relatively good or very bad. And our team at Top Forex Brokers is here to help you make an informed decision.
In this review of Brokereo Forex broker, we'll help you find out everything you need to know about this broker. Whether it's the broker's safety features or trading terms and conditions, the following review will answer all of your questions.
So, let's not waste any more time and get right to the review!
First impressions
At first glance, Brokereo already seems to be a legitimate broker. And the reason for that is its nicely-designed and well-informative website. Our team was able to find just about any information about the broker without too much hassle, which indicates that Brokereo has nothing to hide from you.
As the following review shows, Brokereo is a Cyprus-based brokerage with the CySEC license. Coupled with multiple fund protection mechanisms, this license ensures that you're getting the best service from Brokereo.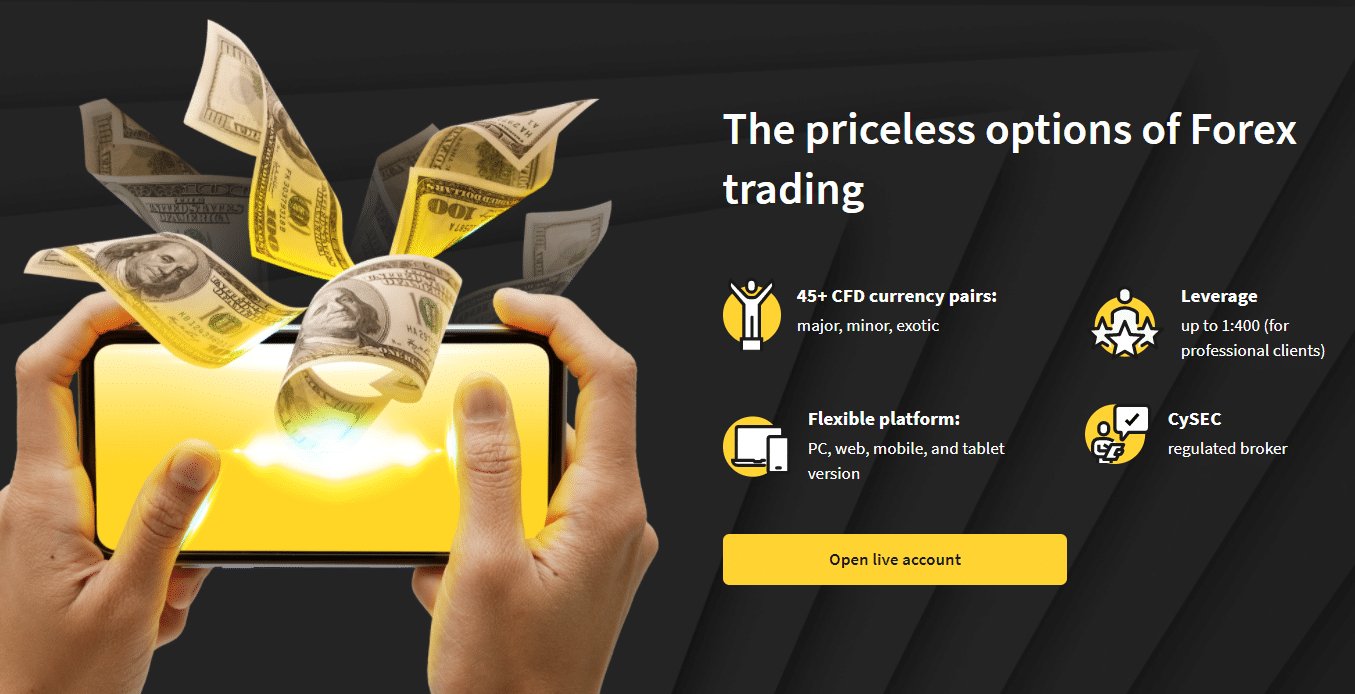 Trading opportunities also look optimistic. There are hundreds of financial assets to choose from, while the commission levels are impressively low and leverage goes up pretty high. In short, our initial Brokereo opinion is that we're dealing with a trustworthy Forex broker.
Now, let's go ahead and move to a more in-depth review where we'll discuss every important aspect of this broker.
Which products can you trade with Brokereo?
First things first, let's talk about trading opportunities at Brokereo. It's arguably the most sought-after piece of information about brokers, and rightly so: even if your broker is legit, non-profitable trading terms and conditions can still set you back quite a bit.
So, what's it like to trade with Brokereo? Well, you can choose from a vast array of trading instruments, namely:
Currency pairs
Cryptocurrencies
Commodities
Shares
Indices
Metals
In total, there are over 350 instruments on Brokereo's trading platform, which gives you the ability to properly diversify your portfolio. This, in turn, can safeguard your account from unexpected market occurrences.
As for trading terms and conditions, our Brokereo review indicates that you can get quite profitable with this broker. The maximum leverage at Brokereo goes up to 1:30, although, it's worth noting that this is for retail customers. Yet if you go for a Professional account, leverage will ramp up to 1:500, enabling you to increase your trading capital quite a bit.
The execution policy is also beneficial at Brokereo. With market execution, you can place new trades without any significant slippage between the prices. This produces more shallow spreads and helps you maintain as many profits as possible.
In short, trading with Brokereo is really beneficial.
Is Brokereo legit?
Another important segment of our review, and the one you should be most interested in, as your financial safety is the most important thing in trading.
With Brokereo, you can be sure that safety is the number 1 priority. Based in Cyprus, Brokereo features a financial license from the Cyprus Securities and Exchange Commission (CySEC). As you may or may not know, the CySEC license is one of the most legitimate and stringent regulatory materials in Forex.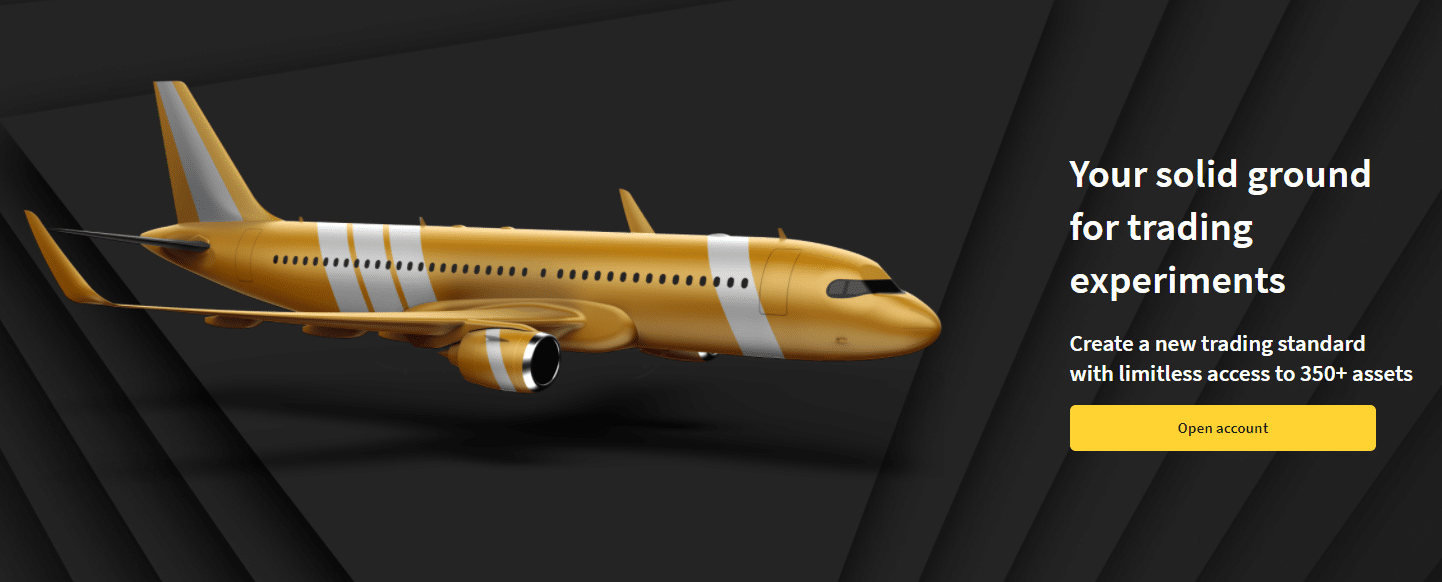 So, can Brokereo be trusted? Absolutely yes. The CySEC license ensures that the broker doesn't engage in fraudulent activities, whereas the deposits you make and profits you generate are safely stored in its coffers.
Another implication of the above-mentioned license is the increased protection of your funds. As our reviewers have found out, Brokereo features three different financial safety features on its website, namely:
Account segregation – To keep your deposits and account balance on separate bank accounts, away from the broker's funds. This ensures that Brokereo won't use your money for its own purposes.
Negative balance protection – To save you from devastating losses when trading with leverage. The moment your account balance hits zero, the broker will automatically close the position for you.
Customer compensation fund – To insure your funds in the case of any financial hardship. Should anything happen to Brokereo, there will always be the compensation fund to pay you back.
Therefore, the following Brokereo broker review proves that your safety with this broker is guaranteed.
Account types at Brokereo
Are you convinced to start trading with Brokereo already? Good, because now, we're going to talk about how you can set up your own trading account with this broker, as well as which accounts are available for you.
As it turns out, the registration process at Brokereo is as simple as it can get. First, you fill in the personal information blanks by entering your full name, date and place of birth, email address, citizenship, and the employment details. Then you need to verify that information by uploading your national ID/Passport/driver's license. Once that's done as well, you go ahead and fund your account, and you'll get yourself a fully-functional trading account.
As for which accounts you can get here, our Brokereo review shows three retail accounts, as well as one Professional account. Here are these accounts:
Silver – 250 USD minimum deposit requirement; 0.07 pips for spreads; up to 1:30 leverage
Gold – 250 USD minimum deposit requirement; 0.05 pips for spreads; up to 1:400/500 leverage
Platinum – 250 USD minimum deposit requirement; 0.03 pips for spreads; up to 1:400/500 leverage
As for the Professional account, you can take leverage to 1:500 while the execution time goes incredibly low. However, the requirements for setting up this account are also pretty elite: 500,000 USD of the minimum trading portfolio, 1 year of experience in finances, and 10 positions per quarter for the last 4 quarters.
In addition to that, there's also the ability to convert retail accounts into an Islamic account. This will eliminate overnight swaps in your trades while other features will remain the same. And, to top it off, Brokereo also offers you a demo account to get drastically better in financial trading.
Are there any Brokereo bonuses?
During this review, we also wanted to find out whether there were any Brokereo promotions or bonuses on the platform. Many brokers use these offerings to increase the appeal to their platform.
Although, with Brokereo, that's not the case: due to the regulatory restrictions from the CySEC, it's not allowed to feature any kind of bonus promotions on its website. This ensures that it focuses entirely on perfecting the actual trading terms and conditions – the ones that really matter in trading.
So, once again does Brokereo prove that it's a trustworthy brokerage.
Brokereo's commission levels
When trading in any financial market, your goal is to generate the maximum amount of profit and be able to maintain it at the end of the day. And commissions can greatly affect this outcome, which is why we want to focus more on Brokereo's commission charges.
As our analysts have found out during this Brokereo review, the platform does feature beneficial trading conditions even in this department. Whether it's trading or non-trading fees, you're getting some of the lowest commission charges in the market.

In trading fees, instrument and account-related commissions are completely eliminated from the platform, while bid/ask spreads go as low as 0.03 pips. There are also overnight swaps that also receive 25% or 50% discounts.
As for non-trading fees, Brokereo only charges inactivity fees if you fail to open new positions in an extended period of time. Other than that, there are no deposit or withdrawal fees to be found here.
Deposit and withdrawal methods
One of the main components of financial trading is making deposits and withdrawals. After all, you want your money to get to and from your trading account as quickly and safely as possible, right?
Well, with Brokereo, you can rest assured that nothing will undermine your safety and convenience with regard to transactions. As the following review of Brokereo Forex broker shows, there are multiple different payment methods available for you, namely: credit cards (Visa, Mastercard, Maestro, V Pay), wire transfer, Neteller, and Skrill.
What's beneficial about these platforms is that not only do they come in different types but also with no commission charges. This way, you can get the same amount of money you have actually deposited/withdrawn. On top of that, deposits usually complete instantly, whereas withdrawals might take up to 5 business days.
As for your security, deposits and withdrawals at Brokereo are protected with the SSL encryption. This adds extra security to your transactions, which is never too much in this industry.
Trading education with Brokereo
One of the main attributes of your success in financial trading is your knowledge. If you're fully aware of what you're doing and the market you're dealing with, the chances of profitable trading sessions increase significantly.
And with Brokereo, you have the ability to take your trading knowledge to the next level. As our Brokereo review reveals, there's the entire Education section where you can find tons of different educational articles, videos, and online courses dedicated to financial trading.
These are the materials you can use at Brokereo to improve your knowledge:
Videos on Demand
eBooks
Online courses
Tutorials
The great thing about these educational materials is that you're free to use them at any time. There's no need for subscription or any other kind of payment to start educating yourself, which, once again, improves Brokereo's prestige quite a bit.
Brokereo's trading software
Everything we've talked about in this review, whether it's safety features, trading instruments, or commission levels, come together in one place – a trading platform. That's what facilitates the entire trading process, and that's why we need to focus on it a bit more.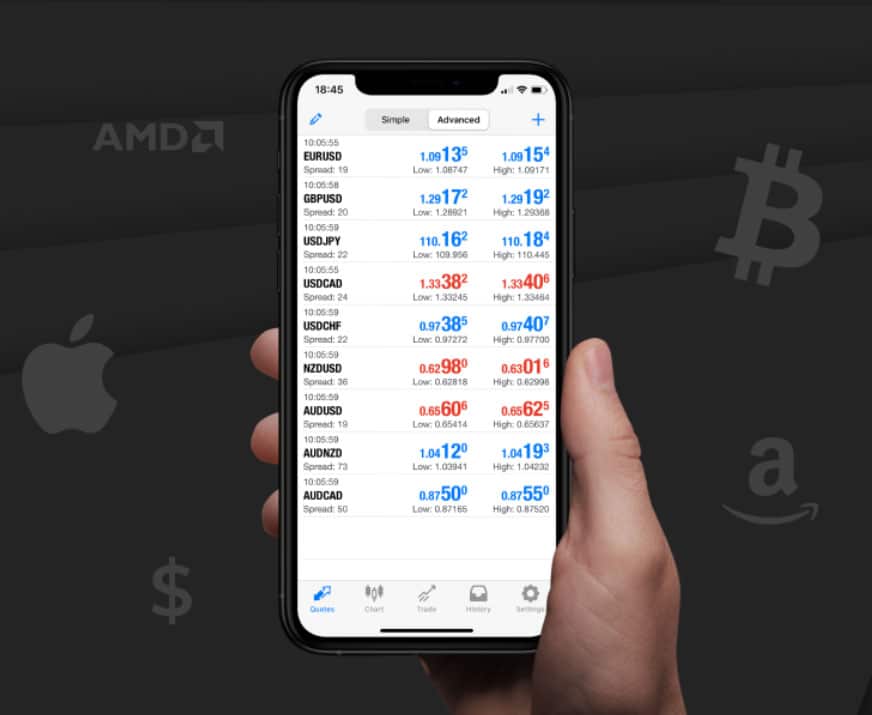 Our review of Brokereo Forex broker reveals two primary platforms available on the website:
WebTrader – Brokereo's WebTrader is a browser version of MetaTrader 4. What this means is that you're getting the best trading features and tools that the legendary MT4 is offering to the users, whether it's thousands of technical indicators or automated scripts. As for this particular software, WebTrader packs a bunch of execution modes, dozens of analytical objects, and the ability to customize your positions at all times.
Mobile Trader – Similar to the WebTrader, Mobile Trader at Brokereo is also MT4-based software. It comes for both iOS and Android devices and allows you to use the same features and functionality as its browser-based counterpart. So, if you're on the go, Brokereo's Mobile Trader is the best bet for you.
Customer support
Excellent trading experience isn't only about lucrative trading terms and conditions and top-notch safety features; it's also about the broker's communication with its clients. A decent broker should always be ready to provide assistance, no matter what.
And with this Brokereo review, we can attest to that without hesitation. The broker features three different communication methods that are both fast and super-helpful. These are the support methods at Brokereo:
Email support: support@Brokereo.com
Phone call: +448000318430
Live chat support on the website
You can use one of these methods either on your desktop or mobile devices and get help from Brokereo at any time of the day.
Should you trade with Brokereo?
After a lengthy discussion about the broker and its offerings, should you consider signing up with Brokereo? Is it worth your while investing in this broker's features?
Well, Brokereo proves to be a trustworthy broker. It features a financial license from the Cyprus Securities and Exchange Commission (CySEC), which, as noted in the review, is one of the sturdiest regulations in the trading world.
Trading prospects also look profitable at Brokereo. There are hundreds of trading products to choose from and, coupled with those products, there are low commission rates and high leverage ratios.
With its top-notch trading software and ultra-fast execution speeds, Brokereo is definitely a high-tier broker. And there's nothing wrong or dangerous about trading with it.