The Forex trading market has become very popular in the last few years. More people than ever before have access to this market thanks to the development in the world of technology. In the process of popularization of the Forex market, the internet played a huge role. Once, the only way people could access the Forex trading market was to directly contact the brokers to make moves, today, the market is accessible all over the world very easily.
However, with the development of the field, many challenges came as well. Many people struggle to find trustworthy and safe Forex brokers because there are many scam companies that are trying to illegally get people's funds. Today, we are going to review Axiory, one of the safest and most trustworthy Forex brokers on the market.
As the team behind the company says, the main idea that the broker was built on is transparency – Axiory is trying its best to meet the demand of the market, while also offering its clients the ability to feel safe and secure. This is very important in Forex trading since it represents one of the riskiest industries on the market.
Over the last few years, Axiory managed to become a very reputable Forex broker, which is very well-known for the services that the company has created for investors. With Axiory, traders have access to some of the largest Forex markets around the world. This is possible with the help of trading platforms like MetaTrader 4 and cTrader, which are considered to be industry leaders.

Review of Axiory's history – When was it established?
Axiory has a very long history in the world of Forex. The broker was established in Belize exactly eight years ago, in 2012. The headquarters of the company is in Belize City, which means that the broker is regulated by the International Financial Services Commissions of Belize. IFSC is the main regulatory body of the country and it oversees the whole financial market of Belize, which also includes Forex trading.
Over the years, as our review of Axiory FX broker shows, the company has worked very hard to gain international access. It has opened offices in several different cities, which also includes Dubai, thanks to which Axiory can be accessed in the whole region of the Middle East and EEA countries as well.
The team behind Axiory decided to be very active to develop the ever-changing world of Forex, which has proved to be very successful. As of today, thousands of people choose Axiory as their investment option, and because of this, the broker stands to be one of the most popular brokers worldwide.
Thanks to the dedication that the broker has, the execution rate of Axiory is as high as 99.99%, which makes it a perfect choice for many investors in the world of Forex.
The safety and security of Axiory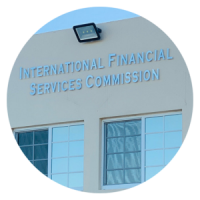 Since the broker is registered in Belize, it is authorized by Belize's International Financial Services Commission, better known as IFSC. This regulatory agency is very well-known around the world, and many brokers have chosen to trust IFSC. There are many reasons for it, one of them being the fact that there are no tax payments that brokers have to do in Belize.
Also, there are several principles that Axiory follows. One of them is KYC, Know Your Customer policy, with the help of which, the broker makes sure that the market is kept safe. Also, Axiory is part of the Financial Commission. This commission works very hard to make sure that every single problem between brokers and investors is taken care of timely.
In case investors are eligible for compensation, FC is also ready to pay up to $20,000 to them. Besides, while working on the Axiory review, we found that the broker strictly follows Anti-Money Laundering policies and works very hard to ensure every single participant in the market stays safe and secure no matter what.
How do the regulations of IFSC work?
To make sure that Forex investors stay as safe as possible, IFSC has come up with several regulatory guidelines that help brokers to create a secure environment. Among them are:
Every broker regulated by IFSC has to maintain a minimum capital of $500,000
Brokers are obligated to keep the funds of their clients in segregated bank accounts
FX brokers are required to present monthly reports to IFSC
The regulatory agency is known to be very harsh when it comes to regulations, however, they have noted recently that they are trying to come up with stricter regulations. Recently, they have updated their guidelines regarding the minimum capital requirement, in the past, it used to be $100,000, and then, it was increased to $500,000.
Why are regulations important?
The world of Forex has changed in the last few decades, and many new problems came with this development. Today, it is getting very hard to find out which broker is trustworthy and which is not. To overcome this challenge, countries all around the world came up with the idea to create dedicated agencies, that would work on creating guidelines for FX brokers so that the market could remain safe and secure.
Today, regulations are one of the main ways to tell if the broker is safe or not. In addition, most of the regulatory agencies on the market have special pages dedicated to the Forex brokers that own their licenses. On these pages, traders can see the history of the broker and any disputes that it has had in the past.
However, regulations are also creating some restrictions. For example, some countries like the USA do not let any Forex brokers that are not authorized in the country offer services to their citizens. Because of this, while reviewing Axiory, we found that investors can not use this platform in the USA.
How to start trading at Axiory?
Axiory's team is very proud to offer their traders a very fast start on their platform. If you want to create one of the three main account types at the broker, it can be done in under 10 minutes. The procedure is very simple and is not that different from what you would have to do with other Forex brokers.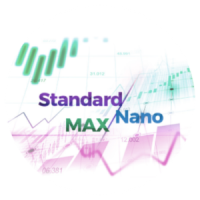 Axiory very strictly follows the Know Your Customer, KYC, regulation. Because of this, traders will have to provide some information about themselves. First of all, this information includes very basic info, such as first name, last name, country of residence, email, and so on. After you have completed this very simple step, it is time for you to prove your identity. This can be done by providing some documents, which can include ID, driver's license, Passport, and some type of documents that can prove where you live, including utility bills or other things like it.
After you have created your account, you will have to make your first deposit. According to our Axiory review, there are many ways you can do so.
Axiory Fees and spreads
The spreads are super attractive from Axiory. For the standard commission-free account spreads are from 1.3 pips on EURUSD, well within the average. But for many other account types, the spreads are super low from 0.3 pips. The trading commissions for this low-spread account type are also within the industry average of 6 USD/lot round turn. Additionally, Axiory charges no fees for deposits and withdrawals and offers a low-commission trading environment overall. All fees are within the industry average or below making the broker one of the top brokers by fees and spreads. This is true for CFDs as the commissions start from 0.04 USD per CFD (min 6 USD). The broker seems attractive for both Forex and stock CFDs trading with its competitive fees.
Accounts, deposits, and withdrawals at Axiory
When it comes to trading, investors need to be sure that they are using account types that can be suitable to them. In most cases, Forex brokers create several different account types, created for beginners and expert Forex traders. On Axiory, you can find three major account types:
Nano account
Standard account
Max account
Tera account
Alpha account
Although there are similarities between these five, they are still very different from one another. Below, we will discuss these account types one by one to help you find out which one will work better for you.
Nano account of Axiory
If you are a beginner in the world of Forex, a nano account will work perfectly for you. Although the account has a 6 USD commission per lot, it still offers some advantages that beginners will enjoy. One of the biggest advantages of this account is that it has very low spreads, which mostly stand as low as 0 pips. Investors can access every market that is offered by the broker with this account with the help of cTrader and MetaTrader 4.
According to the review of Forex broker Axiory, Nano account users can also enjoy ECN execution, base currencies being USD and EUR. This account also has Negative Balance Protection, which means that you will not be able to lose more money than you already have in your trading account. The maximum leverage for this account user is very high, which stands at 1:400. However, it is not recommended for beginners to trade with such high leverage since it can lead to a number of problems.
The stop-out for this account is 20 percent, and the margin stands at 50 percent. Because of this, while trading, all of your positions will be closed the moment margin reaches 20 percent. There are also many tools that you can use to be more successful in the world of Forex.
Standard account
Are you looking for a more regular Forex trading experience? Then the standard account is the one that you should go with. This account type is very similar to the nano account, however, in this case, there are no fees and commissions at all. You can also trade with 1:400 leverage, and the experience is very similar to what other brokers offer, without many fancy offerings.
With a standard account, you will enjoy everything that you would with a nano account, but with this one, you do not have to pay any commissions whatsoever. It is recommended to use this account type once you have gained more experience and you are ready to try out new things.

Max account
While reviewing the Axiory broker, we found that most of the investors on the platform are using the max account. This account was created for those who have the most experience in the world of trading, and the maximum leverage stands as high as 1:777.
Because of this, we do not recommend this account type to anyone who does not have enough information about Forex trading. Investing with such high leverage puts you at great risk, and unless you are willing to take that risk, you should avoid trading with huge leverage.
You can start trading with a max account with as little as $10, however, we believe that this money will not be enough for professional FX traders using the max account at Axiory.
The broker recently added two more accounts targeted at even more trading styles and methods. Alpha account is targeted at professional traders as it offers leverage of 1:1 and has no restrictions on deposit size and offers custom spreads and fees.
Can you create a demo account at Axiory?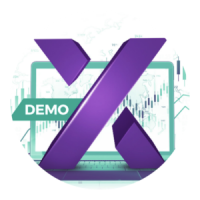 Yes, Axiory offers a demo account as well. When it comes to demo accounts, many people have a misconception that this account type is something created for beginners only, while in reality, it is something that even the most experienced Forex traders can enjoy.
Firstly, demo accounts are very useful if you are new to the market. It can let you understand everything that goes behind the trading a lot better. In the case of Axiory, it perfectly resembles real-life trading. Also, if you are an experienced trader, you can use demo accounts to test the broker and the trading platforms.
Many traders also use this opportunity to try out their trading strategies and see which one works better for them. When you are using Axiory's demo account, our review of Axiory broker shows that the company gives you a certain amount of virtual money, which you can use for trading. Once you have used all of the virtual money, you can ask the broker to give you more for more testing.
Use the swap-free account to respect your religious beliefs
Swap-free accounts, also known as Islamic accounts, are created especially for those who follow the beliefs of the Quran. An Islamic account is a halal trading account, it is mainly offered to clients who are Muslim. According to the Quran, believers are not allowed to accumulate any interest, because of this, traders with Islamic accounts do not have to pay or receive any interest rates. Sharia law goes against this.
Deposit funds to start trading
Once you have created your trading account, now it is time for you to deposit funds. Keep in mind that in most cases, non of these payment methods will cost you anything. However, to make sure, you should check out the information that you have with the issuer of your payment method.
For depositing many, there are many options that traders have with Axiory. We were very glad to hear it while working on this review of Axiory since it means that traders can choose the one that fits their needs the most. Here are the ways for depositing funds at Axiory:
Credit/debit cards – Payments can be made in USD and EUR. There are no fees, and payments are made instantly
International Wire Transfers – USD and EUR are accepted. No fees are charged while making payments, it can take anywhere between 3 to 10 business days for payments to be made
BitPay – Payments can be made in EUR and USD, there is no waiting time but it might be subject to some fees
Neteller, Skrill, VLoad – USD and EUR are available currencies, payments are made instantly and there might be some fees charged
Keep in mind that the fees and commissions also depend on the payment issuer, so always contact them before making any decisions.
After you are done with trading, it is time to withdraw your funds. For this, you can use most of the payment methods that you would use for depositing funds. The difference is the fees and execution time. For credit/debit card users, there are no commissions but the payment might take 3 to 10 business days, for International Wire Transfers, there might be some fees, and the waiting time is the same as for credit/debit cards. For BitPay, there also can be some fees charged, and the payments might take anywhere between 1 to 5 business days. For Neteller and Skrill payments are made immediately, the same goes for VLoad.

Trading assets and features of Axiory
Axiory is famous for its Forex trading, but currencies are not the only assets you can trade on the platform. There are many trading instruments available at Axiory, and you will be able to easily find something that you like. However, compared to other brokers, these are not so many. But, at the end of the day, the broker has noted many times that they are very much focused on Forex trading at Axiory.
Mainly, you can trade four different instruments at Axiory, they are:
Currency pairs
CFD indices
Metals
Energy
CFD stocks
Exchange stocks
Exchange ETFs
All of these are very popular among traders, and with the help of MetaTrader 4 and cTrader, there are a number of them available on the platform. Below, we will discuss them one by one to help you decide which one works better for you.

Forex trading – currency pairs
Forex trading is one of the biggest and most popular markets in the world of trading. There are many people who enjoy trading currencies, and leverage the estimated daily trading volume of the Forex market stands as high as $6.6 trillion. At Axiory, you can trade Forex with as high leverage as 1:777, for 5 days a week, 24 hours a day. While reviewing the Axiory FX broker, we found that are 60 currency pairs available at Axiory, and they include major currency pairs, minor currency pairs, and exotic ones as well. Also, Forex trading represents the most liquid market around the world.
The most popular one of these three is Forex trading with major currency pairs. There are eight major currencies around the world, and in the world of Forex, major currency pairs are made up of USD and one another major currency, such as GBP, for example. 80 percent of people in the world of Forex is using this currency pair for trading. Minor currency pairs are the ones that are made of major currencies, except for USD. And the exotic currency pairs are the ones that include one major, like Euro, and one minor currency, like Indian Rupee for example.
CFDs indices
In the world of trading, CFD indexes are known to offer many benefits to traders. CFDs are Contracts for Difference, and it allows investors to buy or sell financial instruments without the need to actually own the underlying asset. This includes commodities, stocks, and many others.
The thing about CFDs is that the price of it heavily depends on the price of the underlying asset. Because of this, investors generally speculate on the price difference between the underlying assets. To gain profit from it, price movements in the stock indices is a must. Also, there is very high leverage while trading index, which means that the initial money that you pay for trading can be very little, while the profit can be huge.
However, it also comes with a huge risk, because in case you are not successful, you will end up losing a lot of money, so it is not recommended for newcomers to start trading with high leverage until they have enough knowledge and information about CFDs trading and the things that influence price changes on the market.
According to our review of Axiory broker, you will find the most popular indices around the world, They include hose like DAX 40, Nikkei, S&P 500, and many more.
Trade various metals at Axiory
Metals are best known for their safe haven status in the world of Forex because they can survive even the hardest times for the economy. Because of their stability, many people choose to invest in precious metals in the long term. Recently, the demand for metal trading has increased a lot. When it comes to Axiory, the broker offers several precious metals for trading, such as gold, silver, platinum, and palladium.
You can trade gold and silver with a leverage of up to 1:100, and platinum and palladium with a leverage of as much as 1:20. Many traders have said that investing in gold is very profitable since it means investment in the future.
Energies trading – how does it work at Axiory?
Trading energies have become very popular in recent years. One of the main reasons for it is that the prices of energy are influenced by many ongoing events in politics, and it creates a perfect environment for those who like to predict the changes in the prices. You can trade several energies on the platform, the most popular one of them being crude oil.
On Axiory, many people also very actively trade natural gas and electricity. Its popularity of it is the fact that it has become part of the everyday lives of people around the world, because of which many investors have decided to use it for trading.
Brokers recently added real stocks and ETFs to their offered products list which is great news for traders who are looking for low commissions and a safe environment to implement their trading strategies. Real stocks give investors the opportunity to invest in stocks and create a diverse portfolio that is well-diversified and risk-adjusted.
Use some of the best trading platforms at Axiory
According to our review of FX broker Axiory, there are two trading platforms available. Platforms play a huge role in Forex trading because they are your gateway to Forex trading. With them, you gain access to the trading market and it is very important to use the best one. Available platforms at Axiory are:
Both of these platforms are very well-known and reputable on the market, we will discuss the differences between these to.

MetaTrader 4 – one of the best-known platforms on the market
It is a fact that most of the Forex brokers on the market use this platform, more than 90 percent of them have adopted it. The main reason behind this is the reputation that this platform has. It was released exactly 15 years ago, in 2005, by a Russian company called MetaQuotes. Since then, it has been very popular among Forex traders.
The best part of this platform is that it offers traders access to a very big market, with more than several dozen of available currency pairs. Also, over the last few years, this platform has been dominant in the Forex market, because of this, it is very easy to find any type of information online about it.
MetaQuotes has recently released a newer version of MT4, called MetaTrader 5, but this one is not as popular as MT4 and is not available at Axiory either.
cTrader
cTrader is also a very respected and popular platform. Many people like to use it because it is a very modern platform with a very well-developed interface and user-friendly environment. It can be used very easily and offers many tools that can be used by traders.
Although not many brokers offer cTrader as an option, it is still very actively used because it offers more Market Depth and functional options than others on the market. The user interface of cTrader is unmatchable, and there are multiple indicators that can be used at the same time.
Trade Forex with Axiory with your smartphone
As our review of the Axiory broker shows, the broker can be used by mobile phones. The company has worked very hard to develop a smartphone version of its platform, which can be very helpful for many. In the world of technology, most people are on the go and it is very important for them to be able to trade Forex wherever they are.
Once, Forex trading was only available for banks and huge organizations, but thanks to technological advancements, it became available for everyone. Mobile phones are now playing a huge role to make the field further accessible around the world. Mobile trading is very becoming increasingly popular and most of the brokers have to work on the smartphone versions of their platforms. Axiory has created apps for both Android and iOS.
Are there any bonuses at Axiory?
Axiory does offer a 100% deposit bonus which the broker introduced recently. The bonus is aimed at accumulating a profitable trader base. This has several implications for the broker. By acquiring the best trader base the broker is guaranteed to have a steady income stream from its low spreads and fees and ensures its survivability in the long term.  This bonus is also beneficial for traders who want to trade with more capital than they currently have.
Also, many local laws around the world prohibit Forex brokers from giving bonuses to their clients. According to local regulations of Europe, none of the Forex brokers are able to do so in the region. So, if you are a trader from Europe, you will not be able to get the bonus, but for other global traders, this bonus offers flexibility in their trading.
Learn more about trading with Axiory Education
When we started working on this review of Axiory FX broker, we wanted to touch every single subject about this broker. One of the main things that we focused on is the educational material offered by the broker. According to the laws of IFSC, the regulatory agency that authorizes Aioxry, FX brokers are required to offer their clients educational material.
Axiory took this responsibility very seriously and has taken everything to the next level. The educational material of Axiory is unmatchable, and there is everything that traders might need or want. You can find information about Forex that can be helpful for even the most experienced Forex traders on the market.
Axiory has created the Trading Academy, which can be a huge help for everyone on the market. This academy is divided into vinous subjects, providing information about everything in the world of Forex. Also, the broker has live chats with their clients with the help of some of the best Forex traders around the world, giving them information about Forex trading strategies and everything that might be important to them.
The broker also has a special page dedicated to the news materials in the world of Forex. This can be very helpful for traders to make decisions on what to trade and when to trade it. In general, in the world of Forex, the more you know, the safer you can be. This page is very active and there are news articles added every day.

How to get in touch with the customer support team of Axiory
This review of Axiory proves how important customer service is for the broker. Axiory has a very well-developed and helpful customer support team, that is ready to offer their help for 5 days a week. There are many ways you can access the customer support team:
Live Chat which is available on their website
You can call the customer support team with your phone
Send an email and wait for your answers
We tried to use all of these methods, and all of them were very effective especially the Live Chat. It was very easy to use and we got our answers in no time, the team is very motivated to offer help to anyone who uses the broker. In the world of Forex, this can mean a lot since the market is very risky and you must be sure that you can get any help that you need whenever you need it.
Where is Axiory available?
There are several countries where Axiory can be used. This includes countries like Thailand, the UK, Australia, India, UAE, South Africa, and many more. However, you can't use Axiory in the USA, Iran, Syria, France, Germany, and other countries as well. The customer support team is available in several languages, including English, Spanish, Arabic, Russian, Portuguese, and Russian.
Should you consider trading with Axiory?
We have worked very hard on this review of Axiory, and we believe that this broker is very trustworthy and safe to use. It is very recommended to everyone try it out, and since the broker offers a demo account, you can test out the broker right now without even having to deposit funds.
Over the last eight years, Axiory has proved that it is one of the industry leaders for many reasons. It stands to be one of the most popular and reputable Forex brokers and it is a fact that Axiory cares about the experience that the traders can have on their platform, which is creating a very good environment for everyone who is involved in Forex trading with Axiory FX broker.
So, do not hesitate, to visit the official website of the broker and start trading various assets with Axiory now.
where is Axiory regulated?
What are the available account types and how do I start trading at Axiory?
What safety and security measures does Axiory have in place?