ETX Capital Bonus Scam Review

Many trading houses have been around for decades. However, their age does not mean they are either reputable or trustworthy. One example of this is ETX Capital. Want to find out what is wrong with this brokerage and why there are claims of ETX Capital bonus scam? Continue reading this review and you will find everything out!
Originally established in 1973, ETX Capital is the trading name used for the holding company, Monecor Ltd. Their regulation is done by the Financial Conduct Authority (FCA) but how ETX Capital continues to stay in business is beyond us.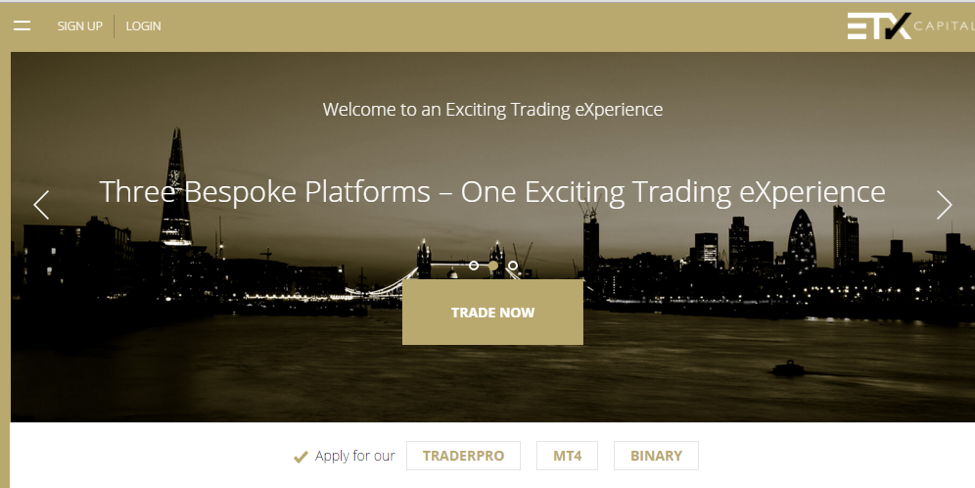 Sadly, ETX Capital's bonus promotions are no longer available as FCA has prohibited the usage of the trading benefits.
ETX Capital Bonus
Previously, ETX Capital used to offer a free no-deposit bonus of $20. People were getting this little amount to try out trading with this broker just for registering, there was no need to deposit. Once the trader was signing up, he has been giving another promotion – a deposit bonus of $100. This was quite an interesting sceme to get low-end traders, but sadly this promotion has ended and is no longer available due to the FCA regulaton.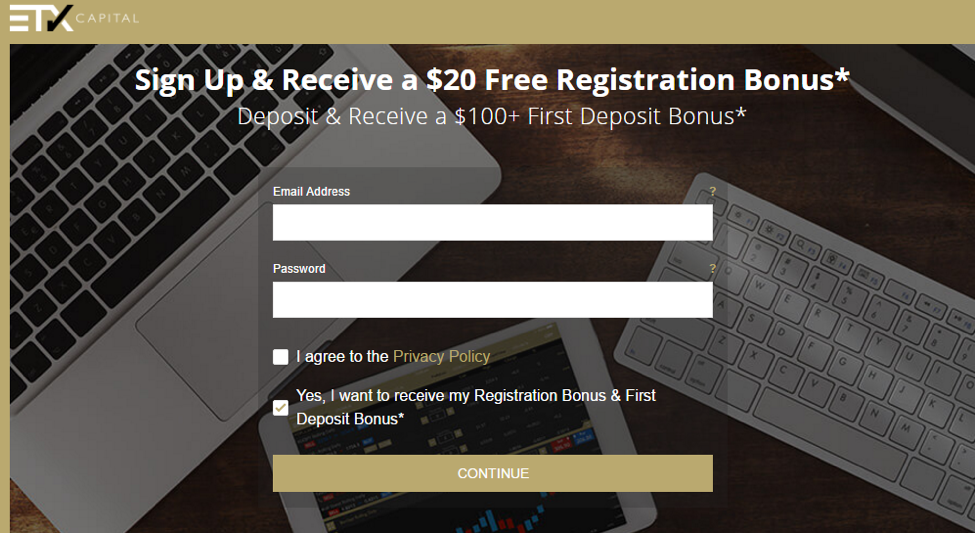 Apart from that, a few people were submitting complaints about this bonus promotion. This is what has been stated by one of the traders:
They claimed that when you register with ETX, your $20 bonus never makes it into your account.
If you contact customer care which takes forever to respond if at all. They claim there may be a glitch in the system. Or you'll receive it along with your $100 bonus when you make your first deposit of $100.
 You can continue calling their service but you won't get anyone.
If you send an email, you won't get a response until weeks later. And even then they only promise to fix the problem as soon as possible. But that time never comes. ETX Capital bonus scam is a deal that promises a lot but never actually delivers!
Even though the promotion itself was sounding quite good, especially the no deposit one, you could still lose quite some time. As the promotion is not available now, the only reason to sign up with a broker is purely for trading. But ehh, ETX Capital reviews don't really show this broker as a legitimate, just check what people said at FPA: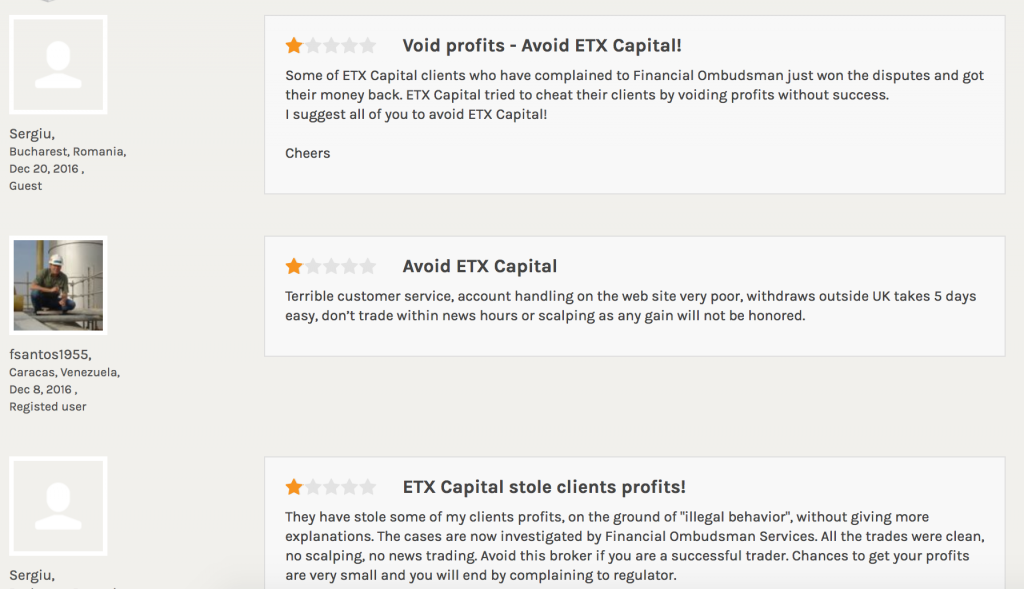 ETX Capital Customer Support
As stated before, customer service at ETX Capital is horrible, but what can you expect from ETX deals. They offer customer support via phone and email. They not only offer it in English but other languages such as French, Chinese, and Italian.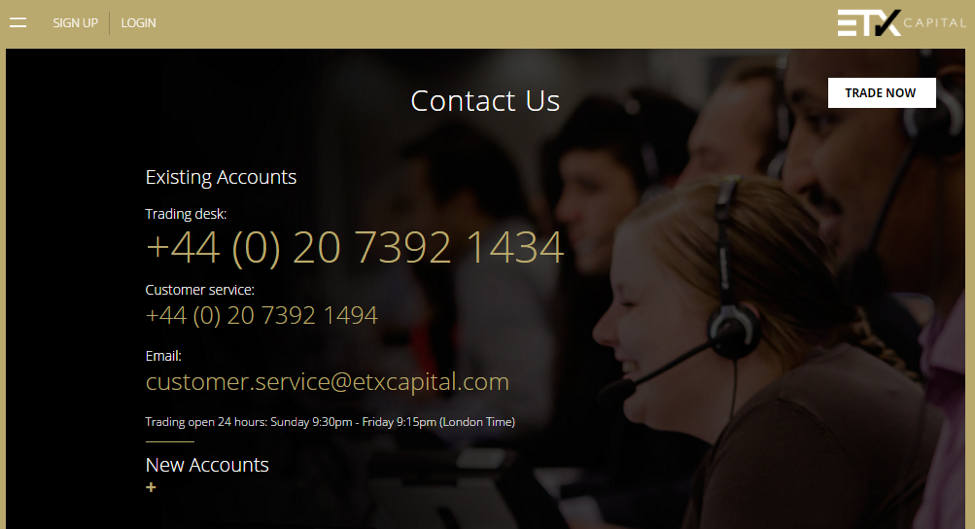 Multiple languages would be an asset if their customer service proved useful and reliable.
If you're an international member (based out of the UK) then you'd have to call their international service line. When you do this, you're more than likely left to wait and the call is dropped. In the unlikely event, you do get a customer service agent, they typically have an attitude or are unable to help you resolve your problem.
The next issue is that while they offer 24-hour trading, their customer service lines are only open 7:30am – 9pm (London Time). This is another major problem for international customers who are from different time zones and trade at different hours of the day.
What's the point of having 24-hour trading if you can't help someone when they need it? The next means of customer service is email and it carries similar problems – poor response time and useless replies. You shouldn't have to wait days or in some cases weeks to get a response.
ETX Capital Account Types
There are three types of accounts at ETX Capital. They are:
The Binary Account
The MT4 Account
The TraderPro Account
These accounts are designed for different people with different levels of experience.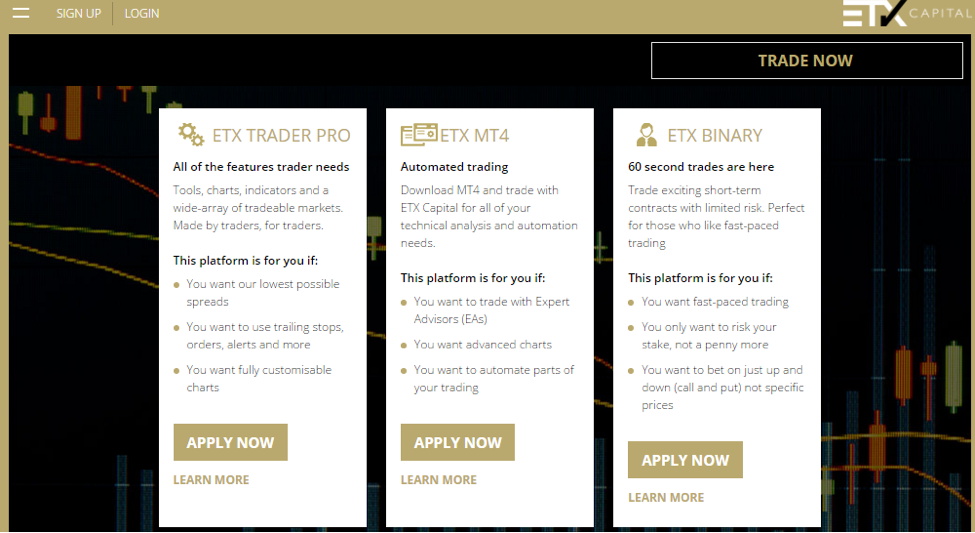 Their Binary account is geared towards those who prefer trading at a fast pace. The problem with this is that many times when you're trading with this account, there's a noticeable lag. This affects your trades, your profits and ETX Capital's bonus scam deals.
The only upside is you don't have to commit much to this account. But we advise you to save yourself the time and money and find another broker. It'll be worth it.
The MT4 account is for traders who prefer automated trading. They claim the User Interface is more technical than others but after investigating, we realized that it's not just technical but downright confusing. Even experienced traders had a hard time using their MT4 platform. ETX Capital would do well with doing a complete overhaul of not only their MT4 platform but their entire company as well.
The last option is the TraderPro account. This is geared towards more seasoned traders. The issues with this one are endless; the more features the more problems. The alerts are late; the indicators are misleading and so on. The only thing you get from this account is the above average urge to throw your computer across the room.
ETX Capital Scam Platforms
ETX Capital's problems are too many to count. Their customer service is poor, their bonuses are late if they actually arrive at all, and their accounts don't deliver what they promise.
So what about their platforms?
Well that's the thing, they currently only use two platforms:
ETX Capital Proprietary Platform
ETX MetaTrader4 Platform
They boast that their Proprietary Platform is known for its speed, simplicity and power yet when you use it however you recognize the opposite – its lack of speed, complexity and lack of power. When reading their website, you are left with the impression this platform can do great things however when using it, you realize that ETX flat out lies about this platform.
ETX Capital Proprietary Platform is just another disappointment.
The next platform which is the MT4 is without a doubt the more popular of the two. It is used by nearly every trading house in the financial world. Surprisingly, this platform performs better and is noted for its applicable customization. However when compared to another trading houses' use of the platform, you realize that ETX Capital's version is horrible.
As noted before, MT4 account holders would be more likely to use this platform but as stated above, this platform leaves much to be desired.
It's over complex even for a more technical trader and on top of that, the charting and technical analysis features are unreliable. This leaves you with a practically useless platform.
ETX Capital Bonus Scam Conclusion
After taking everything into account, you're being advised to stay clear of ETX Capital. You'll only be treated poorly by their customer service unit and practically robbed of your first deposit and time.
Also, the promotion is no longer available, hence you will be much better off getting a deal below.