Alpari Cashback bonus review

Alpari has finally created a bonus offering for its existing as well as new customers which could facilitate the reimbursement of quite a lot of funds.
In this Alpari Cashback review, we will try to focus on the profitability and fairness of the promotion as well as the comparison to other bonus offerings available in the industry.
Bonus terms and conditions
The terms and conditions for this bonus offer can be a little bit confusing, but nothing too confusing to be unworkable with.
Basically, what the broker is trying to do with the cashback bonus is give back some funds relative to how much the trader has traded, as well as relative to how much he or she has deposited.
For example, let's imagine that you deposit $100 with the broker and trade 100 standard lots within a month. This will make you eligible for a $200 cashback at the end of the last trade. Why? Because there's a whole system created around it.

In fact, when making this Alpari Cashback bonus review, we were also quite confused. Let's try to explain it as simple as possible.
Explaining the cashback rates
The bonus has 5 different levels depending on how much the customer deposits.
Level 1 – $1 – $15,000
Level 2 – $15,001 – $30,000
Level 3 – $30,001 – $60,000
Level 4 – 60,001 – $120,000
Level 5 – $120,000+
According to this, our example would place us at the first level of the bonus. But, we would also be part of an exception. The Alpari bonus dictates that any deposit below $250, will be eligible for a maximum of 200% of their deposit. So, due to the fact that we deposited $100, we can get a maximum of $200 out of it, and how do we do it? Through 100 lots? Why? Because of the following.
Level 1 – $2 cashback per lot
Level 2 – $3 cashback per lot
Level 3 – $4 cashback per lot
Level 4 – $5 cashback per lot
Level 5 – $5 cashback per lot
But this also doesn't mean that traders can get unlimited cashback from this offering. It may be very easy to trade a single lot when you've deposited $100,000 in a single go, which is why the broker has introduced the maximum amount of bonus as well:
Level 1 – Maximum $500
Level 2 – Maximum $1500
Level 3 – Maximum $3000
Level 4 – Maximum $5000
Level 5 – Maximum $10,000
Just how many lots one needs to trade to get the maximum cashback can be easily calculated from here on. Simply divide the maximum amount by the corresponding rate.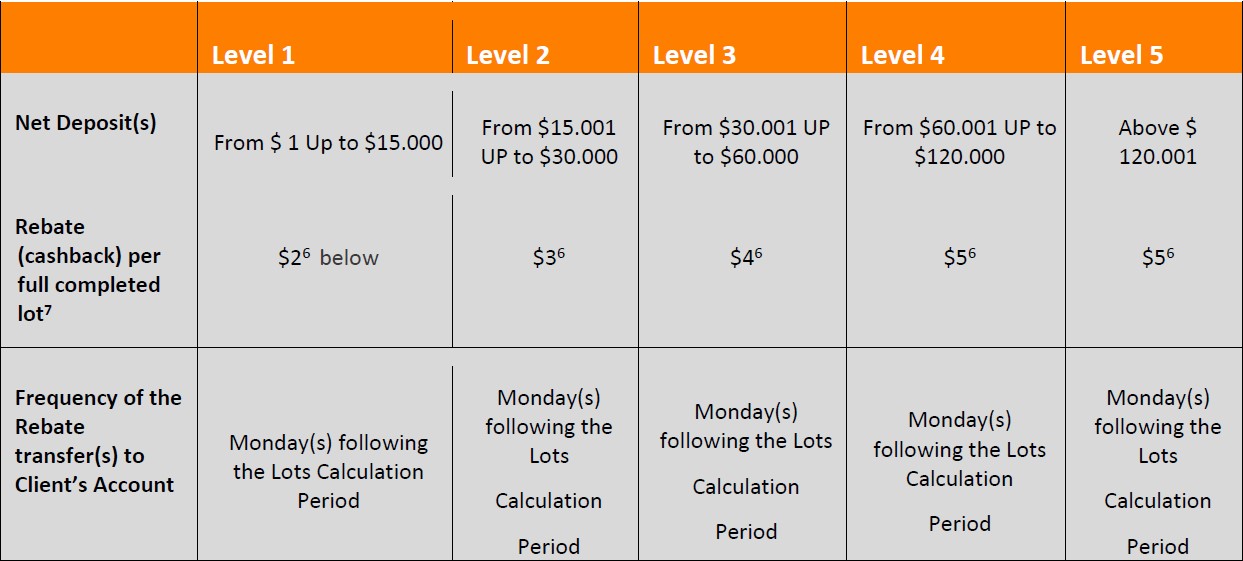 Is the Alpari Cashback bonus worth it?
This bonus promotion is indeed very complicated, but hopefully, by breaking it down a little bit helped you understand it more clearly.
One thing you may be wondering is how can one trade a whole lot with just $100 as their deposit? Isn't a standard lot equivalent to 100,000 units of currency? Well, Alpari has a very handy dandy leverage feature which can go up to 1:1000 if the trader requests, especially if they have a smaller deposit.
Therefore, technically, even a $100 deposit with the 1:1000 leverage could amount to a single lot through a single trade. Do it 100 times and you get the maximum $200 cashback for your trouble.
Is the bonus worth it though? Most definitely, simply because there are no minimum requirements to trade. The moment you trade a specific number of lots, the cashback is credited to your account and can be withdrawn immediately.
Compared to existing deposit and no deposit bonuses, this offer from Alpari is a lot more beginner-friendly.