Are you looking to preview cTrader on a Practice Account? Then look no further. Read how to open a cTrader Demo Account with FxPro below and get a good overview on the features that will become available to you!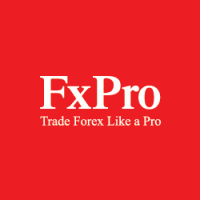 Minimum Deposit: $0               Account Currencies: Over 7
   Min. Volume: 0.001 Lots           Trading Technology: ECN
   Spreads: from 0 pips                 Platforms: cTrader
FxPro cTrader Demo Account Description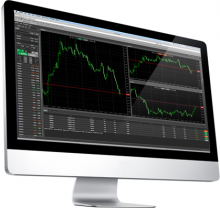 FxPro is a market leader in the retail Forex industry. Not only it provides amazing support, negative balance protection and competitive trading conditions, FxPro also lets you access a superior trading platform. With an FxPro Account you will be able to access and manage all of the platforms seamlessly.
If you are more into reading and watching videos, you can check Top Forex Brokers review of the cTrader Platform and see if this is something you like. Continue reading this post to find out more about opening a Demo Account cTrader and its benefits.
Why Practice cTrader on a Demo Account?
When you are just starting to trade Forex on a new platform, it is vital to examine its features on a practice account. Even though this platform comes with a very intuitive interface, it is still recommended to try with a cTrader Demo first before depositing real funds, as the amount of available features is quite extensive. With cTrader Virtual Money account you can choose a flexible amount of deposit, so you can start trading on cTrader as comfortable as possible. Also, at a cTrader Price Account you can sign up for a cloud account to store all of your settings, hence once you get some experience on this platform on a demo, you can easily transfer all of your set ups to a live account.
cTrader Demo Account CheckList
Below we will quickly guide you about the main features you should test on a cTrader Demo Account. These features are mostly useful for people that are either beginning to trade on this FX platform or are switching from MetaTrader 4.
cTrader Depth of Market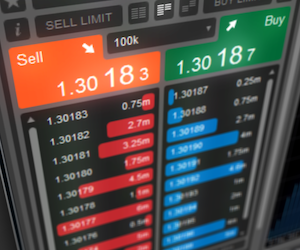 Once you begin trading on a real ECN platform with a true ECN Broker, you will be able to spot that there is a certain item called as Depth of Market (DoM). Unlike many brokers that provide you with DoM that is a pure generator of random numbers, cTrader DoM let's you see a real behaviour of the market.
Don't take our word for it, open a cTrader Demo Account with a large deposit, pick up a currency pair with low liquidity, open a pending order and see it reflected in the DoM.
This feature could be especially useful for the scalpers, as it allows seeing the current pending orders on the market, hence a trader can understand they influence on the prices.
cTrader Order Sizes
What differentiates Demo cTrader from other trading platforms is that you are having access to the orders starting from 1000 units to 100 million units of the currencies. In other words, you can start trade as low amounts as 1000 USD or go as high as 100,000,000 USD per one transaction. In contract, a regular MetaTrader broker can often supply you with the orders starting at 0.1 lot (10,000 units) and going as high as 50 lots (50,000 units).
cTrader Charts and Indicators
This is where Demo Trading cTrader hits an ultimate experience. The charts are available in more than 5 forms, they are light and ultra fast, while  the amount of indicators is extensive. cTrader is a perfect platform for technical traders, especially consider such great features as 1 click trading and lots of graphical objects. Do try to check them all out!
How to Open a Demo cTrader Account?
This is easy. The best way to open this account is to register with FxPro, as this broker supplies the most feasible trading conditions. Open a regular account, do not deposit anything before you are sure and get yourself a cTrader demo straight in the FxPro Trader's Cabinet. This is the best way to get the account, as you can later change the account balance of it or open additional accounts. Also, you will be able to retrieve your password in case you lost it.
Do not hesitate! Click on a button below and start trading virtual funds on cTrader now!
Unfortunately, there is no recommended cTrader broker at the moment. We are working hard to find high quality broker that offers cTrader trading platform.
You may also be interested in FxPro MetaTrader 5 Account. The spreads and commissions at FxPro MetaTtrader 5 Platform are one of the most beneficial on the market!