The government authority of Italy responsible for the regulatory framework of the Italian securities market, Consob, has recently made a special announcement regarding blocking six new websites that offering financial services without any legal grounds in the country.
The official announcement of the company claims that the regulatory agency has blocked as many as 391 websites that were involved in different types of fraudulent activities. This number is from July 2019 to today. Consob has always been very active in fighting against money laundering and other types of fraudulent activities, however, in recent years, it has become even more involved.
The company has also noted that there might be several days needed for the shutdown to come into effect for the six companies it has banned recently. The regulatory body noted that the companies were offering illegal services to the citizens of the country which could have resulted in a dangerous situation for traders.
"The blackout activities of these websites by Internet service providers operating on Italian territory is ongoing. For technical reasons, it can take several days for the blackout to come into effect," reads the statement of Consob.
Consob is the main regulatory body of Italy, and it very strictly regulates Italian Forex brokers.
Accelerated efforts
Consob has always been very strict towards those who were trying to avoid following the local trading laws. However, recently, it has further accelerated its efforts. The main aim of Consob is to protect local retail traders, for this, it has adopted several very strict measures.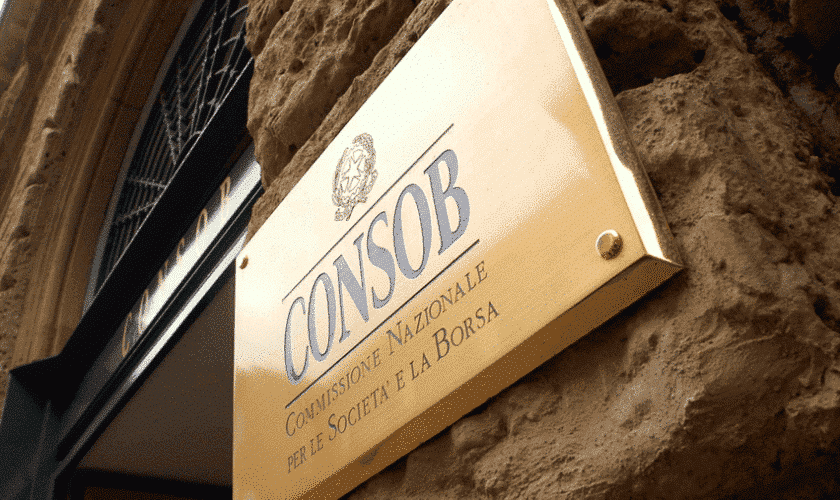 Earlier, the company has also blocked other companies for similar reasons. In addition to blocking illegal companies, Consob is also very actively contacting the traders and telling them to adopt strict diligence before they start trading with any company. According to Consob, it is of utmost importance for traders to stay alert when investing. The company noted that traders should check the brokerages and their reputation before they start trading.
What is Consob?
Consob is the main regulatory body of Italy, ensuring the safety and security of local traders. The company works tirelessly to ensure transparency and correct behavior by financial market participants, disclosure of complete and accurate information to the investing public by listed companies, the accuracy of the facts represented in the prospectuses related to offerings of transferable securities to the investing public, and compliance with regulations by auditors entered in the Special Register.
In recent years, Consob has become very active in the fight against fraudulent companies, but it is not alone in this fight. Regulatory agencies all over Europe are addressing this situation very actively. The main reason for this is the increased number of fraudulent companies in the market.
The worst thing is that many traders are having a very hard time detecting Forex trading scams, in most cases, it happens because fraudulent companies have developed different types of strategies to lie to people. Some of the fraud companies are working very hard to make themselves look legit by copying different types of things from legit companies, such as stealing their name, website, design, offerings, and many others.
Which companies were banned by Consob?
The statement of the Consob shows that the agency has banned as many as 391 companies since July 2019. Recently, it has banned 6 more companies that were considered to be dangerous for retail traders. They are Nab Europe Limited, Swiss Management Corporation Ltd, Expertsystemsfx, FXOptexGroups, Italiano Invest, and QubitTech Corporation.
In the middle of January 2021, the company also published a statement regarding the blocking of several companies in the country. This included Axedo, Fxfinancepro, Thinkmarket 247 Ltd, Donnybrook consulting, Globalinvestfx, and Universe citizens limited.
The regulatory agency of Italy has the power to do so under the Growth Decree, Law no. 58 of 28 June 2019. It began blocking unauthorized websites in 2019 and has been very active in this regard. The company calls on retail traders to be very present while looking for brokerage companies and make sure that they are trusting legit brokerages.