Curious about Forex vs Stocks comparison? Many investors are concerned regarding the returns that they get from the trades. You can get the opportunity to earn a higher profit if you invest wisely in a particular security. Some of the high yielding securities can be found in the foreign exchange and stock exchange markets. Both markets are quite popular among traders. However, many new investors face difficulties in determining the distinguishing features of forex markets in comparison to the stock exchange. If you are a new investor facing similar problem, we present you with some of the factors that help in distinguishing forex trading from the stock trading. This article is especially helpful for the people that wonder what market is the best to trade.
Main Differences Forex against Stocks
So, most probably you are looking to start a trading career and you are not sure, what is better forex or stocks? Well, let's examine the main differences between stocks and forex, this way we can see if forex is really better than stock trading! Let's examine the key differences below and see what market is the best to trade online.
Forex and Stocks Trading Options
Forex trading can be dependent on a few currency pairs that need to be traded for a good return rate. Stock exchanges have a large portfolio of stocks which can be complex to evaluate. So, when it comes to dealing with simple securities, forex trading is a viable option. In fact, Forex has a lot of currency pairs to offer (over 50 with many brokers), but the correlation is quite the same for many pairs. This happens because the most difference happens among the major currency pairs.
Speed of Opening & Closing the Trades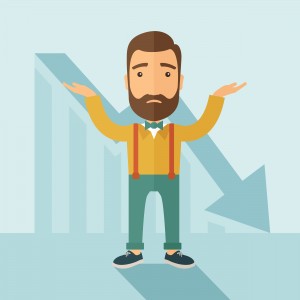 To trade in the stock exchange you are required to get permission from the regulatory authorities. This makes the process of closing a trade highly time-consuming. In forex trading as most of the currencies are bought on an online platform, the trade can be completed within a few seconds.  Forex trading enables the investors to trade with a large volume of currencies irrespective of their previous financial experience. This is only true for a few countries, where the regulation is severe. You can still trade stocks freely online in most of the countries, yet the technology behind order placement and its execution is fairly poor for the retail stock market investors. Unlike stock traders, Forex traders get to enjoy a much better and reliable execution, as there is always a great demand for the currency pairs.
Forex and Stock Brokers
For stock trading, you might need to have an offline broker so that you can buy a share successfully. In forex trading, the investor has the flexibility to buy the currencies that they think are generating a good return.  If you buy securities in the stock exchange, commission needs to be paid for the shares that are sold at a high price. Forex trading can be done through online brokers that charge a minimal fee for their services. You can also trade Forex manually by dialing the broker's "dealing desk", but this option is not available everywhere. Nevertheless, there are much more Forex Brokers that operate online when compared to the stock brokers. Such a variety creates a high level of competition.
Trading Market Locations
Forex trading takes place in over the counter markets. This means that there is no physical location of the forex market and most of the trading takes place online or over the phone. Stock markets in comparison have a physical trading floor for the buying and selling of company shares. This is not a substantial advantage for neither of the markets, yet it is an important distinction between them. But generally this matters at our next Forex vs Stocks points!
Stocks vs Forex Operational hours
The stock market works as per allotted trading hours. Forex trading can take place according to the convenience of the trader as the market is open throughout the day. This is why Forex operates 5 days a week and 24 hours a day, it simply stops during the weekend only. Unlike Forex market, stocks are only traded when their listing exchange is open. In other words, you can trade Forex anytime you want, while stock trading is usually restricted to 8-9 hours a day.
Markets Liquidity
Generally, Forex market is very liquid and enormously big. It is about 350 times bigger than NYSE or New York Stock Exchange. It would be around 50 times bigger if we combined all of the World's stock exchanges. Is that the main difference between Forex and Stocks? It certainly could be. Market size certainly matters, this is why Forex market is more attractive.
Ease of Access Forex against Stocks
F0rex is much more accessible than Stock market. To start trading stocks online, you would need to save up quite a capital to open an account. With Forex trading you can start with as low as 100 USD. This is of course not a substantial amount for serious trading, yet it is quite a good starting point. One of the advantages of Forex trading is its accessibility. Compared to stock market, you can start trading Forex without a serious commitment. This makes forex more attractive than stocks for most of the small-size investors.
Financial Leverage
Forex trading is done on a margin. In other words, while you have to have 100,000 USD to trade 100,000 USD worth of stocks, with Forex you can trade 100,000 USD while having only 1,000 USD on your own and a leverage of 1:100. There are also complex ways to get some leverage on the Stocks, but it is a hard path to follow and the leverage is not nearly the same.
Forex vs Stocks Conclusion
Now you know the main differences between Forex and Stocks and this has also provided you with a good comparison of Forex vs Stocks. If you still would like to go for the stock market, you may try saving up around $20,000 USD and look up for a great online stock broker. If you feel like starting trading at Forex, try opening an account with one of the Best Forex Brokers or you can Get a Free 30 USD Account with XM and test drive Forex right now!