Review of Global TradeATF Forex broker – Should you trust it?

When you first enter the foreign exchange market, you want to find a companion that fully understands your needs and provides the best tools to maximize your effectiveness in that marketplace. That same companion should also protect your financial security with various safety features available on its platform.
Unfortunately, there are many Forex brokers that divert from this goal and put their financial needs in front. They're called scam brokers and they're the ones you want to avoid at all costs.
In today's review of Global TradeATF Forex broker, we'll help you decide whether this is a trustworthy trading companion. We'll provide every piece of information about its regulation, trading features, and software characteristics. So, make sure to read this review fully.
Global TradeATF – Initial impressions
Despite being a young Forex broker established in 2020, Global TradeATF has managed to win the trust of over 10,000 traders globally. It features well over 350 different trading assets, which come with lucrative leverage rates, as well as very affordable commission charges.
We'll explore these trading features further down below, yet one thing we can say right now is that trading with Global TradeATF already seems an exciting endeavor. Another important trading feature is the broker's discount offers on swaps. To put it simply, your overnight trades will get lower swap markups than anywhere else.
Once you complete your trade and generate a profit with the broker, you can make Global TradeATF withdrawals via a variety of payment options. These include traditional bank transactions, credit/debit cards, and even e-wallets.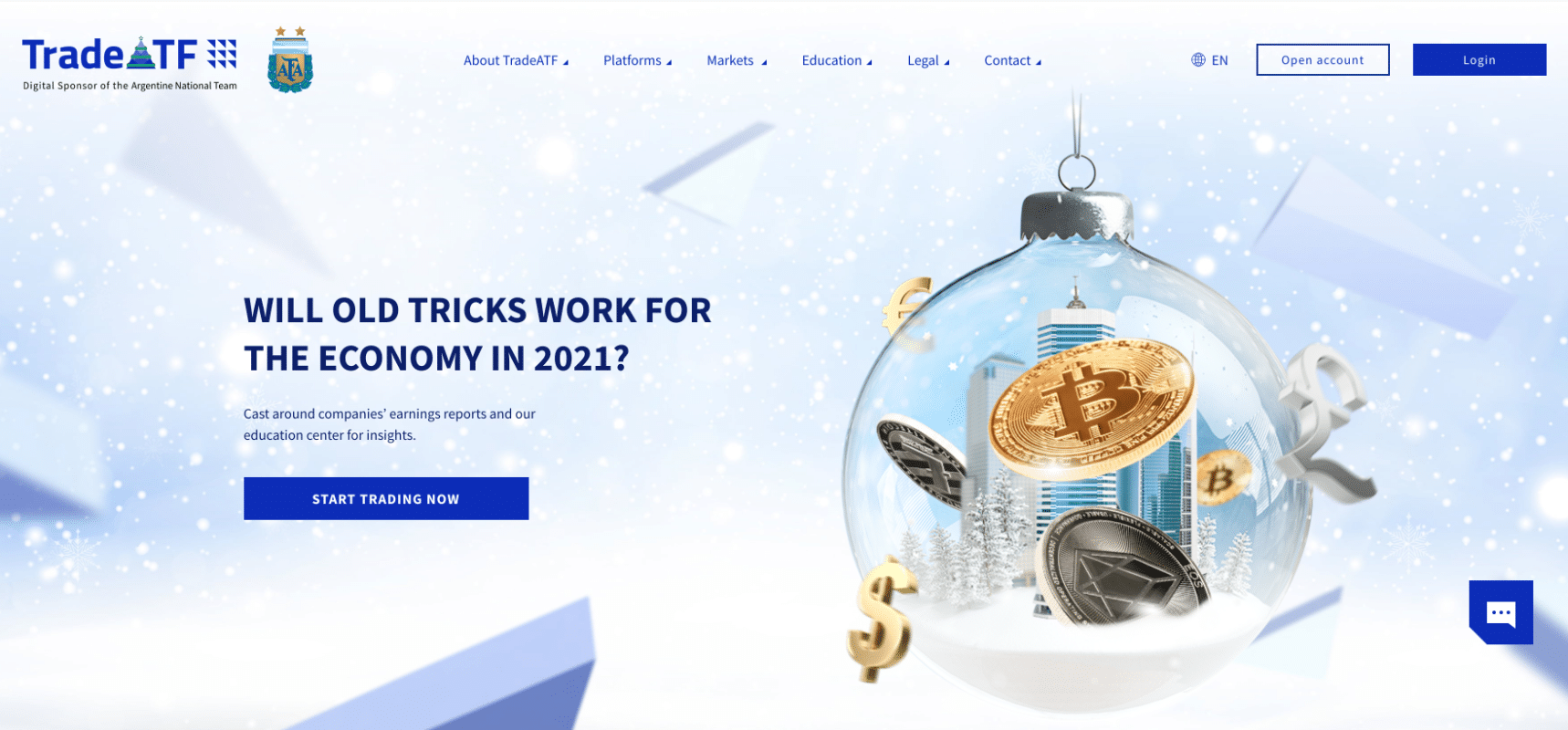 As noted earlier, one of the most important segments of this review will be the broker's regulation. It'll help us determine how reliable Global TradeATF is and whether it's safe for you to trade with it.
Now, while the IFSC license from Belize isn't the most powerful legal materials in the industry, Global TradeATF still proves to be a reliable service provider. And the reason for it can be found in its financial safety features that it offers on its platform. These include negative balance protection, account segregation, and customer compensation policies, which we'll discuss thoroughly in the upcoming sections.
Lastly, we'll focus on how the software characteristics of Global TradeATF fare, whether it's the broker's website design or the platform choices.
As our Global.tradeatf.com review showcases, the overall website design looks smooth and modern. It does a good job of conveying important trading information to the users. Speaking of information, Global TradeATF doesn't shy away from disclosing every bit of details about its trading terms and conditions, which is a commendable decision.
When it comes to trading accounts, the broker provides you with three different options: Silver, Gold, and Platinum. But Global TradeATF doesn't stop at that; it also features a demo trading account, as well as an Islamic account for the users that cannot engage in interest-charged trading.
Finally, we'll talk about the MetaTrader 4 platform available on the broker's website. It's filled with useful trading tools, be it technical indicators, charts, or trading signals.
All of the above-mentioned features or conditions make up a reliable broker that Global TradeATF really is. Now, let's move on to a more in-depth Global TradeATF review and see how you can make the most of these offerings.
Are Global TradeATF promotions that impressive in reality?
First, let's begin by talking about the trading terms and conditions. As noted in the previous section, Global TradeATF provides you with more than 350 trading instruments, which fall into the following categories:
Currency pairs
Cryptocurrencies
Stocks
Indices
Metals
Commodities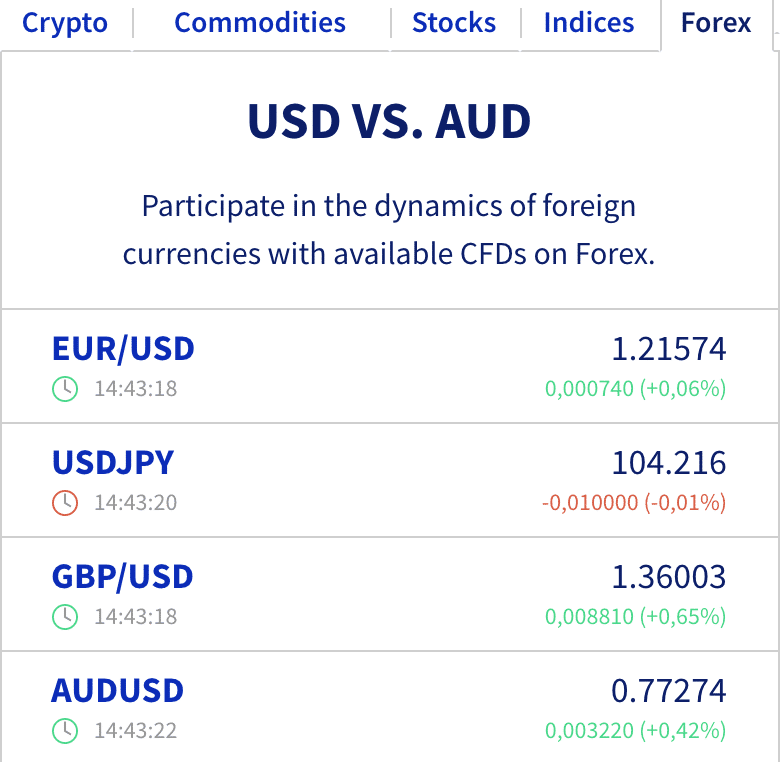 All these instruments are in the form of CFDs, which offers you another layer of flexibility in terms of opening any
type of trade you want. For instance, if you want to go short for a certain commodity, you won't have to own it in the first place; a CFD will let you short that commodity in an instant.
Alongside these instruments, you can get pretty lucrative Global TradeATF promotions. For instance, if you take a look at leverage, the maximum you can get with Global TradeATF is 1:500. What this means is that you can potentially open a trade that's x500 times larger than what you've originally deposited to your account.
Now, the maximum leverage depends on the account type you sign up for. The Silver account offers a 1:30 leverage rate, which indicates that Global TradeATF adheres to the strict financial guidelines imposed by the EU and US regulators, even if they're not currently covered by the broker.
Besides leverage, trading commissions are also pretty lucrative at Global TradeATF. As we have found on the website, the broker completely eliminates all fixed-price charges on the platform, leaving only spreads and swaps.
The minimum bid/ask spread at Global TradeATF goes as low as 0.03 pips, which pretty much leaves all your earnings to your account. And, as we have already mentioned in this Global TradeATF broker review, overnight swaps also receive 50% discounts on Gold and Platinum accounts.
We also need to take a closer look at the broker's trading platform, which facilitates all the trading endeavors in the market. Global TradeATF features the famous MetaTrader 4 platform on its website, and it comes with all sorts of pre-installed tools and features. These include dozens of technical indicators, multiple charting mechanisms, and a number of order types (stop orders, limit orders, etc.).
Along with MT4, Global TradeATF also offers you the WebTrader version of MetaTrader, as well as its mobile trading app. What all this means is that at any point in time, you can place a new position or close the existing one regardless of the device you're currently using.
Is Global TradeATF safe to trade with?
Now, whenever you're out to choose a Forex broker, the most important aspect you should be looking for is its safety and reliability. You need to find a broker that has all the tools and readiness to protect you in the market.
When it comes to our broker, can Global TradeATF be trusted? Let's find out!
As we've discovered on its website, the broker features a financial license from the International Financial Services Commission (IFSC) of Belize. You see, the IFSC license is pretty popular among Forex brokers, yet it's not the most powerful regulation out there.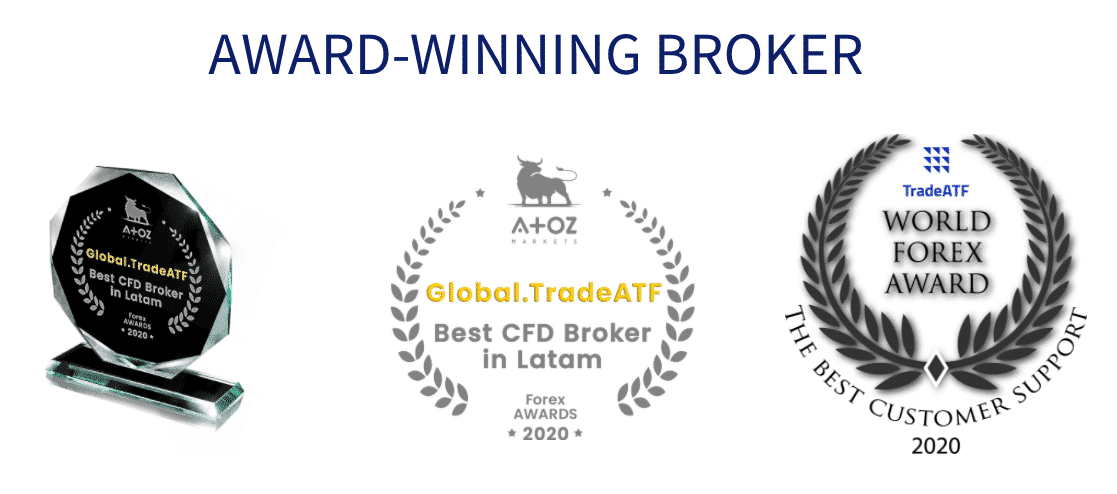 Regardless, we still Global TradeATF to be a reliable broker, and here's why: on its website, we found multiple fund protection mechanisms available to all customers. These include:
Negative balance protection, which immediately closes out leveraged position the moment it depletes all your trading funds;
Account segregation, which stores all your funds to separate bank accounts, so that the broker cannot abuse them to its needs;
Customer compensation fund, which kicks in whenever your funds are lost/stolen and compensates you fully.
As the above-mentioned safety features indicate, trading with Global TradeATF can hardly be a safer endeavor, even if its license is a bit weaker than those of its competitors.
What about the broker's software?
Finally, let's talk about the software features of Global TradeATF. As we have discovered in this review of Global TradeATF Forex broker, the overall design aesthetic of the website is pretty welcoming. It's not cluttered with unnecessary visual effects or decorations, which improves its informative aspect quite a bit.
As for the information itself, you can pretty much find anything on this website. That includes the information about licensing, safety features, trading assets, or commission rates, along with many other aspects of trading.
You can also easily find all available trading accounts on the website. Currently, Global TradeATF offers three live accounts, namely:
Silver – 250 USD min. deposit; 1:30 leverage; spreads from 0.07 pips;
Gold – 250 USD min. deposit; 1:400/500 leverage; spreads from 0.05 pips;
Platinum – 250 USD min. deposit; 1:400/500 leverage; spreads from 0.03 pips.
Besides these live accounts, our Global TradeATF review also reveals an Islamic account, which removes interest rate charges from overnight trades and allows Muslim traders to engage in these trades without going against their faith. Plus, there's also a demo account for beginner traders to test their skills and elevate their trading game in a virtual market.
When you set up your trading account and generate some profit on it, you can then go ahead and withdraw it using one of many payment options. Global TradeATF features the following deposit and withdrawal methods on its website:
Bank wire
Visa/Mastercard/Maestro credit cards
Neteller
Skrill
VPay
What's great about these methods is that you don't have to pay any commissions, either for deposits or withdrawals. This means you can have exactly the same amount of money you've originally deposited or withdrawn.
Is it worth trading with Global TradeATF?
So, with everything we've just said in this review, is Global TradeATF legit and should you trade with it?
Well, as we have discovered, Global TradeATF offers you hundreds of tradable assets on one trading platform, which says a lot about its flexibility. Alongside those assets, you can get pretty high leverage rates and low commission charges, which further increase the profitability levels of this broker.
When it comes to reliability, Global TradeATF redeems its slightly weaker license with high-powered fund security features. Shortly speaking, Global TradeATF protects your financial safety when trading Forex.
As for software features, the broker provides smooth website experience, informative database, and top-notch trading platforms. All this adds up to create a reliable and beneficial Forex broker.
Therefore, we can safely recommend Global TradeATF to our readers!