Wenn Markets Bonus Scam Review

Wenn Markets is a trading company based in New Zealand. This company has numerous problems, the biggest of which being the fact that it isn't regulated by any overseeing authority. You're advised to always deal with a reputable broker and Wenn Markets isn't one. Read on for more information about this less than trustworthy trading company and its Wenn Markets bonus scam deals.
Wenn Markets Bonus Scam
The scam bonuses which Wenn Markets offers differ among each account type. It's how they reward clients for registering with them and depositing more money.
Their standard account holders receive 100% bonus. Their gold members receive a 150% bonus and their highest bonus goes to their VIP members who receive a 200% bonus on their first deposit.
Such deals have always been suspicious and this is why we try to investigate Wenn Markets bonus scam reliability.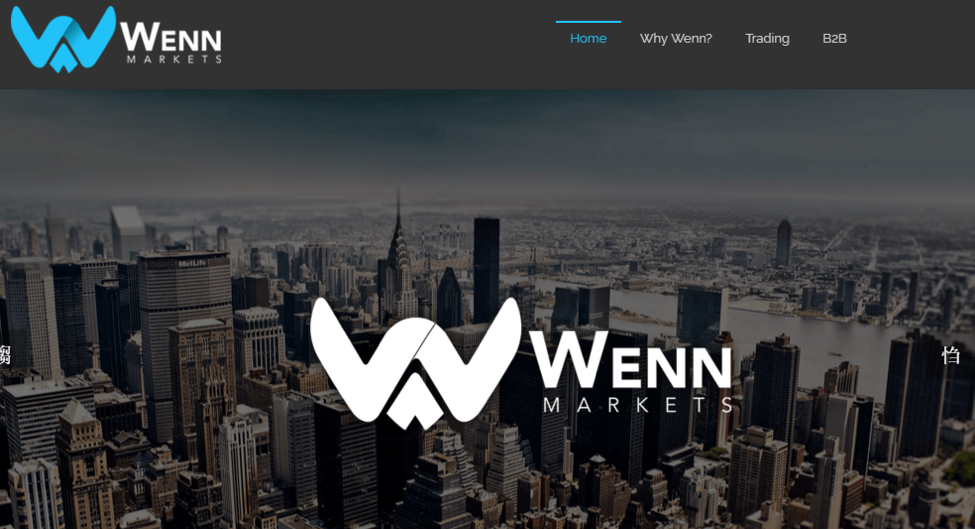 Wenn Markets Customer Support
Wenn Markets offers customer support 24 hours a day, 5 days a week. They do this through live chat, telephone and email.
Now, this seems good in theory however in reality, their customer support is unreliable.
On their page you're greeted by a service agent in the chat box who is there to answer questions. The thing is, most of the time, she can't answer your questions.
She'll ask for your email address and say you'll receive an email with the relevant information. However, you won't actually get it.
And don't waste your time emailing them either. You won't receive a response. This actually makes you wonder how they keep their customers if they don't respond to them at all.
Wenn Markets Accounts
Wenn Markets, similar to numerous other trading houses, offers three different account types for you to choose from. These account types come with different features and have different requirements.
Their Standard account can be known as their starter account. It's their most basic account and the deposit range for this account is 100-499 USD. While it's understandable that the starter account will carry less than the Gold and VIP accounts. This one carries the absolute bare minimum and makes you wonder why you even bothered to deposit your money anyways.
The support is lacking, there's practically nothing to assist you with trading.
You're left with scraps and Wenn Markets scam deals on your own.
While their Standard account leaves much to be desired, their Gold account is relatively more interesting. It offers a 150% bonus on your first deposit and the deposit range is 500 – 1499 USD. Gold account holders also have the ability to change their leverage from 50:1 up to 400: 1.
Wenn Market's VIP account offers their highest bonus percentage which is 200%. The deposit range for this account is upwards of 1500 USD. Similar to that of Gold members, VIP members have the ability to increase their leverage.
There are many features of the Gold and VIP members; namely the ability to upgrade your leverage and have an account manager who will guide you and work with you along your trading journey.
This would have been an asset if their account managers weren't like their customer support staff – unreliable and unhelpful.
The one on one lessons are a waste of time. It's best you invest your money elsewhere.
Wenn Market's Platforms
Wenn Market's Web trader MT4 platform is allegedly accessible from any computer using any OS from Mac to Windows to Linux. According to Wenn Markets, the best thing about their platform is that it doesn't require any new software which is neither unique nor impressive.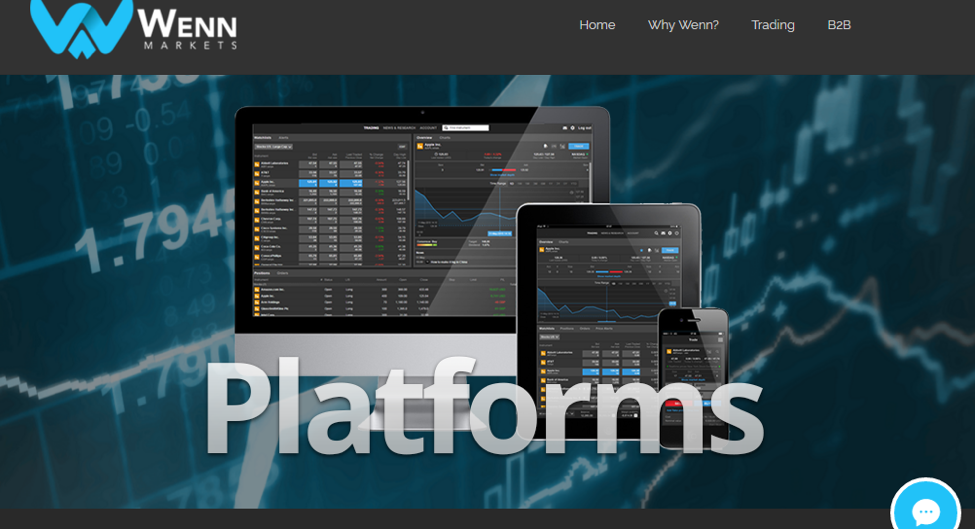 MT4 is popular among all brokers, many of whom don't require you to install any additional software either.
Wenn Markets as well as its bonus scams aren't as special as it would like you to think.
There is also a mobile platform tailored for tablets and cell phones.
Wenn Markets would have you believe that their platforms run seamlessly on all devices however nothing could be far from the truth. Their platforms perform poorly whether on a cell phone, tablet or PC.
Wenn Market's Regulations
Besides their unresponsive customer service team and account managers, Wenn Markets also lacks regulations.
Wenn Markets currently isn't being regulated by any governing body. In fact they were once regulated by the FSCL but were deregistered on March 24, 2016.
It's highly recommended that whichever trading house you choose, you inspect its regulations. This gives you a certain level of security that whatever problems you encounter can be dealt with. Unregulated brokers tend to fool its customers and this is why we are certain that Wenn Markets bonus scam claims are true.
Wenn Markets Bonus Scam Conclusion
It's clear that Wenn Markets wants to lure clients with high bonuses however their lack of regulation and unresponsive customer support team will make you regret ever registering with them. You are being advised to stay clear of Wenn Markets bonus scam deals and the broker itself.
You can find Best Forex no deposit bonuses here!
Or you can sign up with XM and get 30 USD free trading account.